Not arresting gunman sends dangerous message, Black Lives Matter founder says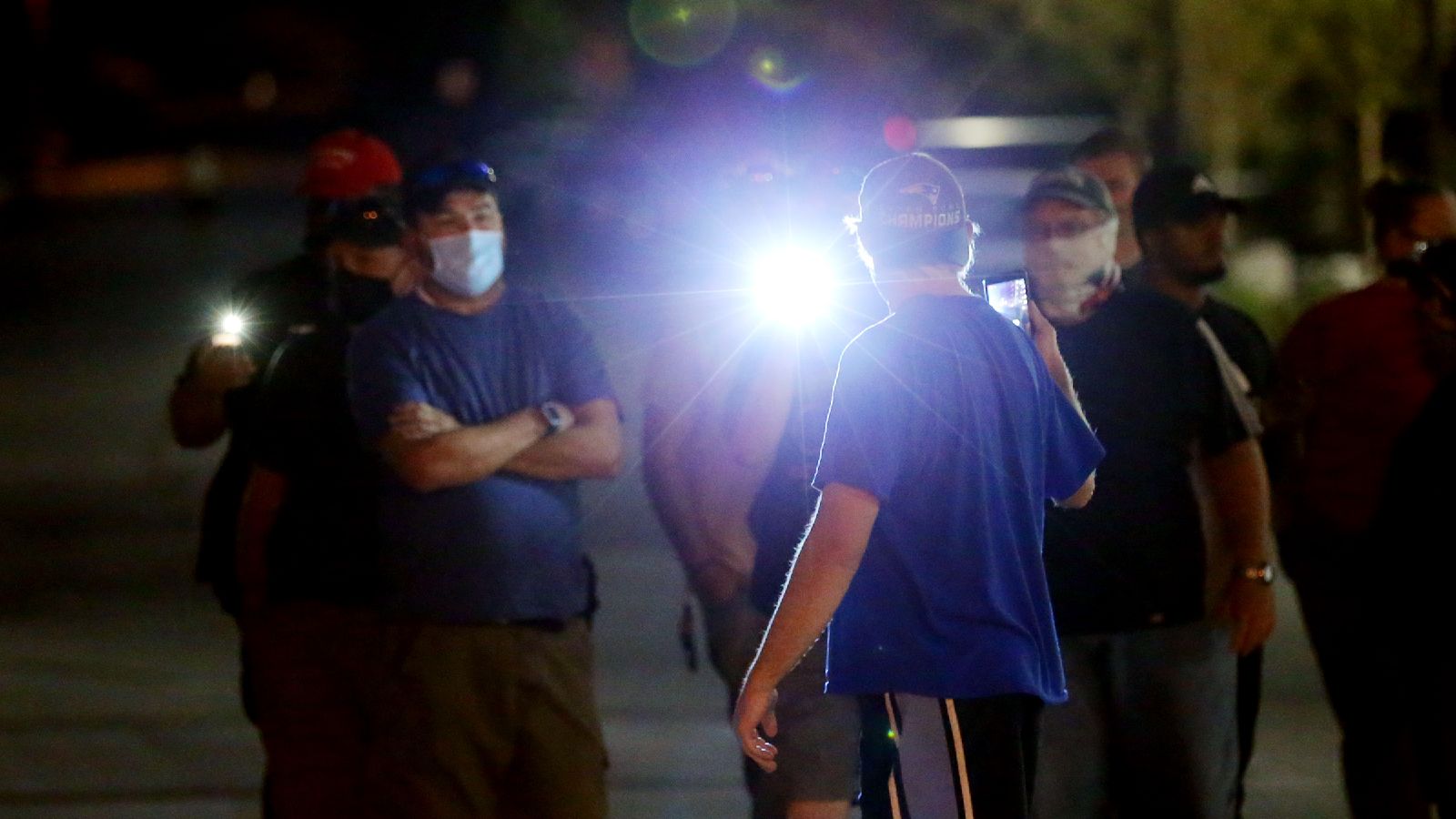 PROVO, Utah – A Provo man was arrested in a clash between protesters from Black Lives Matter and counterprotesters in front of the West Valley City Police Department Wednesday night.
But while Randall Craig Schroerlucke, 44, was cited for investigation of four counts of assault and one count of disorderly conduct, according to West Valley police, he was not booked into the Salt Lake County Jail.
Schroerlucke was cited and then released, even though some protesters say he pointed a gun at them.
"We just got to witness white privilege," said Rae Duckworth with Black Lives Matter. "And it was really unfair."
But police say figuring out who started the confrontation and who was causing problems will take some time as each side has different accounts of what happened.
West Valley police said in a statement on Thursday that the confrontation is still under investigation and charges may be screened against others in addition to Schroerlucke.
At 6 p.m. Wednesday, about 50 protesters and counterprotesters gathered outside the police department. Members of Black Lives Matter were protesting the fatal shooting of Damien Evans, 38, who was killed two weeks ago as he fled from members of the U.S. Marshals Fugitive Apprehension Team in Salt Lake City. Evans' mother and sister spoke at the rally, which was peaceful until shortly after 7 p.m.
Members of the groups Utah Citizens Alarm and Civilized Awakening were also at the rally, according to West Valley police.
At 7:10 p.m. a fight broke out between the groups. During the confrontation, "Schroerlucke sprayed others with pepper spray and brandished a weapon," police said.
Lex Scott, founder of Black Lives Matter Utah, believes Schroerlucke used a stun gun on two people before pointing a gun at her and another demonstrator. She said she was listening to someone reading a poem in memory of Evans during the peaceful gathering when she heard the crackling sound of a stun gun being deployed.
"I heard people screaming, 'Lex, they're tasing us.' And I run over and I just see a big, tall white man in camouflage spraying protesters in the face with pepper spray and people trying to stop him from spraying them," she said.
When some attempted to hold the man back, he drew a gun from his holster and started aiming it at protesters, including Scott, she said.
"When you don't arrest someone who incites violence, you're sending a clear message to these violent extremist groups that it is OK to attack Black Lives Matter protesters," Scott said. "And it empowers them to attack us. So it was a frustrating and heartbreaking night for the chapter. People are still traumatized about what happened."
One person, an older man, was taken to a local hospital to be treated for an asthma attack, according to Scott.
Utah Citizens Alarm issued a statement Thursday afternoon distancing itself from the person arrested.
The group has "a strict 'do not engage' policy," according to the statement.
Utah Citizens Alarm stated Thursday that a Black Lives Matter member had asked organization members to keep their distance, and the "exchange between groups was cordial," according to Utah Citizens Alarm. They say their members actually helped to de-escalate the confrontation.
"The UCA reps were quick to diffuse and de-escalate the situation by isolating one agitated counterprotester from the rest of the group. It should be clearly understood that none of the counterprotesters were there representing UCA. They have their own agenda and their own mission."
After the fight was broken up, police collected witness statements, and not surprisingly, "each side of this dispute has a different account of the incident, as well as witnesses and evidence they interpret as supporting their claims," according to the police statement.
One side contends that "protesters may have physically restricted Mr. Schroerlucke from moving in a public space, prompting a specific reaction," according to police, while the other side said "Schroerlucke was restrained to prevent him from attacking others."
But Scott said her group remained peaceful.
"I'm very proud of Black Lives Matter for remaining peaceful even when attacked by a counterprotester," she said.
Police said they are collecting witness statements and looking for any cellphone video that was recorded to try and determine exactly what happened.
"These different accounts do have an impact on the legality of what occurred, thus it is imperative that investigators conduct a thorough review of facts and evidence to determine what happened," the police statement says. "This process will take as long as is necessary to complete a thorough investigation. It will not be rushed to fit anyone's timeline."
Anyone with video footage of the confrontation is asked to call West Valley police at 801-840-4000.