Over 4,600 new cases added, hospitalizations back above 500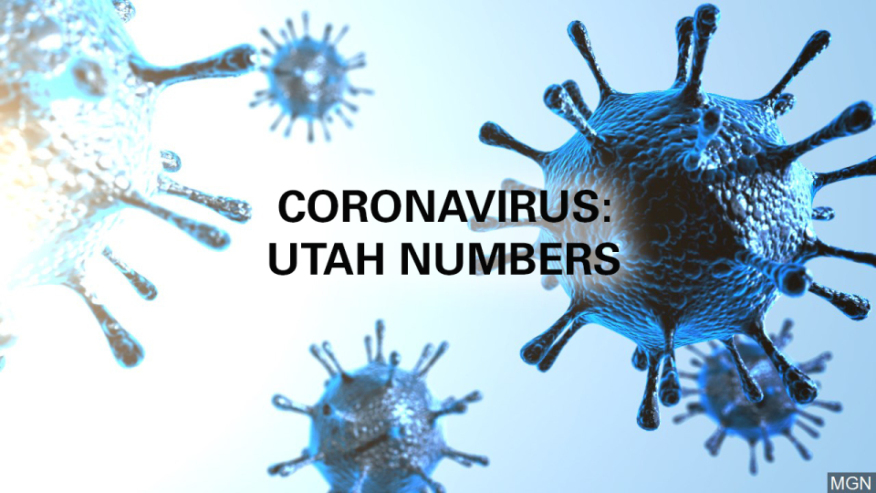 PROVO, Utah – On Thursday, the Utah Department of Health reported a total of 4,672 new cases of COVID-19.
There are 13 new deaths.
A total of 276,612 Utahns have tested positive for COVID-19.
The state reported 1,726,003 people tested to date. This is an increase of 11,412 people tested since Wednesday.
The state reports 30,200 vaccines administered.
The rolling 7-day average for positive tests per day is 2,288. The rolling 7-day average of positive laboratory tests is 25.6%.
There are 510 people currently hospitalized with COVID-19. Total hospitalizations from the beginning of the outbreak are 10,956.
Utah Department of Health is reporting 1,269 total deaths.
Female, older than 85, Weber County resident, not hospitalized at time of death
Male, between 65-84, Washington County resident, hospitalized at time of death
Male, older than 85, Salt Lake County resident, hospitalized at time of death
Male, between 65-84, Weber County resident, long-term care facility resident
Male, older than 85, Salt Lake County resident, not hospitalized at time of death
Male, between 65-84, Davis County resident, not hospitalized at time of death
Male, between 65-84, Davis County resident, hospitalized at time of death
Male, between 45-64, Salt Lake County resident, hospitalized at time of death
Male, between 25-44, Weber County resident, not hospitalized at time of death
Male, between 65-84, Weber County resident, hospitalized at time of death
Female, older than 85, Tooele County resident, long-term care facility resident
Male, between 65-84, Utah County resident, hospitalized at time of death
Female, older than 85, Utah County resident, not hospitalized at time of death