Over concerns about gambling, a Utah Senate committee declines vote on bill to allow 'skill-based games'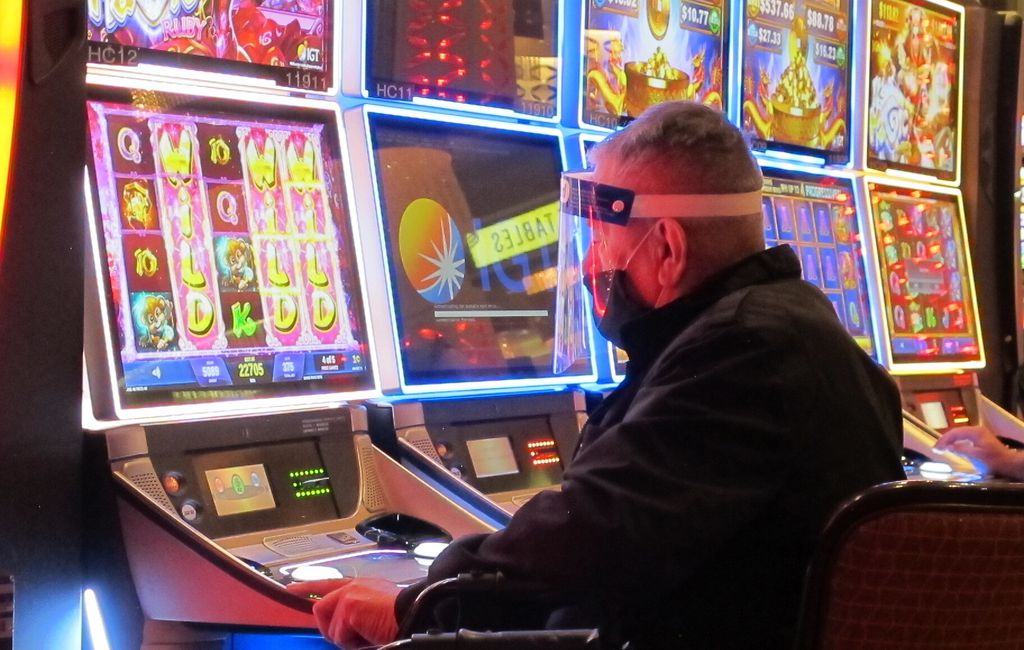 PROVO, Utah – Sen. Keith Grover, R-Provo, swears up and down that "skill-based games" aren't a form of gambling — a protestation that's included even in the text of his bill seeking to allow such games in Utah.
But members of the Senate Revenue and Taxation Committee disagreed, worried that his bill would open the door to fringe gambling in the state after the Legislature moved last year to crack down on it. And on Tuesday, they voted to table it, effectively killing the proposal in the waning days of the session.
"Let's send this to interim," said Sen. Curt Bramble, R-Provo, after lawmakers declined to vote on the bill. "Let's make sure we get it right. Because the challenges if we open the door for gambling in the state of Utah go far beyond an electronic machine in a convenience store, and I think that's something we need to be very deliberative of. I think it's something that needs more discussion than 3 o'clock on the last week of the session when it's being introduced."
Utah is one of only two states that bans all forms of gambling. The other is Hawaii.
Grover's bill, SB248, would have allowed games that are based on skill, not on chance, to operate in the state, leaving it up to the Utah Division of Consumer Protection to determine which category a game falls into.
Spencer Stokes, a lobbyist who presented the bill with Grover and said he was representing Pace-O-Matic, a skill-based games developer, said those in the latter category would be "closer to a Big Buck Hunter or a PAC-MAN than to a Blackjack or Roulette."
"These are not games of chance," he stressed. "Games of chance remain illegal under this bill. This is not gambling. Gambling remains illegal under this bill."
But several lawmakers pushed back, questioning whether games of skill actually were gambling, since someone could put in a small amount of cash and receive a large sum back. And they worried the bill's passage could open the floodgates for gambling in the state.
"That's what the federal government is telling us about gambling, right? That if you allow gambling in this form, you really can't prohibit it over here," said Sen. Lincoln Fillmore, R-South Jordan. "And so most of the time, the slippery slope arguments don't mean anything to me. But I understand that there's really not a slippery slope. It's like a cliff. Once you allow this, then you have to allow everything."
Grover maintained, though, that because these games are based on skill — not luck — they wouldn't fall under the Utah Constitution's prohibitions against "any game of chance, lottery or gift enterprise under any pretense or for any purpose."
"In the case of Big Buck Hunter, if you're good enough to shoot the bucks, you're going to win, and that's skill," he said. "The state hasn't determined what the odds will be for you. The state is saying, 'Yes, if you're good enough, you can win this game.'"
He conceded that people who play these games are still putting their money at risk but noted that there are many instances where Utahns do that already — including by starting a business or investing in the stock market.
Public comment on the bill was universally negative, with several local government leaders urging lawmakers not to advance it after the Legislature worked last year to close the door to any gambling, lottery or gaming device that is given by a business in exchange for money.
"I'm asking you, please, don't put the cities back in a situation where somebody comes in, puts a $5 bill in a machine hoping to win $1,400, $1,500," said Layton City Attorney Gary Crane.
Crane helped advocate for the "fringe gambling" changes that the state approved last year, after the city saw these operations take hold within several businesses in its borders. One of those was next to a high school, and a student spent close to $20,000 playing on the machines there with his parent's credit card.
"The three places that we had in Layton were earning over $200,000 a week when we shut them down," Crane noted Tuesday. "So we're just asking you not to put us back where we were before."
Magna Township Manager Greg Schulz also spoke against the bill, noting that "fringe gambling" has had a negative impact on several of his constituents, who struggled to pay for their rent, food and other basic necessities after gambling away their money.
Before SB214, which prohibited these fringe gambling machines, passed last year, Schulz said he regularly received emotional phone calls from local residents, including one from a woman who had moved to Utah with her husband to get away from gambling.
"And then here it was back in their family again," he said. "Her husband was a gambling addict and that addiction almost destroyed their family."
Skill-based games, Schulz argued, are "gambling plain and simple." And he urged lawmakers to vote down the measure and put a stop to "the enforcement carousel it will again reopen."