Paris Hilton appears at Utah Capitol to support bill regulating youth treatment centers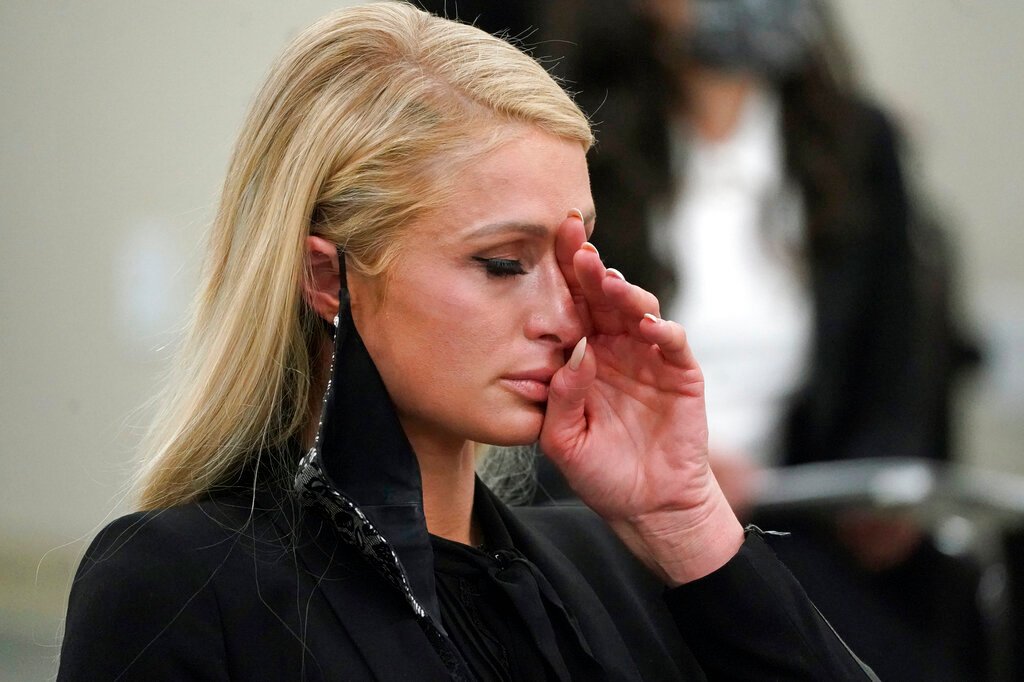 PROVO, Utah – Paris Hilton appeared at a Utah legislative committee hearing Monday afternoon to throw her support behind a bill that would impose additional regulations on residential youth treatment centers and other congregate care programs.
"Utah is supposedly built on family values, but the neglect by this state to address this pressing issue has brought us here today," said Hilton. "I urge you to support Senate Bill 127."
This comes several months after the socialite and reality star came forward with allegations of abuse she said she suffered at Provo Canyon School in the late 1990s.
"I was verbally, mentally, and physically abused on a daily basis," said Hilton of her time at Provo Canyon School. "I was cut off from the outside world and stripped of all of my human rights."
Senate Bill 127, sponsored by Rep. Mike McKell (R-Spanish Fork), would prohibit treatment programs from imposing certain punishments on children such as denying food or water, spanking or hitting, or other punishment "intended to frighten or humiliate." The bill would also restrict when those programs could put a child into seclusion, conduct strip or body cavity searches, and use drugs or medication to deal with a child's behavior.
The bill passed unanimously out of the Senate Judiciary, Law Enforcement, and Criminal Justice Committee.
Hilton's story drew universal support — and consolation — from lawmakers.
"This has been a problem obviously in the state of Utah for a long, long time," said Sen. Derek Kitchen (D-Salt Lake City). "Frankly, we failed to protect you. And I'm sorry about that."
Hilton first came forward with her claims of abuse in August 2020. She has called for Provo Canyon School to be shut down.
In October, Hilton attended a rally in Provo with others who said they also suffered abuse at schools across the country. Hilton spoke to 2News then about the treatment she said she received during her 11-month stay in Provo.
"I was in Provo for 11 months, and I was physically, verbally, emotionally and psychologically abused," Hilton said at the time. "That's why I'm using my voice and my platform so that this doesn't happen to any more children."
Last month, Hilton shared photos on social media of her after returning home from the school. She said she was "traumatized" and that there was "pain in my eyes."
Tim Marshall, associate administrator of Provo Canyon School, told 2News in a statement Monday the school supports S.B. 127.
"We are supportive of the additional transparency the legislation requires," Marshall said. "As always, our singular goal is patient safety. As a matter of policy and procedure, we have always operated within the requirements of our reporting and regulatory obligations."
Provo Canyon School has noted that its ownership changed in August 2000 and that the school cannot comment on any events prior to that time.
In Monday's statement, the school said it does not use solitary confinement as a method for dealing with the youth at its facility.
We eliminated the use of seclusion or isolation some time ago," Marshall said. "Licensed physicians DO NOT prescribe or use any drug or medication as a means of discipline. The infrequent use of medications to assist a patient in gaining control is within the standard of care or the requirements in Utah code. We do not use medication to sedate, render a patient immobile or restrict them in their ability to continue to engage actively in their care."
"They're lying," Hilton responded when asked by 2News about the school's claims. "I've spoken to children and their families who've been recently pulled out of there since a week ago, and the same thing is happening."
The bill moves on to the Senate. It will also need to pass the House of Representatives before becoming law.