Paris Hilton to testify for Utah bill to regulate troubled teen centers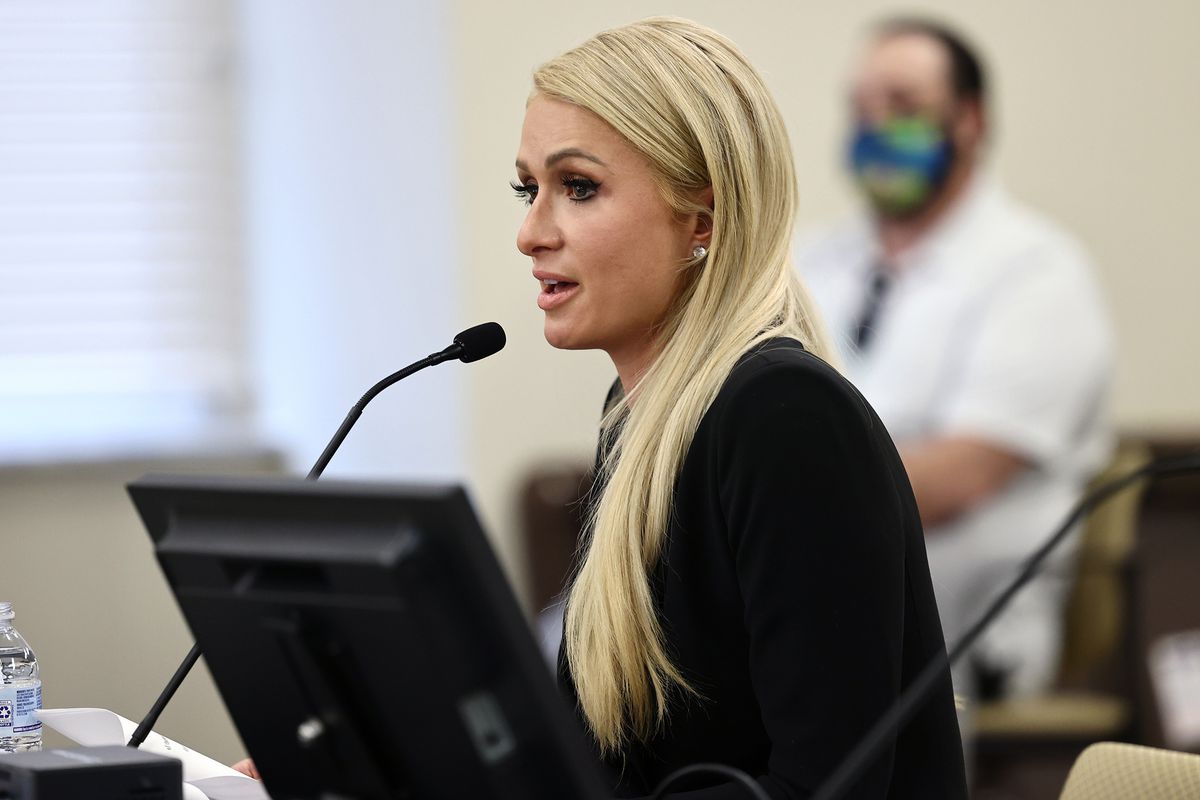 PROVO, Utah – Sitting in front of a panel of Utah lawmakers on Monday, Paris Hilton said she's had the same nightmare for the past 20 years — a nightmare in which she's "kidnapped in the middle of the night by two strangers, strip searched and locked in a facility."
"I wish I could tell you that this haunting nightmare is just a dream," the celebrity said. "But it's not."
Hilton and other "survivors of the troubled teen industry" gave chilling and at-times graphic testimony, urging support for a bill to place more regulations on facilities for troubled teens.
Hilton said when she was 16, two "transporters" woke her up "in the middle of the night with handcuffs. They asked me if I wanted to go the easy way or the hard way. They carried me out of my home as I screamed at the top of my lungs for my parents' help. I was taken to the airport and separated from everything and everyone I knew and loved."
She said she had no idea where they were taking her until they landed.
"This was my introduction to the state of Utah," Hilton said, "but not the troubled teen industry."
Hilton went on to describe how Provo Canyon School was her third facility for troubled youths, where she said she experienced "unconstitutional, degrading and terrifying" abuse from staff who forced her to take medication that made her feel "numb and exhausted," watched her go to the bathroom and shower and threw her into a "solitary confinement."
"That small room covered in scratch marks and smeared blood with no bathroom is one of the most vivid and traumatizing memories I've ever experienced in my entire life," Hilton said, calling the staff there "evil and sadistic and seemed to enjoy their power in being able to abuse children."
Hilton said children in Provo Canyon School were "restrained, thrown into walls, strangled, and sexually abused regularly." She said she couldn't report it because "all communication with my family was being monitored and censored."
"And what is disgusting," Hilton said, "is the program doesn't just censor communication with family, but also with the entire outside world so there was no way we could call for help."
Provo Canyon School sent a statement to the Deseret News in August saying the school originally opened in 1971 but was sold by its previous owner in the year 2000.
"We therefore cannot comment on the operations or patient experience prior to this time," the school's statement said, calling the school "an intensive, psychiatric residential treatment center for youth between the ages of 8 and 18 that have special, and often complex, mental health and emotional needs."
"We offer innovative, evidence-based therapeutic interventions, academic instruction and life-skills training tailored to the needs of each of our students," the statement continued. "Leadership and staff are highly committed to providing effective treatment, compassionate care and a nurturing environment for the students and families we serve."
Today, Hilton said Provo Canyon School "excuses their abusive behavior by saying they are now owned by a new company," Universal Health Services.
"UHS," Hilton said, "you can't silence me."