Pioneer Day festivities go on in Provo – with pandemic precautions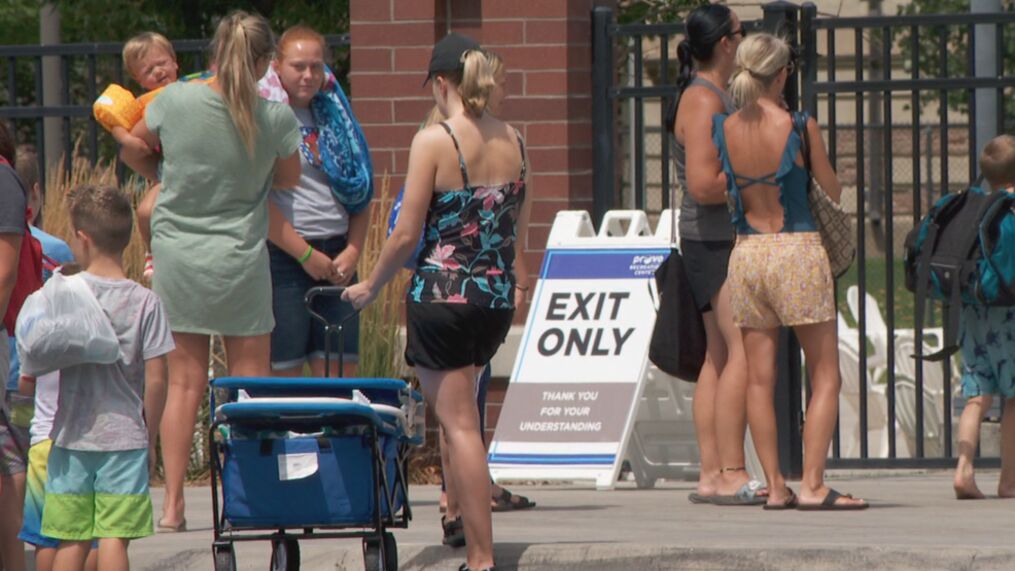 PROVO, Utah — Pioneer Day celebrations look a little different this year, but the city of Provo has still planned some social distanced events.
Aspen Dalton, an event coordinator for Provo Recreation, said most years the city would have one big Pioneer Day event.
"There's usually four to five thousand people," Dalton said.
So this year, they split things up.
"We split it into four smaller events. So one was yesterday — our Western drive-in movie —today, we have our food truck roundup, our fireworks, and we also have an ongoing mystery experience that kind of takes you all throughout town," Dalton said.
Gary Kinross owns Clark's Island Donuts. He was in Provo for the food truck roundup. He's made some changes to keep his customers safe.
"We have a contact-less payment system outside, so customers can insert their card; we don't have to touch their stuff and handle money that way," Kinross said.
But, he says food trucks are pretty well-suited for social distancing and safety protocols.
"We've actually been busier with fewer events. So we do a lot more, and we've learned to adjust and do online ordering instead of just showing up to places and hoping they show up," he said.
Dalton says they chose events where they felt people could safely social distance.
"We feel pretty confident that people can safely social distance and still have a good time."
Kinross seemed to agree.
"You're usually in an open space, so you can accommodate things a lot better that way," he said.
2News spoke with Dr. Emily Spivak, associate professor of medicine and infectious diseases at the University of Utah, about what steps you can take to stay safe this holiday. She said hosting your event outside is one thing she would recommend.
"…people are barbecuing and eating — so you're going to have to take your mask off —but it would be really important to set up seating for eating six feet away from each other, because when people take off their masks to eat that's a high-risk time for transmission," Spivak said.
Spivak also recommends wearing a mask whenever you can't keep that six feet of distance.