BYUtv receives first Daytime Emmy nomination for home makeover show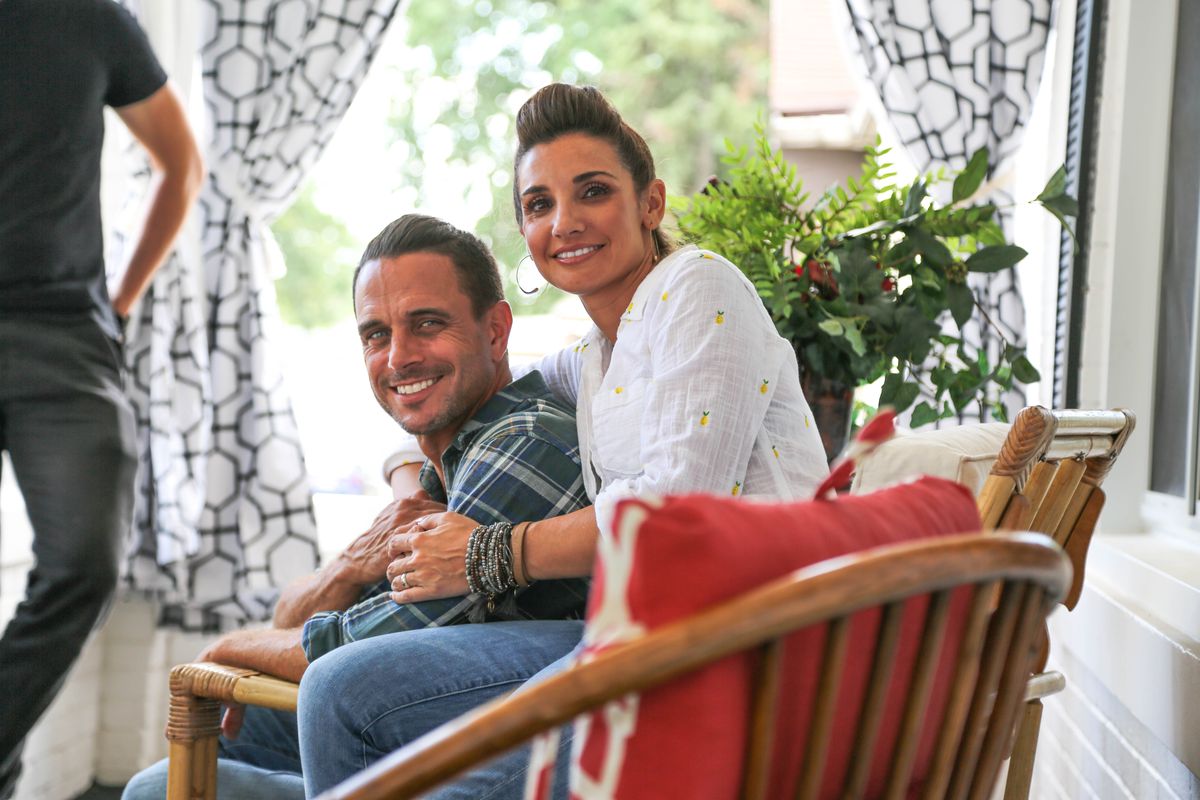 PROVO, Utah — BYUtv is both excited and nervous this weekend as the network waits to find out on Sunday whether it will win its first Daytime Emmy Award, said Michael Dunn, BYUtv's managing director.
The Provo-based television channel received its first Daytime Emmy nomination this year with The CW for home makeover show "Welcome Home."
"I'm fond of saying that BYUtv is the little network that thought we could, much like the little engine that thought we could," Dunn said. "It's sort of improbable, it's against all odds, but it's happening, and it's happening right in Provo, Utah, which is pretty amazing."
BYUtv and The CW were nominated in the Outstanding Special Class Series alongside A&E, YouTube Originals, Facebook Watch and OWN.
"It's validation of the fact that we have not only the people but the resources, but I think most importantly the imagination, to be able to be on par with the very best and brightest that Hollywood and the entertainment industry is doing," Dunn said.
The Utah network has taken home dozens of regional Emmy Awards, but this is the network's first national Emmy nomination. Dunn has also personally won a national Emmy Award for previous work.
"I just remember just the incredible lift and feeling that was to realize that you're being recognized by your peers on a really, really unique basis," Dunn said.
The winner will be announced Sunday in a live virtual ceremony for Children's, Animation and Lifestyle programming on the Daytime Emmy social media accounts.
"It's rare, it's extraordinary, and if it happens with this win, we're going to be thrilled, and if not, we're going to continue just to hammer away at producing programming that is so excellent that it's recognized by our peers," Dunn said.
"Welcome Home" follows hosts Treger and Rob Strasberg as they run a nonprofit that aims to help homeless families in transition. The series is about "providing an uplift and hope," according to Dunn.
"I think that's why it's been so successful and why people just enjoy this show. It allows us to celebrate the very best and hand up some gentle help when it's needed, which is making that sometimes brutal transition back to a home and to make it wonderful," Dunn said.
The series always involves families, Dunn said, and he loves seeing parents' "joy at seeing a home that's been outfitted for them."
"But really it's the kids," Dunn said. "It's like a light switch coming on as they sort of see the magic of having not just a roof over their heads, but a place that inspires them, fosters their creativity and hopefully gives them a lift into the next chapters of their lives."
Dunn said he is "very, very proud of the series" and what it represents as part of BYUtv's "far different take on reality TV."
"Unlike most of reality TV, which is out to punk or embarrass or belittle someone or humiliate them, I think our version of reality TV is that it's always designed to uplift and inspire and bring out the very best that's in humanity," Dunn said.
He gives "great credit" to BYUtv's director of programming, Andra Duke, for seeing the magic of "Welcome Home."
"That's really the great art of making programming decisions," Dunn said. "It's looking at something on paper, on a script before any of it's come to life, and saying, 'Yeah, I think this is going to work,' and I think Andra and her team will sort of be inspired by this, to know that this is the direction of shows that we want to continue to do."
Dunn said it has been one of BYUtv's internal goals to "receive not only a nomination but hopefully win" a national Emmy Award.
"I hope one day it's not just one Emmy Award," Dunn said. "I hope there are multiple Emmy Awards and they're sort of talking about Provo, Utah, BYUtv, as sort of L.A. East because of all the good things that are happening right there, and I really think we're capable of doing that."
BYUradio was also a finalist this year for a Peabody Award, which Dunn described as "the Pulitzer of broadcasting on that side."
"With the world-class talent pool that we have at BYUtv, I think it says a lot about our future," Dunn said. "If this were a stock market situation, I'm very bullish."
BYUtv moving forward will continue to celebrate its "network mantra, which is, 'Together,'" according to Dunn.
"We want to do things that foster a spirit of togetherness and show that even sometimes in today's politically torn apart world and rife with problems that we can still find the basic elemental magic of just people doing things together," Dunn said.