SAP plans to spin out Qualtrics with an IPO, two years after acquiring software company for $8B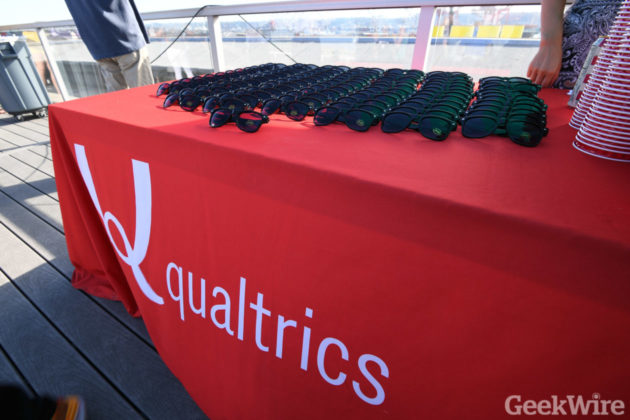 PROVO, Utah – SAP announced Sunday that it will spin out its Qualtrics unit with an IPO, less than two years after acquiring the experience management company for $8 billion.
SAP plans to maintain majority ownership of Qualtrics, which is co-headquartered in Provo, Utah, and Seattle. Qualtrics' leadership team intends to remain in place, including founder Ryan Smith, who will be the largest individual shareholder.
"SAP's acquisition of Qualtrics has been a great success and has outperformed our expectations with 2019 cloud growth in excess of 40 percent, demonstrating very strong performance in the current setup," SAP CEO Christian Klein said in a statement. "As Ryan Smith, [Qualtrics President] Zig Serafin and I worked together, we decided that an IPO would provide the greatest opportunity for Qualtrics to grow the Experience Management category, serve its customers, explore its own acquisition strategy, and continue building the best talent."
The move comes as several companies test the public markets after an initial slowdown due to the global pandemic, and despite the ongoing economic and health crisis. Earlier this month, healthcare company Accolade was the first Seattle-area company to go public in 2020.
SAP's $8 billion acquisition in 2018 came just four days before Qualtrics was set to go public as a standalone company.
Founded in 2002, Qualtrics is in the customer-experience management business, helping companies measure, understand, and improve the ways customers and employees experience products, services, and their roles inside companies. It competes against Medallia; SurveyMonkey; and marketing research firms such as Aon Hewitt and Towers Watson.
The company first set down roots in Seattle five years ago and has been growing rapidly ever since. It grew so fast in Seattle that in 2017 it designated the office as its co-headquarters.
This past November, Qualtrics leased 275,000 square feet across 13 stories at the new "Qualtrics Tower" in Seattle, with plans to quadruple its workforce to more than 2,000 people in the region in the years ahead. The company was set to open the office this year; we've reached out for the latest updates.
Qualtrics Tower is also home to job search engine Indeed, Dropbox and co-working company Spaces.