Police shot and killed a man holding an infant at gunpoint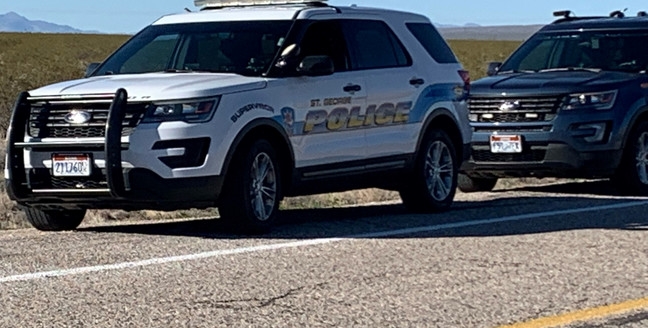 ST. GEORGE —  A man fleeing from the police ends up in a standoff near the Utah-Arizona border with the police, while he is holding an infant at gunpoint. Officers had to shoot the man and killed him, while the baby was not harmed.
The man was identified as Oscar Alcantara, 30, and reportedly, he brandished a gun last Saturday. When the police went after him, Alcantara was leaving the house in an SUV, which was driven by a woman who got out of the vehicle and said that Alcantara was in the backseat and "had a gun and her infant son was in the vehicle".
Then, Alcantara entered the vehicle and drove off, and the police chased after him through St. George, Santa Clara, Ivins and onto Old Highway 91 into Mohave County, Arizona, according to the statement.
Shortly after, Alcantara stopped the vehicle near Beaver Dam, Arizona and ran from the vehicle while holding the infant and the gun. The officers surrounded the man and contacted him by phone.
"The suspect continued to threaten to kill the child and was observed pointing the gun at the child," police said. "Despite officers' efforts to peacefully resolve this incident, at least one officer fired a weapon, striking the suspect."
A statement from the Mohave County Sheriff's Office noted that an officer with the St. George Police Department Tactical Team shot Alcantara.
The child seemed unharmed and was taken to a local fire station to be evaluated.
Alcantara has a long criminal history in Utah, as in 2016 he was convicted of robbery in one case and kidnapping in another and ordered to serve one to 15 years at the Utah State Prison for each crime, court records state.
Those sentences were ordered to run consecutively.