Provo officer shot three times goes home from hospital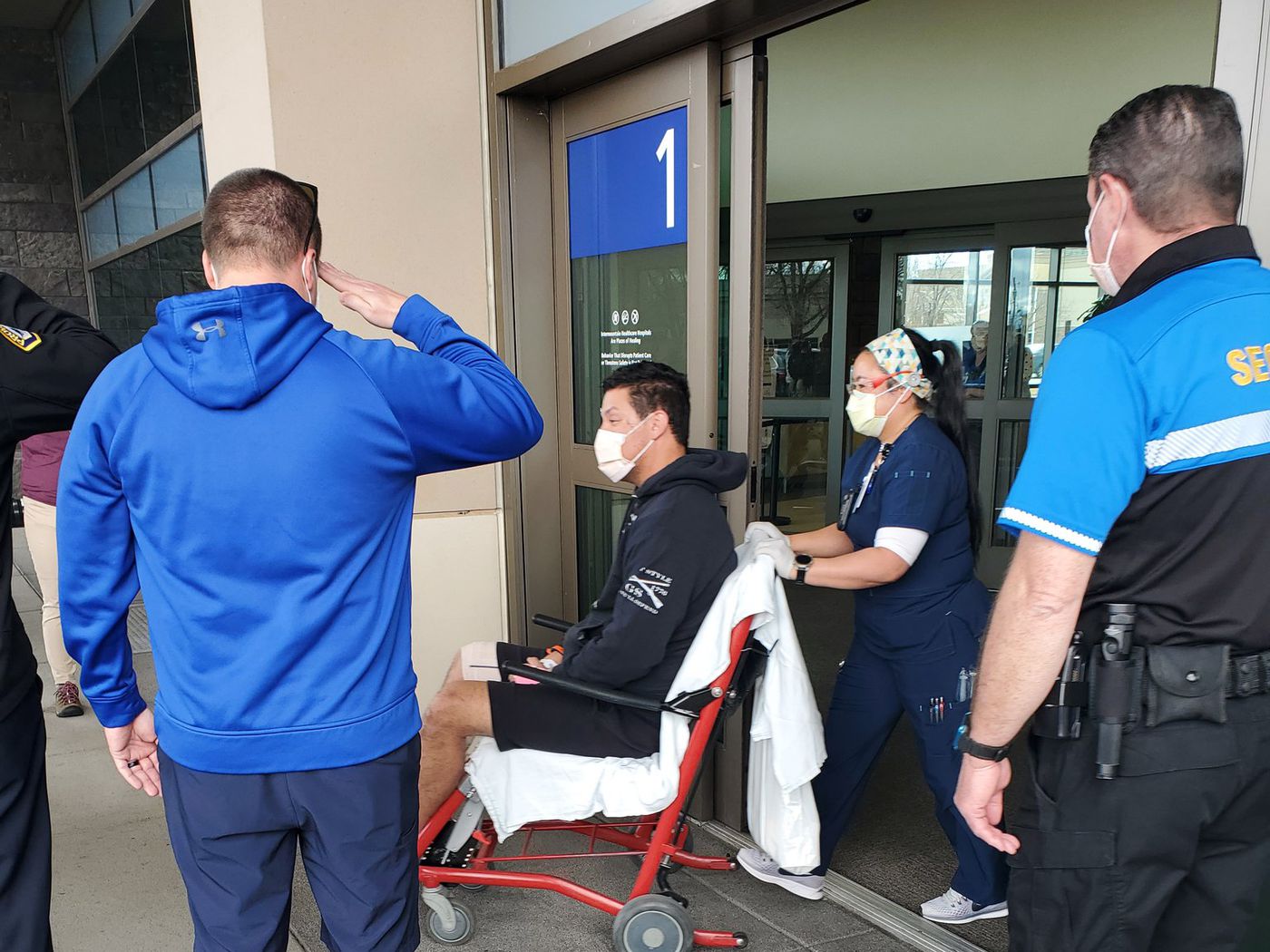 PROVO, Utah — Provo police officer John Oseguera was released from the hospital Thursday, one week after suffering critical injuries from being shot in the line of duty.
Officers from numerous agencies lined the walkway from the hospital entrance to the vehicle waiting to take Oseguera home, and stood in salute as he was pushed out in a wheelchair.
Oseguera was shot twice in the legs and once in the abdomen on Feb. 25 while responding to a report of a gunman "acting crazy" at the Vista Ridge Apartments, 80 S. 900 East. Three officers, including Oseguera, confronted Keith Justin Taylor, 44, inside his apartment, who then opened fire on the officers with an assault rifle.
Oseguera was able to walk out of the apartment on his own power but was then rushed into emergency surgery "to remove a bullet near his spine and repair a broken leg," according to charging documents.
The day after the shooting, Provo police reported that Oseguera "was alert and in good spirits" and that his recovery "will take time."
Taylor was also injured in the shootout. After being treated at a hospital, he was booked into the Utah County Jail and charged in 4th District Court with three counts of attempted aggravated murder, a first-degree felony, and illegal discharge of a firearm, a third-degree felony.