Provo's ScenicView Academy celebrates 20 years in operation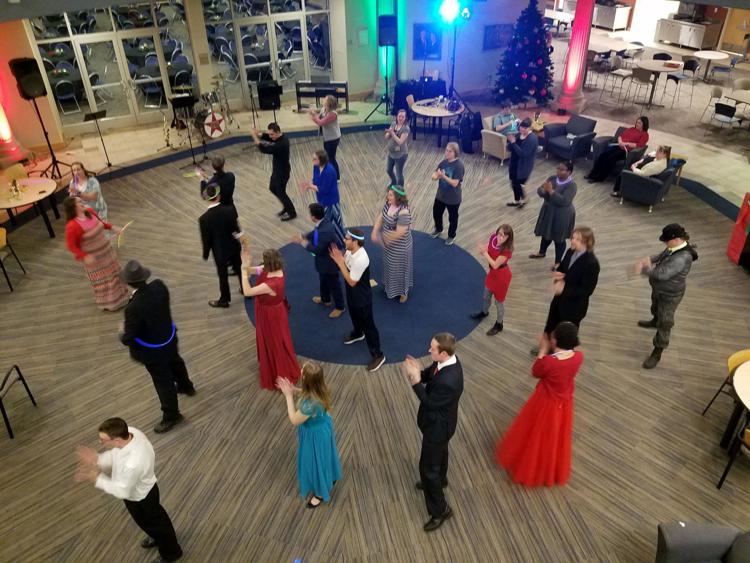 PROVO, Utah – The thing that sustains me during what feels like a very dark time in our world, is the energy of the people around me.
Although much of the time it feels as though we are standing still, the thing that I find motivating is watching how other people and organizations are moving ahead with plans for this year and the future.
This is the 20th anniversary for ScenicView Academy in Provo, and although things may look a little different, they are not going to let the things of the world that are out of their control, interfere with their plans to celebrate and create a future.
With much pride in the history of their school and accomplishments made over the last 20 years, this year ScenicView is looking toward the future.
According to Kari Bushman, Community and Alumni Relations, "We once saw ourselves as Utah's best kept secret." She continued "…now we have changed our approach and realize that our students are part of the community so we want to help them and the community with the tools they need."
There are a lot of ways that the school has been reaching out to the community for several years. For the last four years they have been hosting an event called "Autcon", a forum where people with autism could be with and learn from their peers and build relationships with like-minded people."
Last year, like many other events, Autcon was held virtually. They hope to hold the event in person in June, but if necessary, will have it available on line. They also hold their annual gala in the fall which serves as a major fundraising event.
Some of the new plans that are coming to fruition this year are the inclusion of clinical therapy services that will be open to the public in January. The goal is to make these services more affordable than private practice and have a strong emphasis on therapists who are well trained in autism.
They have also added an alumni program with strong support services for students who have graduated.
This year will also bring an amazing project to Provo that is a joint effort between Provo Housing and ScenicView that will provide autism focused housing to our area. I can't share much but am excited to report more as the project begins and develops.
Executive Director, Marty Matheson describes the impact of ScenicView, "One of the visions of our founders Tye and Ray Noorda is that we would share our knowledge and experience with families and organizations around the country and world."
He added: "Some examples of this include several universities around the country who spent time on our campus to learn from us as they develop programs for serving young adults. We recently shared our teaching curriculum of our very successful social skills program with a school in Brazil and several professionals in Europe who are working with neurodiverse young adults."
I would be remiss if I didn't add some thoughts from Jared Stewart, 2020 recipient of "Hero In Autism" award: "As children with autism age out of the public system, the need for adult services is ever-expanding. It is my fervent hope that ScenicView will be at the forefront of transitional independence and long-term care as we move into our third decade."