Short, Long-Term Impacts Of Pandemic On Kids' Mental Health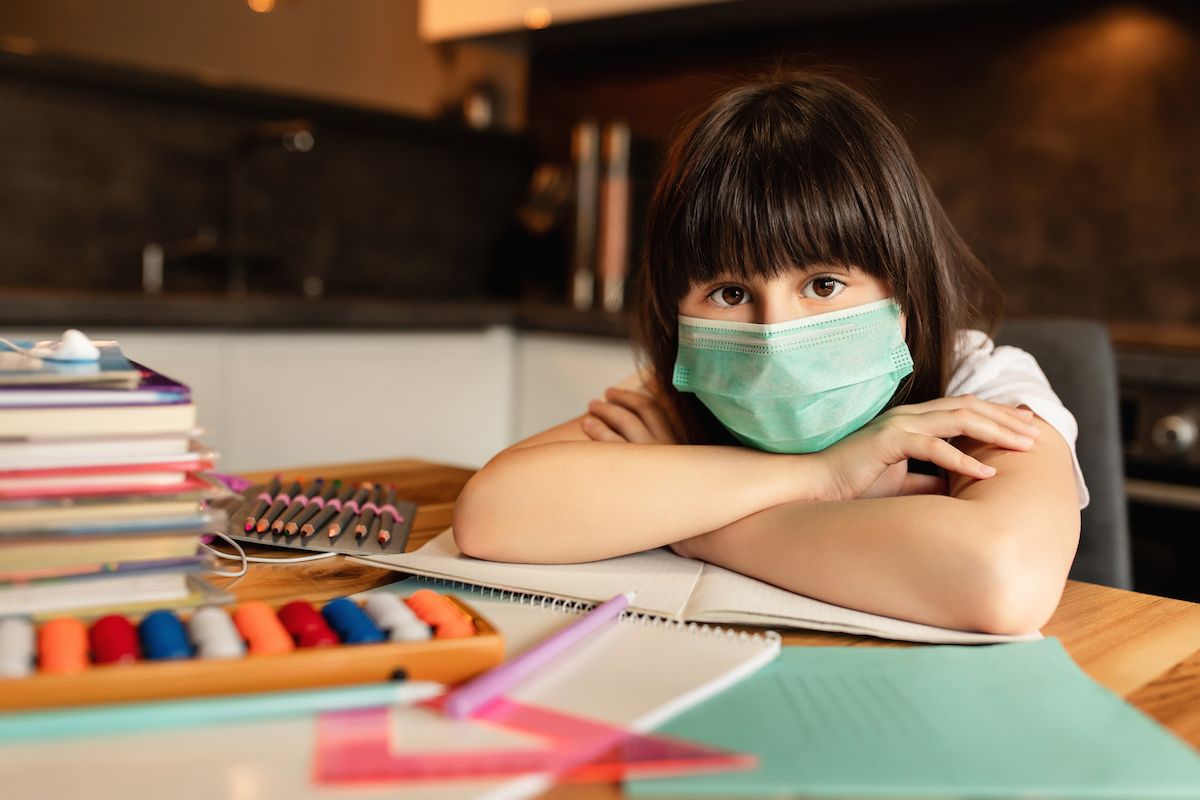 PROVO, Utah – Masked under the COVID case count, not too distant from isolation, a different kind of illness continues to take its toll on the mind.
Some health officials are calling it a pandemic all on its own.
"There have been so many changes. So many disruptions to normal life activities," said Dr. Tom Conover, a child and teen psychologist and the medical director for youth services at the Huntsman Mental Health Institute. "We've all been running this marathon, but nobody asked to run it."
The number of suicides in Utah – the leading cause of death among youth in our state – has remained concerning but steady. Research also shows mental health struggles are on the rise, or at least people are getting help.
The CDC reports that between March and October 2020 there was a 31% jump from the year before in the number of teenagers visiting emergency room for mental health reasons. There was a 24% increase in those visits for kids 5 – 11 years old.
Some experts worry how the pandemic could impact their mental health in the future.
"I never want to be alarmist," Conover said. "But I do think that it's wise for parents, caregivers, anybody who's involved in the life of an adolescent to be alert in the possibility that delayed effects can occur."
"We can look at Hurricane Katrina," said Rep. Steve Eliason, R-Sandy. "And we can see that four years after that natural disaster that many children struggled with, with mental both children and adults struggle with mental health issues. And so, if that's any precursor of, you know, what we may see from COVID, we need to be prepared and be ready to respond."
"I'm really concerned. I'm very concerned," said Laura Warburton. "We're going to be pushed to the limits."
Warburton lost her 16-year-old daughter, Hannah, to suicide in 2014. Since then, she's been on the frontlines working to pass legislation and helping other parents in the fight against teen suicide. She also runs a website, livehannahshope.org, dedicated to her cause.
"I am in contact with several parents that have recently had children end their own lives," she said. "We know what works and what works is talking about it. What works is checking in with your children. Checking in with yourself."
Like masks, hygiene and distancing, Conover says there are protective measures parents and children can take to help protect themselves from depression and anxiety. Things like social interaction, exercise, monitoring social media use, looking for changes in behaviors and knowing the available resources.
"The depravation in in-person social contact has probably been the single most notable stressor," said Conover. "Talk to your teen about what they're hearing and what they're seeing."
COVID cases are down and the end of the pandemic appears to be in sight, but Conover says we need more data to really understand how the last year may impact our children's mental health for years to come.
The state has resources available. Representative Eliason outlined several of them:
"We have the Utah crisis line, 1-800-273-TALK that's available 24/7/365 days a year where if you know somebody is in crisis, they don't know where to turn to, they can always call the Utah crisis line. Also, we have a really a relatively new resource that very few people know about. And it's the Utah Warmline. Statewide Warmline. It's free to call. It's confidential. That number is 1-833-SPEAK-UT. And that is again, anybody can call that number if they need somebody to talk to. They don't necessarily have to be in crisis, maybe they're just feeling down need somebody to talk to. And there's always a caring, live person at the Utah warm line. We also have Safe UT available now for higher ed students in most of our institutions. And we have just rolled out the Safe UT frontline app for healthcare workers, first responders, law enforcement, firefighters, where they can chat 24/7/365, anonymously with a crisis worker. Again, no cost, anonymous and confidential. So, on top of that, we have mobile crisis outreach teams that are like mental health ambulances that can be dispatched, no cost, no flashing lights, no uniform. And the best part is typically no bill. And those are wonderful, very trained mental health workers that can respond to a person's home."
The Huntsman Mental Health Institute says in 2020 it received more than 105,000 total calls for help between the Statewide CrisisLine and Statewide WarmLine. HMHI says total calls for help to the Statewide CrisisLine and Statewide WarmLine combined are trending up 48% from March 2021 compared to March 2020.HMHI reported "seeing increased levels of stress and emotional crisis from callers since the pandemic started. On the Utah CrisisLine, it is taking certified crisis workers 41% longer to support callers over the phone in March '21 than last year in March '20."