Spring cleanup efforts begin in Provo, Orem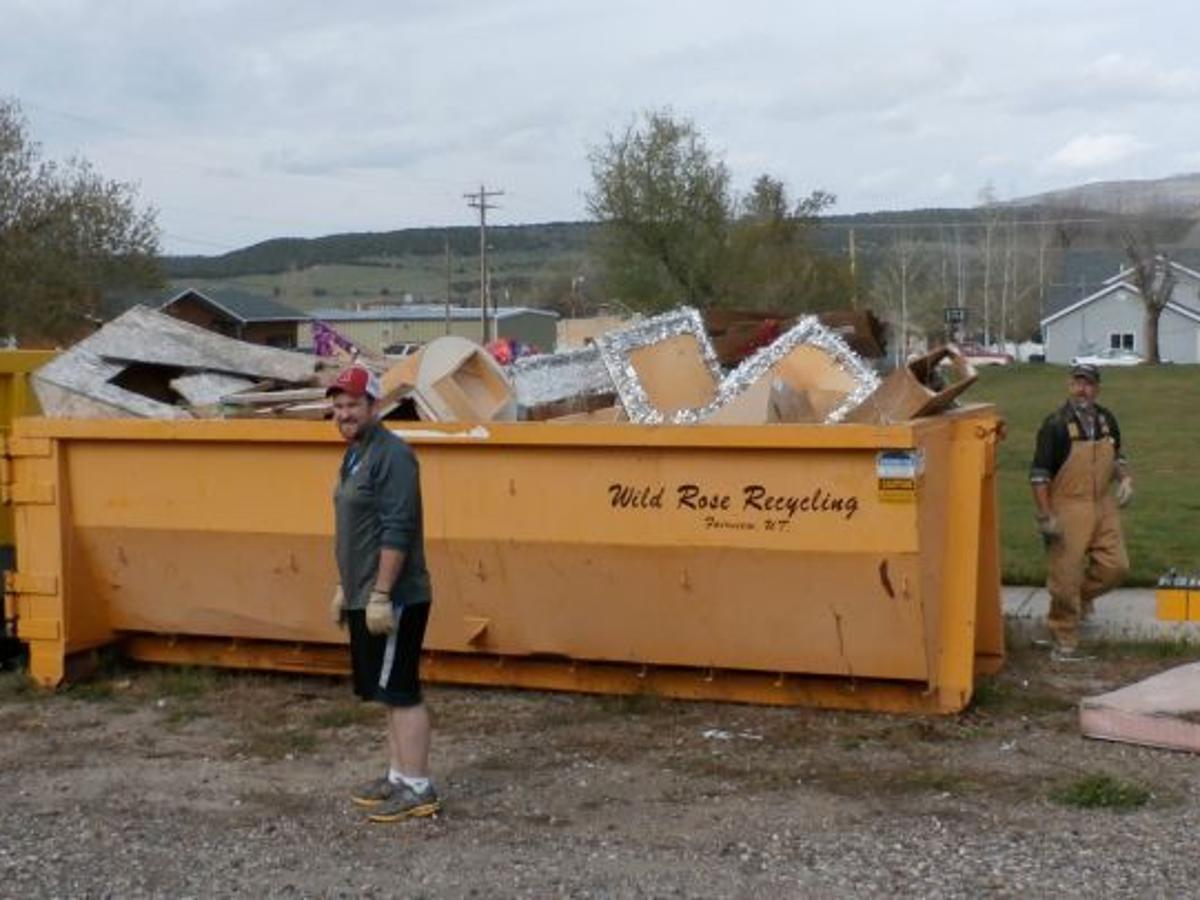 PROVO, Utah – About the time Easter and Spring Break rolls around, so do the spring cleanup chores.
Both Provo and Orem have released their dates and locations for the annual cleanups beginning Monday in Provo. The days are warming, and working in the yard and garden and cleaning out garages and other areas of the house have started. For information on cleanup, recycling and the discarding of hazardous waste not covered in the following information, residents are encouraged to call their city's 311 centers.
Provo
Provo City is providing dumpsters free of charge to help residents clear out unwanted items, declutter, spruce up their yard, etc.
Take a look at the information below for dumpster locations, transfer station coupons, compost yard hours, and more.
Dispose of trash, yard waste and metals free of charge using dumpsters located throughout the city through May 8, Monday through Friday from 8 a.m. to 5 p.m. and Saturday 8 a.m. to 3 p.m.
Dumpsters at the compost yard are open Monday through Saturday from 7 a.m. to 5 p.m.
Residents are asked to separate the yard waste and metals from the trash and put them in the appropriate dumpsters. The dumpsters will be closed nightly, and it is unlawful to leave items on the ground. Illegal dumping costs thousands of dollars at the expense of Provo taxpayers and possible discontinuance of the program, according to city information.
• Through Saturday, Lions Park, 950 W. 1280 North.
• Monday through April 10, Pole Yard, 2027 W. 820 North.
• April 12-17, Footprinters Park, 1150 S. 1350 West.
• April 19-24, Rock Canyon Park, 2620 N. 1200 East.
• April 26 to May 1, Peaks Ice Arena, 100 N. Seven Peaks Blvd.
• May 3-8, 3850 N. Canyon Road.
• Now through May 8, Provo Compost Yard, 1625 S. Industrial Parkway.
Provo residents may take trash directly to the South Utah Valley Solid Waste District Transfer Station located at 2450 W. 400 South, Springville, through May 8, Monday through Saturday, 7 a.m. to 6 p.m., free of charge using the coupon found in the residents' Vol 2 Issue 2 Newsletter.
Residents' "Solid Waste Transfer Coupon" is good for one pickup truck or single-axle trailer load. You must show Provo ID (drivers license or utility bill). All loads must be covered to avoid a $4 tarp fee.
If you have questions about what is acceptable, call Provo City Customer Service at (801) 852-6000 (311), or the transfer station at (801) 489-3027.
The Compost Yard, 1625 S. Industrial Parkway, will be open all week during Spring Cleanup, and drop off will be during those weeks. Hours of operation will be from 7 a.m. to 5 p.m. Monday through Saturday (weather dependent).
Drop off material is limited to Provo residents who will need to come with a copy of a current Provo utility bill. No lumber, building material, treated wood, logs over 10 inches in diameter or trash at the Compost Yard. No loads from commercial haulers or landscapers will be accepted.
Organic compost will be available to purchase for residents at $3 per yard, and for nonresidents at $6 per yard, depending on availability.
Recycling bins are available to residents at Kiwanis Park, 820 N. 1100 East, and the Compost Yard. Glass recycling is at the corner of 100 W. 300 North.
Residents should turn organic yard waste into plant nourishing compost. Sign up for Green Can Yard Waste Collection by calling (801) 852-6000. Green cans are picked up once a week, now through Dec. 2. Green yard waste cans will be emptied the same day as regular garbage pickup.
Due to COVID-19, Utah County Health Department once again will not be able to hold an in-person event. Instead, residents can bring their Household Hazardous Waste for free to the South County Solid Waste District in Springville. This includes electronic waste, paint, batteries, fuel, household cleaners, etc. For requirements and a full list of waste accepted visit suvswd.org/compost.
Unwanted bicycles can be donated to Provo Bicycle Collective, a local nonprofit. This organization of bicycle enthusiasts refurbished nearly 500 bicycles last year and sent them back out into the local community.
Depending on the quality and condition of the bike, it may be fixed by volunteers and given away to individuals in need, refurbished by professional mechanics and sold to fund the shop, or stripped for parts and recycled.
Tax-deductible receipts will be provided for your donation upon request.
Orem
As part of Orem's spring cleanup efforts dumpsters will be placed in the parking lots of the following parks throughout the city. Residents are allowed to use any of the locations to deposit waste as long as they have proof of residency.
April 19-24, Nielsen's Grove Park, 278 W. 2000 South.
April 26 to May 1, Scera Park, 500 S. 400 East.
May 3-15, Palisade Park, 1313 E. 800 North.
Dumpsters are available from 8 a.m. to 8 p.m. Regular trash, green waste and metal recycling bins will be available. Bins will be monitored by city employees so there is no cross contamination.
Oils and glass can be taken to the Orem Public Works Department at 1450 W. 550 North.
Trash not allowed in the dumpsters includes paint, tires, auto parts and batteries, electronics, fluorescent bulbs, appliances, concrete and mattresses.
For more information on the Orem spring cleanup, residents can look for the city newsletter in their utility bills or visit the city website at http://orem.org.