State Leaders Hold Update On COVID-19 After 30 More Utahns Die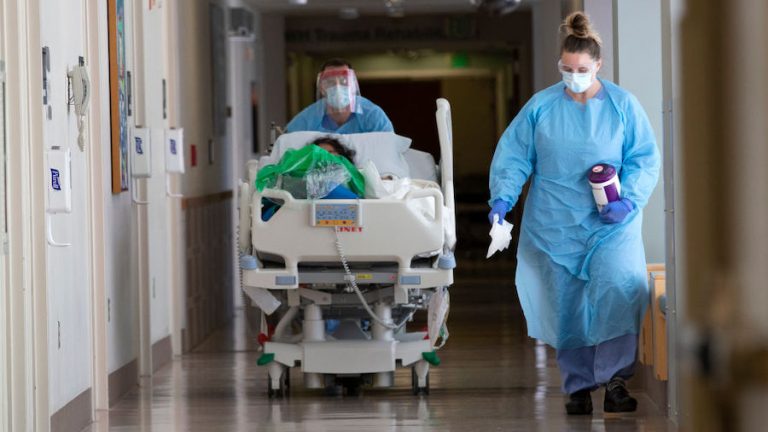 PROVO, Utah – An additional 30 Utahns have lost their lives because of COVID-19, which means 1,126 of the state's residents have died as a direct result of the virus.
There are currently 556 people who are hospitalized with COVID-19, and another 3,203 have tested positive.
Gov. Gary Herbert was joined by state epidemiologist Dr. Angela Dunn and Rich Saunders, interim executive director for the Utah Department of Health, for a press conference following the report of Thursday's record death toll.
Testing
The UDOH reported a total of 1,613,248 Utahns have been tested for COVID-19 so far. Thats an increase of 12,885 tests from Wednesday's report.
Of those, a total of 243,918 have tested positive for COVID-19, which is an increase of 3,202 cases from yesterday.
The rolling seven-day average for percent of positive tests is 2,570 per day, and the rolling seven-day average for percent of positive laboratory tests is 22.26%.Hospitalizations
Currently, there are 556 people hospitalized with COVID-19, and 211 of those are in intensive care units. Another 15 people are hospitalized with suspected cases of COVID-19.
Utah's intensive care units are currently 95.5% full, which is more than 10% above the threshold for quality ICU care due to the number of caregivers.
The ICU beds in the state's 16 hospitals that are best equipped to handle COVID-19 patients are over capacity. There are 461 beds available, and there are currently 446 patients in those intensive care units.
Health officials reported 30 more Utahns have died from COVID-19, which is a new single-day record for reported deaths in the state.
Dunn noted that the recorded deaths happened over a period of four weeks, and some are likely due to infections that happened during the Thanksgiving holiday.
To date, the virus has killed 1,126 of the state's residents.