Stay Home For The Super Bowl, Utah Health Officials Warn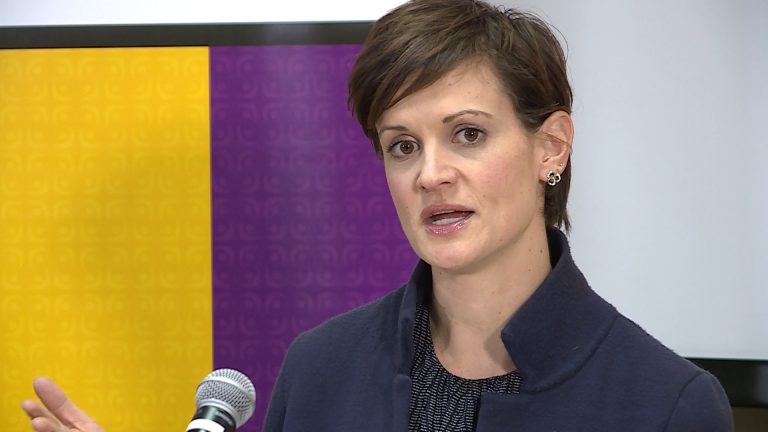 Utah – Super Bowl Sunday has become one of the biggest party days on the American calendar, but health experts advised Utahns to huddle up for the football game only with those in their households.
When the big game kicks off Sunday, plenty of Utahns will come up with creative ways to safely watch the game, and that's what state epidemiologist Dr. Angela Dunn recommended.
"You can have them virtually, and I encourage people to do that, or with the people who already live in their household," Dunn said.
In southern Utah, an outdoor party is a safe possibility, if people take the necessary precautions to social distance and mask up.
"If you have to, they say you should be outside," said Dr. Petronella Adomako, an infectious diseases physician with Intermountain Healthcare. "But when I look out, it's snowing right now. I don't think anybody wants to be staying outside. So again, we are discouraging the large gatherings we are discouraging the parties."
According to the National Retail Federation, 186.6 million American adults plan to tune in for the game. Just 28% said they will throw a party, attend a party or watch the game at a bar — that's the lowest number in the history of the survey.
"I can't emphasize this enough: I know our numbers look awesome, but our hospitals are still 80% full. We are at risk for another surge," said Dunn.
She's especially concerned about COVID-19 spikes in other countries where variants of the coronavirus emerged.
"We know those variants are here," she said. "And we know how to protect ourselves, and it's going to be avoiding large gatherings, wearing masks physical distancing."
Those measures, she said, will continue to be our best protection from the virus until the vaccination campaign makes a difference.
"If we could just do that for several more months, until we get truly, truly 70% of our population vaccinated, we will be home free," Dunn said. "But, I don't know if I personally can take another surge. So please."