Strong winds created brown snow that fell in northern Utah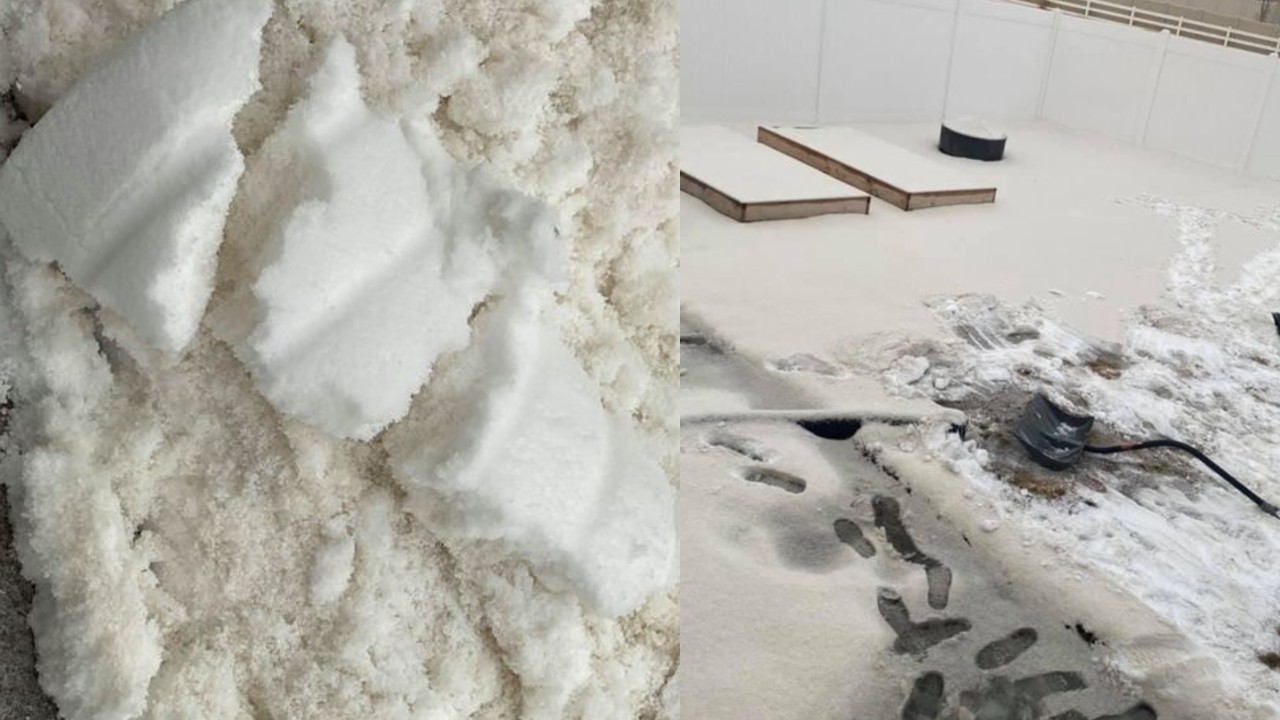 Utah – Many Utahns have reported seeing brown snow falling on Friday in the Salt Lake and Tooele valleys saying the snow looked dirty, like a tan sandy color. Why is that?
KSL's Chief Meteorologist Kevin Eubank says the discolored snow was caused by strong winds in the West Desert that kicked up dirt and dust that was dumped with the snowfall over the Tooele Valley and west side of the Salt Lake Valley. 
The brown snow has moved out of the Salt Lake valley overnight into early Saturday.
Sunshine, maybe some cleaner air and a warm-up is expected over the weekend and into early next week.  Kevin says next chance for any significant snowfall will begin next Friday.  Hopefully this will be white snow and not brown.