'Thankful' a buck was able to have rebar, ropes around its antlers removed safely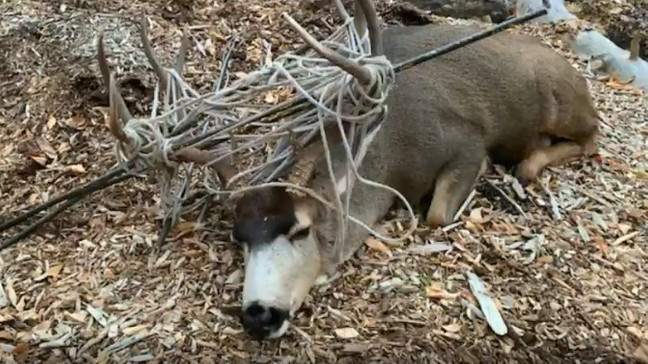 PROVO, Utah – If a buck could be thankful, one in Provo would be after an entanglement of rope and rebar in its antlers was removed by Utah Division of Wildlife Resources biologists.
The buck was tranquilized during the removal of the materials wrapped around the bucks antlers. A reversal drug was administered for the animal to quickly recover and be released back into the wild.
The division issued a reminder to the public in a social media post that documented the buck rescue to ensure that Christmas lights, rope and other twine is secured so as not to endanger wildlife like what happened to the buck.