UTA gets bearish on mask-wearing to stop spread of COVID-19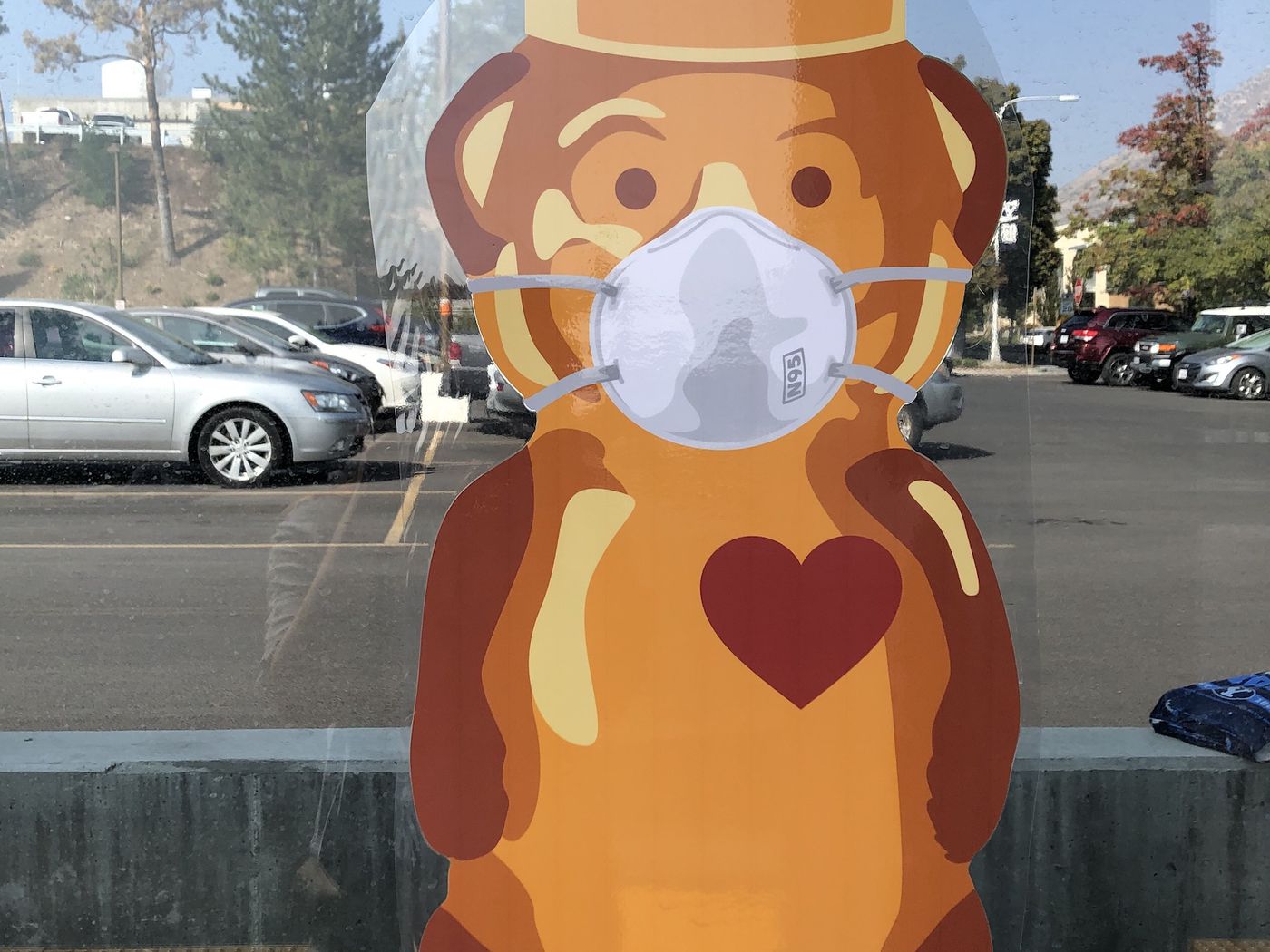 PROVO, Utah — The Utah Transit Authority is hoping a new contest will help Utah County get through a sticky patch when it comes to battling COVID-19.
The agency has created the Utah Valley Express Honeybear Hunt in support of Provo's #JoinTheMaskerade initiative.
The idea for the contest came about when Mary De La Mare-Schaefer, regional general manager of UTA's Timpanogos Service Unit, learned the masked honeybears, created by a San Francisco street artist known as "fnnch," have become a cultural sensation in the Bay Area.
"I noticed a lot of boarded up storefronts in San Francisco. It had been a while since I did street art in San Francisco, so I thought, let's take something that would otherwise be depressive and turn it into a canvas for art," said fnnch, who creates contemporary pop art.
The honeybears have turned into a cultural sensation in San Francisco, with fnnch selling hundreds of pieces and donating several hundred thousand dollars to charity with portions of the proceeds. There are hunts happening all across the country and now in Utah.
"I heard about them, and I knew I had to have them for UTA," said De La Mare-Schaefer, who received permission from fnnch to use the images to encourage riders to wear face coverings.
Anyone riding UVX can join the contest by wearing a mask and taking a selfie with a Honeybear found along the UVX route.
They can then post the photo to social media using the tag @RideUTA and hashtags #JoinTheMaskerade and #HoneybearHunt.
Contestants will be entered to win a drawing for a $10 gift card, a mask and a Honeybear sticker. Winners will be announced and notified at noon on Nov. 9.
The more Honeybears discovered and pictures taken, the better the chance of winning.