Utah Businesses Can Still Require Masks After Statewide Mandate Ends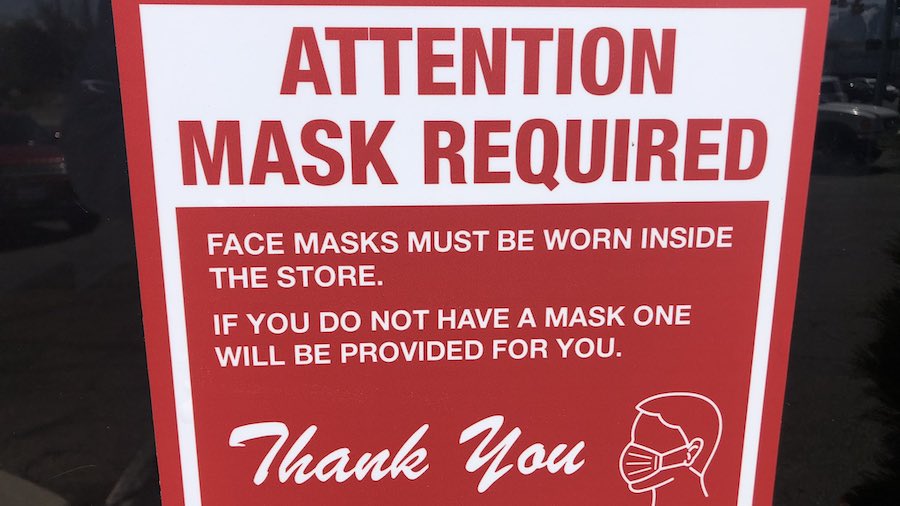 MURRAY, Utah – Many business and local governments in the Beehive State may still require Utahns to wear face coverings, despite House Bill 294, which ends the statewide mask mandate on Saturday.
"We are definitely keeping the mask mandate," said David Gonzalez, who owns Restaurant Morelia in Murray.
Gonzalez has been in business for 31 years.
"I want to be able to keep myself safe, my employees safe, and my customers safe," he said.
Never in his 31 years in operation has Gonzalez shut down his restaurant unintentionally, until the COVID-19 pandemic hit.
"It was the most difficult year of my life," he said.
Gonzalez finally re-opened for in-person dining Thursday for the first time since the pandemic shut him down in March 2020.
On Saturday, Gonzalez can remove those "mask required" signs on his entrance doors, but he said not a chance.
"We are definitely keeping the mask mandate, so all you customers, you are welcome to come in, but all I want to see is your eyes," he said.
According to HB 294's sponsor Rep. Paul Ray, (R-Clearfield), Gonzalez has a perfect right to do that.
"I'm not saying don't wear a mask or you can't wear a mask, I'm saying, it's really a local decision and it's a personal decision," said Ray. "I'm tired of government telling me what I have to do."
Ray said that personal decision does not extend to Gov. Spencer Cox who said during a press conference that he would still require state employees to wear a mask until May 31.
"We have an obligation to keep our employees safe and to do everything we can to keep people safe that are coming to those areas," said Cox.
Ray disagreed, saying the Governor is not a private business and state workers are public employees.
"Legally, he can't really do that under House Bill 294. He cannot do another executive order, even if it is with state employees. He needs to realize that. He keeps saying, 'I'm like a private employer'. No, you are not. These are public employees," said Ray.
Ray said he will meet with the Legislature attorneys to find out what they recommend.
The Governor's Office told KSL-TV that there was nothing to add from Gov. Cox's news conference.
HB 294 allows counties to make the decision on whether to continue with the mask mandate.
Salt Lake County Council has a meeting on Friday morning to discuss that.
Students have been required to wear masks at school until the end of the school year.