Here's what it's really like to buy a house in Utah right now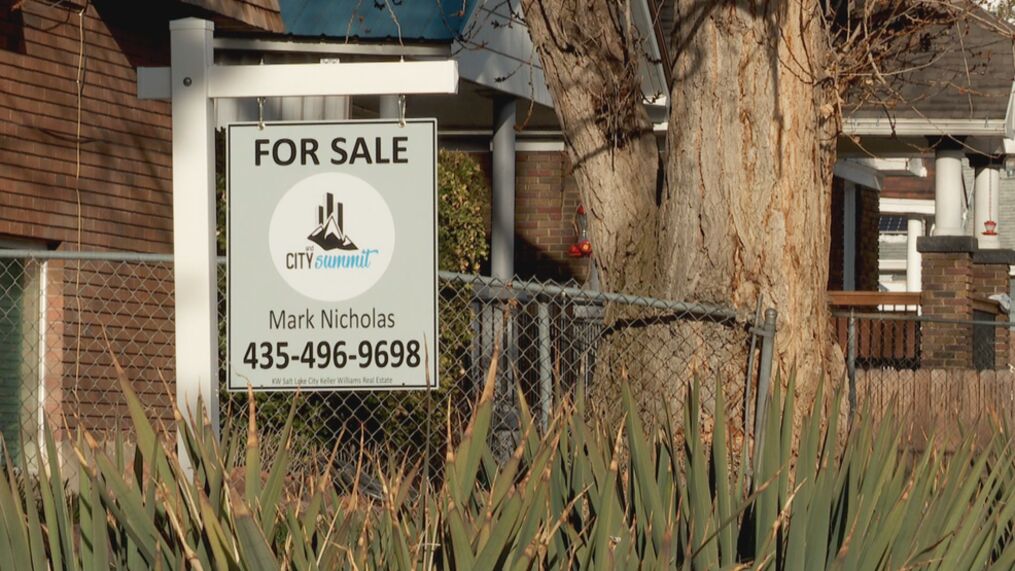 SALT LAKE CITY , Utah — Kristopher and Allison Powell have been looking for a new house for two months.
The Murray couple with two children have put in several offers — some of them without even seeing the place first.
"We know we're competing against, like, 30 bids probably," said Allison.
They have enough money for a 20% down payment and great credit. It's still not enough.
"We didn't expect to be in this kind of a position," said Kristopher, "but obviously, we're not the only ones who feel this way."
Utah is one of the toughest places in the country to buy a house. The wild housing market recently smashed another milestone as the median price in Utah for all housing types is now over $400,000, according to the Kem C. Gardner Policy Institute. For single-family detached homes, that number is $450,000.
"I had no idea what to expect," said first-time homebuyer Jeremy Baker. "It's not what I expected."
He and his wife, Rosa, are prepared to pay $550,000 for a home. They just want to get out of their Orem apartment.
"We just need a house," said Rosa. "We would love to."
Clay Winder, a realtor with the Red Sign Team at Keller Williams Westfield Real Estate, said he has never seen a market like this.
"It's all very, very competitive right now," he said.
Winder is selling a townhome in Utah County, asking $400,000.
"In four days, we received seven offers — all above list price, every single one of them," said Winder, adding that bidding wars happen in a majority of the houses he sells.
What's the highest number of offers he has seen on one house?
"Our office record right now is 96," said Winder. "On one home."
Dejan Eskic, senior research fellow at the Kem C. Gardner Policy Institute, said — like everything else — you can blame the housing market on COVID-19.
At least, partially.
It was like the perfect storm of high demand, low supply, and great interest rates that pushed housing prices to record levels," said Eskic.
That low supply, Eskic said, was largely driven by fewer homes for sale because of the pandemic. That has led to record prices. Across the Wasatch Front, according to Eskic, "the median sales price has appreciated 20 percent in one year."
Case in point — Winder sold a house in Utah County over Thanksgiving 2020 for $409,000. Just four months later, that exact type of house was listed for $500,000.
"One-hundred-thousand-dollar increase in four months, roughly," said Winder. "That is not sustainable."
But that's the reality right now — a competitive and fast-paced housing market.
OPEN SEASON ON OPEN HOUSES
2News visited a recent Saturday open house in West Valley City, listed by a realtor on Winder's team. During the first 90 minutes, 57 groups of people visited the open house. Several made offers on the spot, including one for cash.
"In this market, nothing surprises me," said Winder outside the open house.
2News had hoped to follow the Powell family to a similar open house, watching them go inside, look around, and decide if they want to make an offer. But they're not even doing that anymore.
After their interview, Kristopher Powell texted 2News, "we have decided going to see homes before putting an offer in is truly a waste of time in this market."
He said they planned to continue to make some offers, but he and his wife are seeing fewer single-family houses "in our price range than we were even a month ago. Prices keep going up."