Utah County Assisted Living Center Reopens To Visitors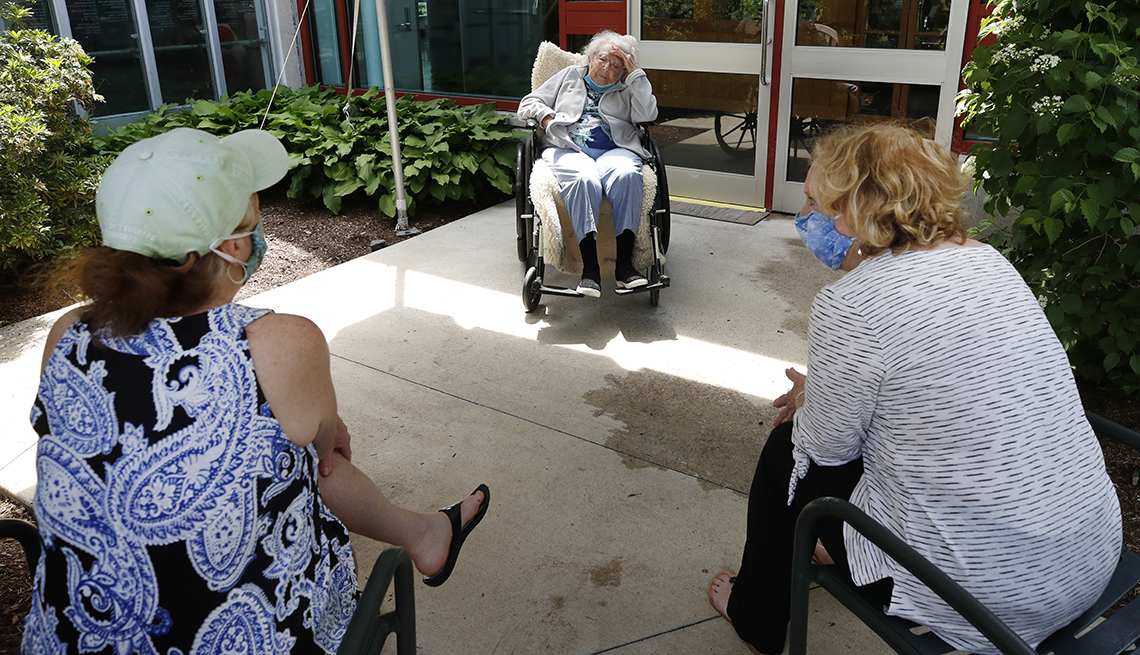 PROVO, Utah — For nearly a year, many assisted living centers were closed to the outside world as health officials fought the COVID-19 pandemic, but with vaccinations underway, it has become increasingly safer for them to reopen.
Assisted living communities have been especially hit by the pandemic and cost the lives of many residents, but things are looking up.
On Sunday, the Elk Ridge Assisted Living Center allowed KSL-TV cameras inside. It was the first time in nearly a year that residents could welcome visitors.
The color has to be just right, but once 94-year-old Ruth Sommers made up her mind, she let her inspiration flow.
"The thought gets put in my mind, what colors to use," she said. "It's not me, it's coming from up there."
Ruth has spent hours bringing these pages to life because the COVID-19 pandemic has kept the rest of the world out of her reach.
"It's relaxing, very relaxing, and the world is somewhere else," she said with a laugh. "I've always liked to color, but I never knew I'd do this."
The year has been tough for the center. Isolation — the pandemic's collateral damage — has taken the lives of more than a dozen residents from loneliness, a failure to thrive.
For Ruth, the hardest part is now behind her as she's received the COVID-19 vaccine.
"I've had two of them," she said. "I'm done with those. I hardly knew I had them they went so smooth."
Along with the other residents at the Elk Ridge Assisted Living Center, Ruth is more than ready to let the outside world in.
On Sunday, some of Ruth's long lost friends — Lisa Bradshaw and her two daughters, Abby Bradshaw Sudweeks and Carley Bradshaw — stopped by to play music for the residents.
"In the past, we've come a lot," said Carley Bradshaw. "We wanted to come, but (with COVID), we haven't been able to until now."
Visitors have only been able to say hello from outside the window.
"It's fun. It feels really good to be here," said Carley.
One could say this wasn't just music to the ears, but therapy for the soul.
As Ruth in her wisdom shared: you just have to be you.
"Be yourself and that's all we can do," said Ruth. "You need to copy other people, but be what you feel inside."