Utah County to begin administering COVID-19 vaccines to non-hospital healthcare workers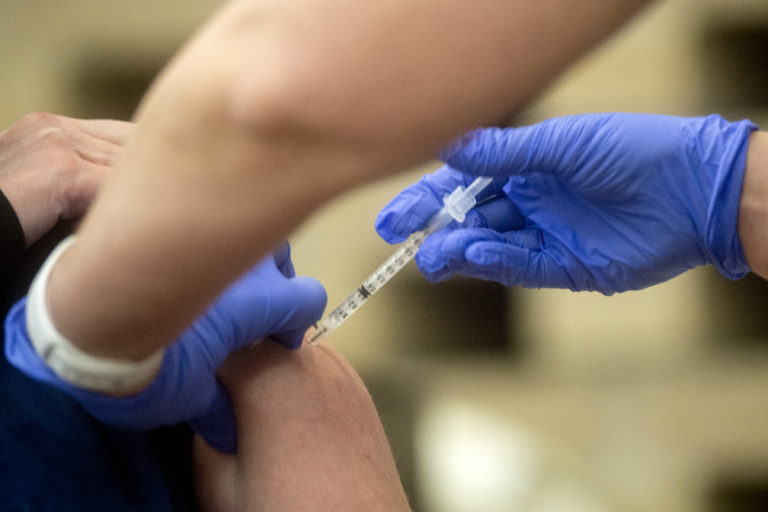 PROVO, Utah – The Utah County Health Department will begin administering COVID-19 vaccines to non-hospital healthcare workers — such as dentists, hygienists, emergency medical technicians, paramedics and firefighters — as the state begins to ramp up its vaccine distribution. Those who qualify can now schedule appointments to receive their first dose.
The vaccine will be available at the Provo office, as well as other offsite locations. It will not be available at the American Fork or Payson clinics until further notice, the county health department said.
"The vaccine will eventually be available through the Utah County Health Department for every Utah County resident 16 or 18 years old and older (dependent on vaccine availability)," the health department said in a statement on its website. "When that time comes, individuals and families will be able to sign up for an appointment time to receive the vaccine. It is crucial that as many people as possible receive this safe and effective vaccine."
Utah County offers vaccines as state ramps up
This comes as health officials say Utah has experienced a slow start to inoculating the state, with less than a quarter of 127,375 doses given to healthcare providers and other first-priority groups by the end of 2020. As of Saturday, the Utah Department of Health reports 46,374 total vaccines have been administered.
Vaccinations are free, with a possible administration fee billed to insurance companies. If someone is uninsured, that fee will be waived.
The timing is on par with the state's vaccine distribution plan, which determined non-hospital healthcare workers to be vaccinated near the end of December and throughout January. Utah County reported it follows the guidance from this plan.
"There is no sign-up list to bypass the state's guidelines and receive the vaccine early," the health department said. "Following the state's phased plan of priority groups, we will alert the public of who can receive the vaccine at which time. When the time comes for you and your family, you will be able to sign-up for a vaccination appointment online."