Utah is a leader in cloud seeding. Is it working?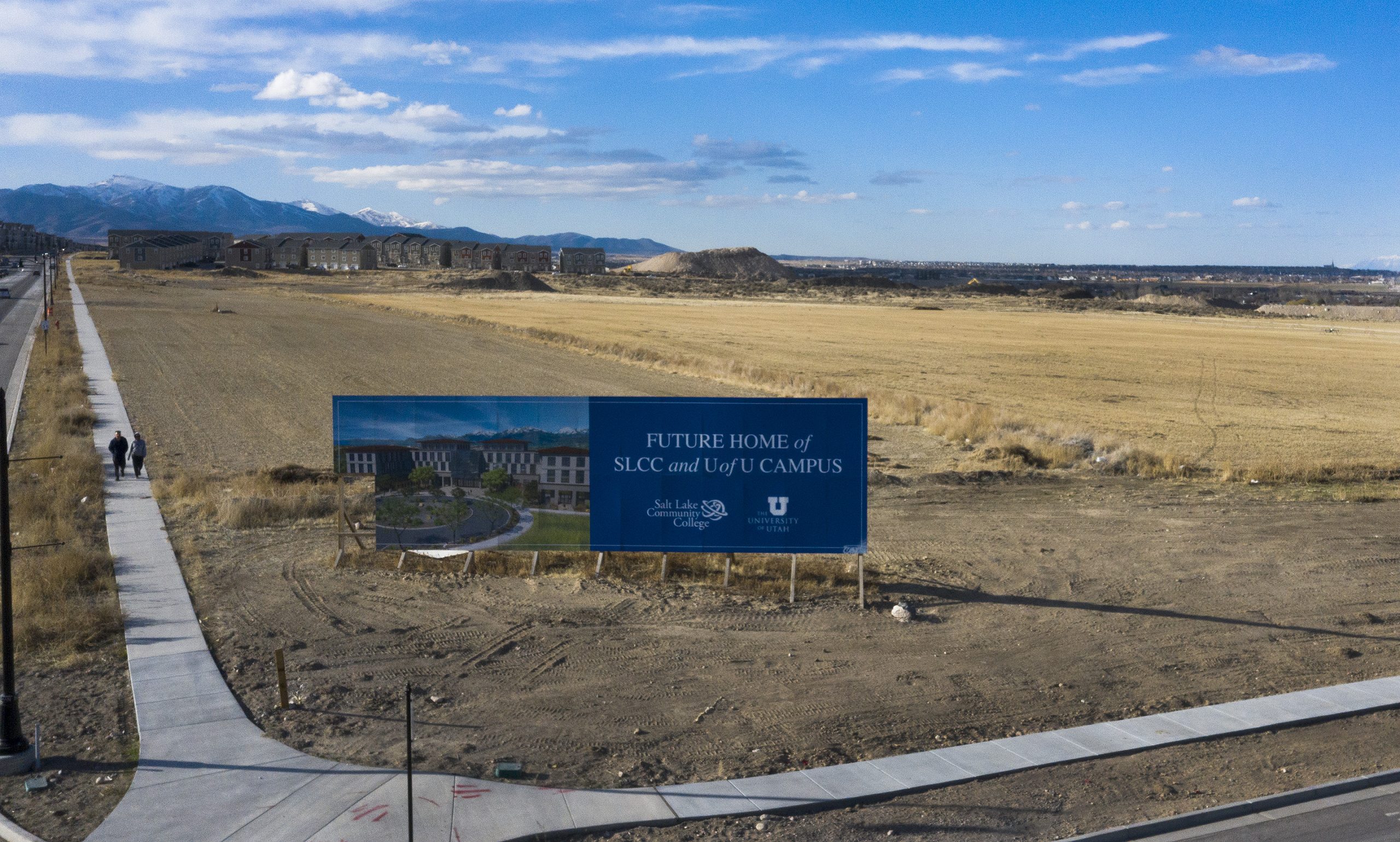 Utah – Utah's winter sports industry may claim the greatest snow on Earth, but for skiers and water watchers alike, there is hardly ever enough powder.
For nearly 50 years, the second-driest state in the nation has been giving natural winter storms an engineered boost to help deepen its snowpack through a program largely funded by state taxpayers, local governments and water conservancy districts. More recently, the states that rely on water from the lower Colorado River — California, Arizona and Nevada — have been paying for additional cloud seeding in Utah.
Thanks to the steady funding stream, Utah's program has developed into one of the most comprehensive weather modification efforts in the West, and, after decades of expansion, every major mountain range in the state now sees extensive cloud seeding.
But that doesn't mean aircraft are buzzing overhead, creating precipitation. Seeding — which in Utah is done mostly by stationary, propane-powered generators on the ground — is possible only under a narrow range of conditions, usually when snow is already in the forecast, explained Jake Serago, an engineer with the Utah Division of Water Resources.
Water particles hovering aloft as vapor in a cold-weather storm system need something to crystallize around to form snowflakes. In natural storms, each flake typically starts by bonding to a speck of dust or a bit of airborne salt.
"There is way more water in clouds than actually falls to the ground," Serago said. "And that's because there's a limit on the number of particles that the water can freeze to."
The goal of cloud seeding is to increase the number of particles in the storm and coax snow to fall in the mountains. According to the state's estimates, roughly 7% of the snowflakes that land on Utah's major mountain ranges any given winter freeze around tiny particles of silver iodide that are blasted into storm systems from more than 130 cloud seeding generators, mostly stationed along the western edge of the state's mountains.
Cloud seeding to increase water supply
The program's primary purpose is to up the amount of water in Utah's rivers, and supporters say it's one of the most cost-effective ways to boost runoff into the Colorado River Basin and the Great Salt Lake.
"I find it fascinating that we can give Mother Nature an assist and help augment the water supply," said Kim Wells, a spokesperson for the Utah Division of Water Resources. "Traditionally, with water management, you do things by building dams or reservoirs or pipelines. But cloud seeding is different because it increases the water in a low-cost, low-risk, nonstructural way. So that's a win for Utah — anything you can do to increase the water supply is a win."
The state and its local partners spent $523,700 on the program last winter, split evenly between the two. And nearly $200,000 in additional funding was provided by the Lower Basin states, which rely on runoff from the Rocky Mountains.
About 90% of Utah is currently experiencing extreme drought conditions, which prompted Gov. Spencer Cox to declare a state of emergency earlier this month. The problem could be even more dire without cloud seeding. In January — for the first time ever — water officials in the Upper Colorado River Basin states of Wyoming, Colorado, New Mexico and Utah initiated a drought contingency plan in an attempt to keep the level of Lake Powell from dropping so low that power generation would become impossible.
Three major components make up the drought plan, according to Andy Mueller, general manager of the Colorado River District, which is based in Glenwood Springs. The first sends more water from smaller reservoirs in the basin to Lake Powell, and the second involves potential plans to pay farmers to voluntarily stop irrigating during dry years.
The third initiative is increased cloud seeding, and Utah's program could be looked to as a model by neighboring states.
"Utah has a tremendously active cloud seeding program," Mueller said. "In Colorado, we're trying to grow our program and add to that ability."
How Utah's cloud seeding compares to other states
The Utah Division of Water Resources estimates the state's cloud seeding led to an 8% jump in overall snowpack last year, and an average of 7% in previous seasons since the program began in 1973. Federal researchers have reached similar conclusions about the effectiveness of seeding. But unlike Colorado and New Mexico, which could potentially expand cloud seeding as a drought response, Utah doesn't have as much room for growth because there are fewer gaps in its seeding program.
"The number of generators we have, and where they're sited," Serago said, "is basically giving us really good coverage."
Utah's cloud seeding program is contracted out to Sandy-based North American Weather Consultants, which was founded in the 1980s and bills itself as the world's longest standing private weather modification company.
The company keeps more than 100 people on contract throughout the state who operate the cloud seeding generators when conditions are right and to monitor the process. A remote generator was installed in the high Uinta Mountains this year, which can be turned on and off from a cell signal. Increasing the number of remotely operated generators would be one way the program could cut costs and improve its efficiency, according to Serago.
Garrett Cammans, the president of North American Weather Consultants, said that while there are a few small suitable areas that don't currently see cloud seeding — namely in parts of Beaver, Sevier, Davis and Utah counties — any major upper basin expansions would likely happen in New Mexico or Colorado.
"The coverage in Utah is definitely substantially better than in Colorado," Cammans said, "so we have fewer gaps and fewer areas that aren't benefiting from seeding than Colorado. But Colorado's program is also robust, and a lot of the state is covered.
"In New Mexico," he added, "there is a lot of room for expansion."
Vail Resorts, which has one of the longest-running programs in Colorado designed to bolster snowfall at its ski areas, ceased its cloud seeding efforts this winter due to costs associated with the COVID-19 pandemic. That decision led to a $300,000 cut in program funds, and left some water managers concerned about impacts on runoff this spring.