Utah man in prison for killing his brothers accused of assaulting inmate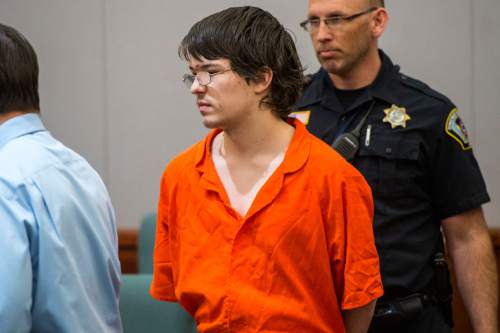 Utah – A Utah man who is serving time in prison for allegedly killing his brothers is facing a new criminal charge.
Aza Ray Vidinhar, 22, was charged in the Third District Court with assault by a prisoner, a third-degree felony, court documents state.
Vidinhar is accused of punching and kicking a fellow inmate during an altercation on Jan. 12.
According to charging documents, the inmate had been arguing with people and Vindinhar told him to come to his cell. When the inmate refused, Vidinhar reportedly became upset and hit the man's head against a wall.
Vidinhar was sentenced in 2015 to 15 years to life in prison for murdering his younger brothers.
Vidinhar, who was 15 at the time, was babysitting his brothers, ages four and 10, when they were stabbed and killed.
He was in the juvenile court system until he pleaded guilty to assaulting another boy. He was sentenced to up to five years in prison for the crime.
A judge ruled that the sentences must be served one after the other.