Utah reports fewer than 200 new COVID-19 cases and one more death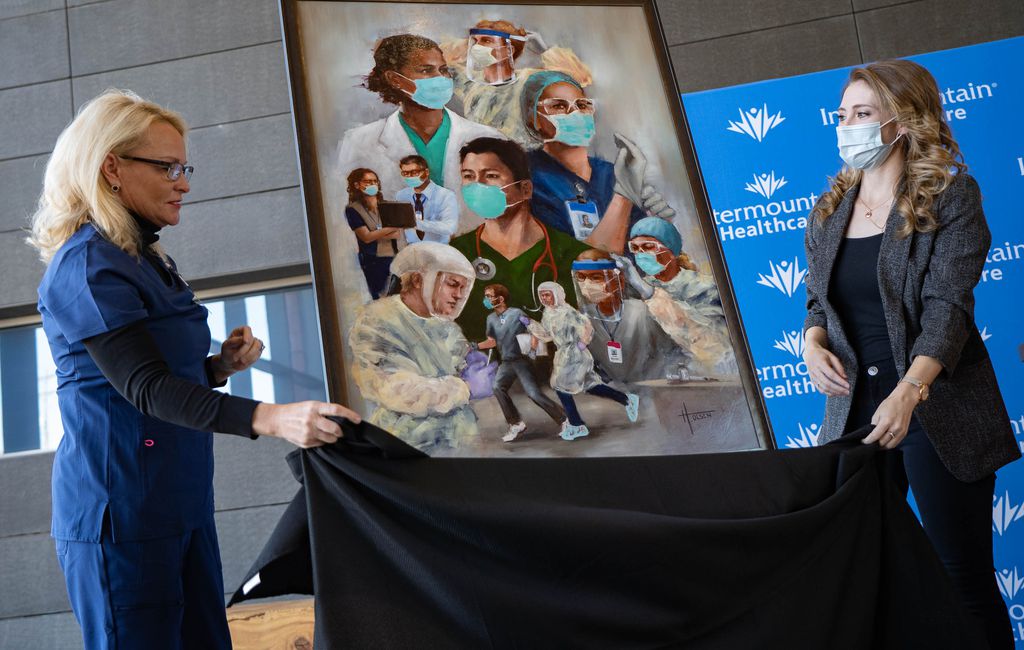 PROVO, Utah – After a typically slow Sunday, the Utah Department of Health reported 173 new cases of COVID-19 on Monday. Just 3,778 tests were administered.
That's the lowest number of new cases since there were 163 on March 21 — another Sunday.
More than 565,000 Utahns have been fully vaccinated against the coronavirus — roughly 17 percent of the state's population. And there was one more death attributed to COVID-19.
Vaccine doses administered in past day/total doses administered • 2,326 / 1,498,039.
Utahns fully vaccinated • 565,539.
Cases reported in past day • 173.
Deaths reported in past day • One: A woman in Utah County between the ages of 65 and 84.
Tests reported in past day • 2,111 people were tested for the first time. A total of 3,778 people were tested.
Hospitalizations reported in past day • 121. That's down eight from Sunday. Of those currently hospitalized, 47 are in intensive care units — two more than on Sunday.
Percentage of positive tests • Under the state's original method, the rate is 8.2%. That's higher than the seven-day average of 7.1%.
The state's new method counts all test results, including repeated tests of the same individual. Monday's rate was 4.65%, higher than the seven-day average of 3.5%.
Totals to date • 387,514 cases; 2,133 deaths; 15,625 hospitalizations; 2,413,193 people tested.
On Monday, a Utah artist unveiled her "thank you" to frontline health care workers who have battled COVID-19 — a large painting she donated to Intermountain Healthcare.
Heather Olsen, an artist in Riverton, said her painting, titled "Together We Can Do This," was a result of meeting doctors and nurses and admiring their sacrifices to save lives during the pandemic.
"You truly are heroes," Olsen told health care workers at an unveiling Monday at the Intermountain Transformation Center in Murray. "Every day you are changing lives and making a difference. You are making the world a better place."
The painting, a collage of 11 doctors and nurses in action, "is what I can do to say, 'Thank you,'" Olsen said. "It's been huge for me, almost healing in a way. [It] made me feel comforted that these people are out there and doing everything they can."
Prints of the painting will be distributed to Intermountain locations hospitals and facilities. And health care workers will be given an opportunity to get personal prints.
Olsen — inspired by her sister, who is a nurse — started painting images of health care workers about a year ago, as the pandemic began. Her first one showed a nurse, wrapped in personal protective gear, putting on her gloves. (That painting was part of a collection of coronavirus-inspired work by Utah artists, curated by The Salt Lake Tribune in April 2020.)
Though she gave the figure in that painting, and others in subsequent paintings, a generic face, Olsen said, "I had several nurses come up to me and say, 'You did me.'"
Elizabeth Hyde, an intensive care unit nurse at Intermountain, received one of those paintings from Olsen — who delivered it to her house at a point when Hyde said she was "exhausted, physically and emotionally."
"When she showed up at my door," Hyde said, "it gave me that boost and reassurance that I am a good nurse, and I can do this, and I can benefit the community with what I do every day."