William didn't want Meghan Markle to attend Diana statue unveiling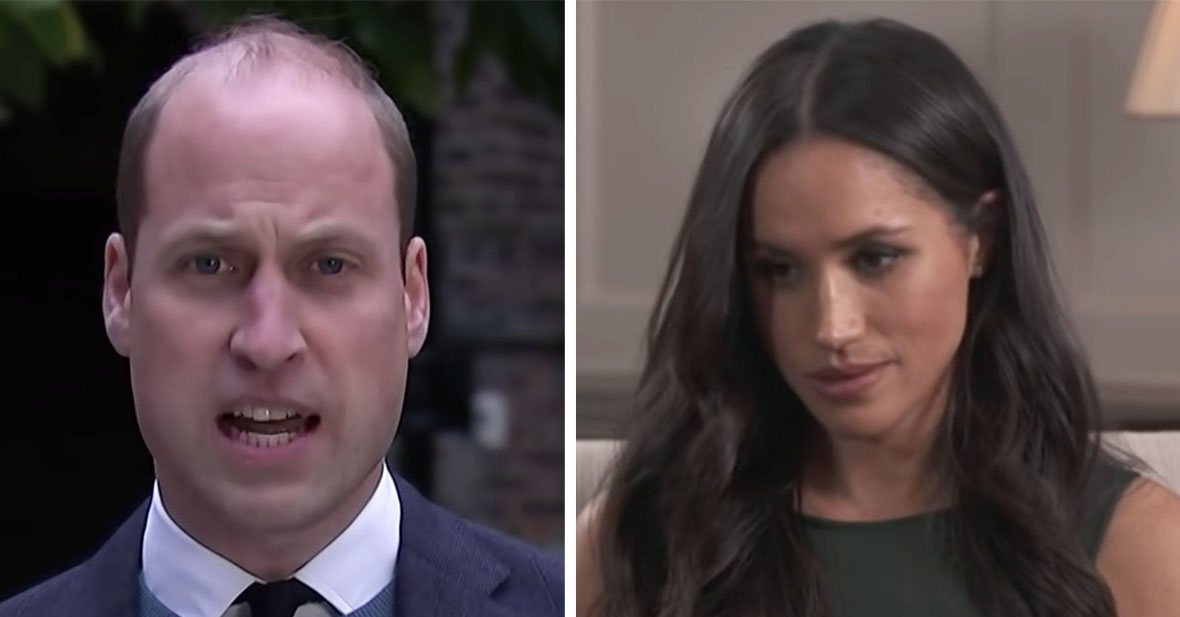 William and Harry appeared at the unveiling of a new statue of Princess Diana in the beginning of July.  It was a small, lovely ceremony for family, as they honored the late Princess' legacy. But at the same time, relations within the Firm made things a little bit more complicated. It wasn't clear if Harry would be attending the unveiling of his mother's statue. However, William made one thing clear. According to a royal expert, he didn't want Meghan Markle to attend.
Harry and William entered the Sunken Garden together. They greeted their aunts and uncle: their mother's siblings Lady Sarah McCorquodale, Lady Jane Fellowes and Earl Spencer. Side by side, they walked over to the statue before pulling away the cloth. The statue sure is wonderful, with Diana being cast in bronze. Beforehand, there was plenty of speculation about Harry and William's speeches during the ceremony. Experts thought they would hold separate speeches, but this didn't happen after all.
In fact, Harry and William didn't give any speech at all. Instead, the two brothers released joint statement released through Kensington Palace following the event. According to Daisy McAndrew, there were no plans for Harry to bring Meghan, Archie or newborn daughter Lilibet with him. But actually, it seemed like it wouldn't be acceptable for Meghan to even attend. At least not according to Prince William.
Leading royal expert Charlotte Griffith claimed that William put his foot down, standing up to Prince Harry and Meghan. He made it clear that he didn't want her to attend. "This decision and this whole thing was 50 percent William, she said. Diana is his mother too. He makes a point about that regularly behind closed doors.
"This was not the right time to bring Meghan in because there is so much tension between William and Meghan particularly." She added, "In another world, you can imagine Meghan really looking forward to this visit." "Her daughter's middle name is Diana and it's quite good for 'brand Markle.' But how could she actually face up to it after everything that has happened?"
William might not have wanted Meghan to attend the unveiling of Diana's statue. But at the same time, Meghan didn't even plan to go. The diary editor of Daily Mail, Richard Eden, said that Meghan was fully dedicated to take care of their newborn daughter Lilibet at home in the US. "They have a very young baby and it's just not practical for them to be flying over as a family," he said. "It's not a surprise because she wasn't expected to attend." He added, "The day was always very much about Diana and her sons. They are the ones making the speeches. Can you imagine Meghan coming over after everything that has passed?"