With upcoming closure of two SLC homeless encampments, some nearby have mixed feelings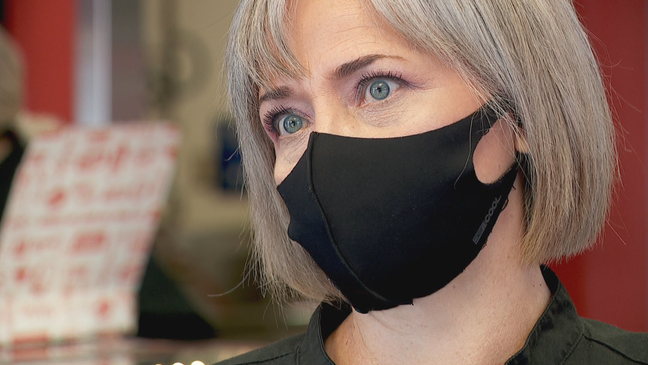 SALT LAKE CITY, Utah — If you go inside Ruby Snap in Salt Lake City, you can't miss Michelle Brockman.
The vivacious and friendly bakery manager serves up cookies all day long to a steady stream of customers who walk into the store at 770 South 300 West.
"Ruby Snap is the O.G. ofthe cookie business here in Salt Lake City," said Brockman during an interview Friday afternoon.
The cookie shop is right down the street from a large homeless encampment surrounding what is known as the city's Fleet block.
"It can tug at your heartstrings," Brockman said of the encampment. "It also can create fear."
Salt Lake City leaders say the encampment has grown too large and is unsafe. The city plans to close it in the coming weeks.
"I think I feel some relief, but then I think, what's going to happen to these people?" said Brockman.
2News posed that question to the city Thursday, asking if the problems at that encampment — and another one on Rio Grande Street which is also set to close — will just get pushed elsewhere.
Michelle Hoon, project and policy manager with the city's Homeless Engagement and Response Team, said the city is better equipped now to offer resources to the homeless than it has been in the past. She said resource fairs will be held in the next while to try to help those in the camps get into a more stable situation.
"The options that we have for resources are so much greater now," Hoon said, "and that does really help to pull people off of the street."
Still, there's no guarantee the people in those camps won't just end up camping somewhere else.
Dawn Davis, who lives right across the street from the Fleet block encampment, said the situation is "really hard," and she has mixed feelings about it.
On the one hand, she said, she feels unsafe at times.
One night, I had two girls that had actually camped out on my doorstep to spend the night," Davis said. "They had their sleeping bags out and everything."
On the other hand, Davis feels for those who need someplace to go.
"I wonder where are they going to go next," Davis said, "because pretty much they just keep getting shuffled around the city."
Back at Ruby Snap, Brockman is sympathetic to those camping nearby, but she also knows it's complicated.
"It is bigger than just pushing people away," she said. "But for me running a business, it gives me a sense of relief for my patrons and my customers coming through."