Food boxes, clothing sorted for Easter holiday by Salt Lake City Mission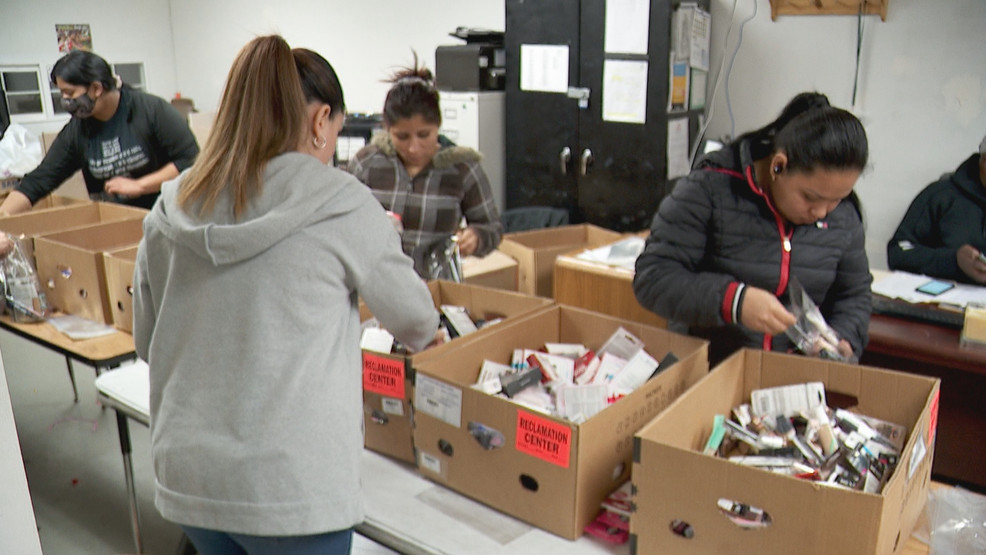 SALT LAKE CITY, Utah — The Salt Lake City Mission sponsored "Helping Saturday" that included putting together food boxes and sorting donated clothes for its upcoming Easter Food Box Giveaway.
"We are doing our best to help as many families as we can who are financially strapped this Easter," said Pastor Joe Vazquez, executive director of the mission.
The mission helped more than 157,000 people last year and anticipates 2021 will be similar with continued food insecurity from the COVID-19 pandemic.
Items collected at the four-hour event included:
Turkey / Hams
Mashed potatoes
Yams
Canned vegetables
Dinner rolls
Pumpkin pies
Gravy packets
Stuffing (in boxes)
Other non-perishable food items.
Donations are still being accepted and can be dropped off at 1151 S. Redwood Rd., Suite 106 in Salt Lake City. Monetary donations can be made online by clicking here.
EASTER 2021 FOOD BOX GIVEAWAY LOCATIONS
Casa de Dios Church
April 3, 10 a.m. to 1 p.m.
3077 S. Highway 89, Bountiful
Nations for Christ Church
April 3, 10 a.m. to 12 noon
295 E. 200 South, Clearfield
Renacer Church
April 3, 11 a.m.
2200 S. State Street, Salt Lake City
CCMS Church
April 3, 11 a.m.
1930 W. 2300 West, West Valley City
Vida Nuev Church
April 3, 2 p.m. to 7 p.m.
3007 S. West Temple, Salt Lake City
Shekina y Fuego Church
April 4, 11 a.m.
3855 S. 500 West, Salt Lake City