Woman Hospitalized After Ski Jump Crash On Mount Timpanogos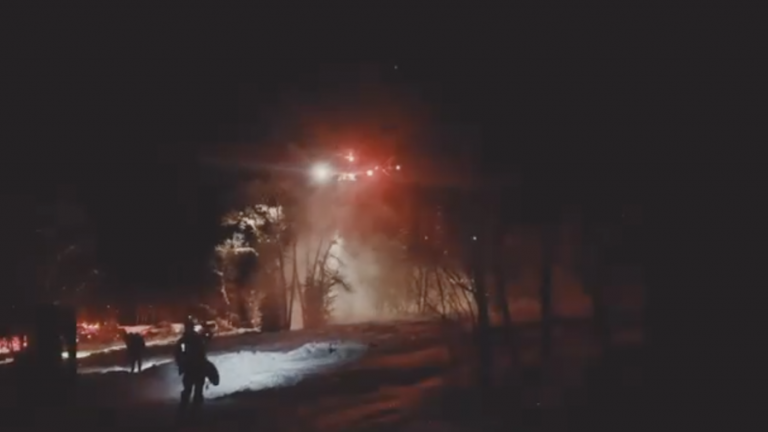 PROVO, Utah – A 19-year-old woman was hospitalized in the intensive care unit after she went off a ski jump she and her friends had constructed near Aspen Grove, according to Sgt. Spencer Cannon with the Utah County Sheriff's Office.
Cannon said dispatch received a 911 call around 5:30 p.m. Sunday, saying the woman had gone off the jump and had lower back and rib pain.
Search and rescue crews called for a medical helicopter to assist by hoisting the woman out of the location to a ground ambulance at the trailhead parking lot.But Cannon said crews evaluated the woman and determined her injuries were critical, and a transport by medical helicopter would be better.
The woman suffered three broken ribs and a punctured lung but officials expected her to survive after staying in the ICU for a couple of days.
Area Avalanche Danger
A warning from the Utah Avalanche Center said avalanche danger in the area was high or considerable.
"Additional new snow and recent strong southerly winds have overloaded the snowpack on many slopes at the mid and upper elevations," avalanche officials said. "Any natural or human-triggered avalanche can be 2-4′ deep, over a few hundred feet wide and likely unsurvivable."
Cannon said the incident occurred in the area where three men died in a 2003 avalanche that buried over a dozen people.
"This woman and her four friends had a shovel they used to build the ski jump, but they had no other backcountry safety equipment," Cannon said. "They had no avalanche beacons or probes. The group this injured woman was with had checked the avalanche forecast and decided to go anyway. While they were not caught in an avalanche, they were not well prepared for that possibility. If you do decide to venture into the backcountry during the winter, make sure you check the avalanche forecast before going and be prepared. Take avalanche beacons, avalanche probes and collapsible shovels."