20K Utahns Have Received First Dose Of Vaccine, 16 More Have Died From Virus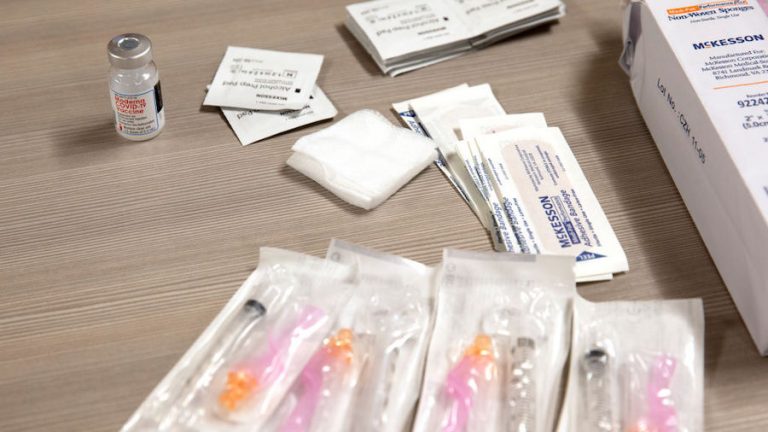 PROVO, Utah – An additional 2,736 Utahns have tested positive for COVID-19, according to Tuesday's report from the Utah Department of Health.
Another 16 have died as a result of the virus. To date, 1,235 residents have lost their lives to the coronavirus.
Vaccination efforts are continuing in Utah, with Tuesday marking the second day the inoculations have been made available to long-term care facility residents and workers.
So far, 20,417 people in Utah have received the first dose of the vaccine.
Doctors predicted a surge in cases after Thanksgiving if Utahns didn't adhere to social distancing guidelines. The spike didn't happen, which authorities said was evidence residents were taking proper precautions over the holiday.
Health officials are now watching to see if the situation will be similar following Christmas and the upcoming New Year's Eve holidays. Physicians have advised Utahns not to let their guards down and to continue following guidelines in order to prevent overwhelming hospital ICUs.
Currently, 506 people are hospitalized with confirmed cases of COVID-19
UDOH reported 1,705,452 Utahns have been tested for COVID-19 so far, which is an increase of 7,347 people tested from yesterday's numbers.
Of those, a total of 269,326 have tested positive for the virus. That's an increase of 2,736 cases from Monday's report.
The rolling seven-day average for positive tests is 2,035 per day. The rolling seven-day average for percent of positive laboratory tests is 24.7%.
There are currently 506 people hospitalized with confirmed cases of COVID-19, and 164 of those are in intensive care units. Another 42 people are hospitalized with suspected cases of COVID-19.
Utah's ICU beds are 79.7% occupied, and the ICU beds in the referral centers are 82.4% occupied.
Referral Centers are the 16 hospitals in Utah with the capability to provide the best care for patients with COVID-19. Because most patients are transferred to these facilities, their utilization is the best reflection of the true hospital capacity in Utah when looking at ICU beds.
UDOH reported another 16 of Utah's residents have lost their lives to COVID-19. The pandemic death toll in the state is now 1,235.
The following individuals' deaths were reported Tuesday:
Female, between 65-84, Weber County resident, long-term care facility resident
Male, older than 85, Utah County resident, long-term care facility resident
Female, between 45-64, Box Elder County resident, hospitalized at time of death
Male, between 45-64, Uintah County resident, hospitalized at time of death
Female, between 25-44, Salt Lake County resident, hospitalized at time of death
Female, between 45-64, Salt Lake County resident, hospitalized at time of death
Male, between 65-84, Salt Lake County resident, hospitalized at time of death
Male, older than 85, Cache County resident, hospitalized at time of death
Male, between 65-84, Salt Lake County resident, hospitalized at time of death
Female, between 65-84, Utah County resident, hospitalized at time of death
Male, older than 85, Davis County resident, long-term care facility resident
Male, between 45-64, Washington County resident, hospitalized at time of death
Male, between 65-84, Salt Lake County resident, hospitalized at time of death
Male, between 65-84, Utah County resident, hospitalized at time of death
Male, between 65-84, Washington County resident, hospitalized at time of death
Male, between 65-84, Kane County resident, hospitalized at time of death