BioFire's COVID-19 test first in U.S. to get full FDA clearance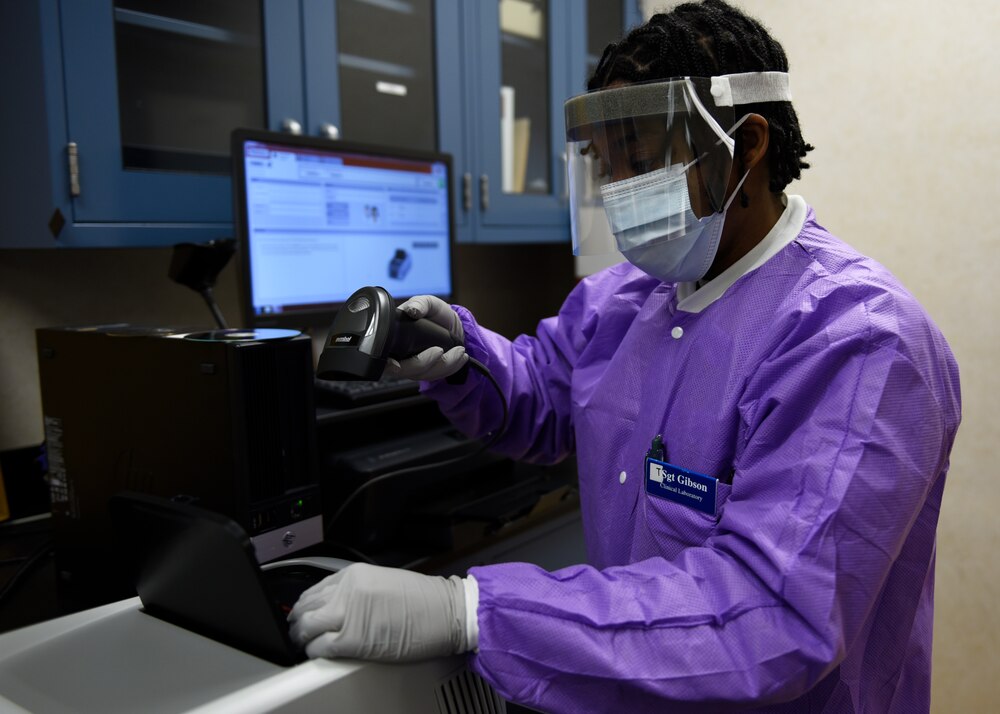 PROVO, Utah – BioFire Diagnostics, a Salt Lake City-based clinical biological diagnostics firm, has become the first company to receive full de novo clearance by the U.S. Food and Drug Administration for a COVID-19 test. BioFire's Respiratory Panel 2.1 is the first SARS-CoV-2 diagnostic to transition from an Emergency Use Authorization (EUA) status and be permitted to be marketed beyond the public health emergency. All other tests currently being conducted in the U.S. are done under EUA status which ends when the current public health emergency ends. All test developers will need to get their diagnostics authorized in order to support post-pandemic use. The term "de novo" indicates a new process receiving FDA approval.
The BioFire FilmArray RP2.1 detects 22 different viruses and bacteria associated with respiratory tract infections, including SARS-CoV-2, from a single nasopharyngeal swab. It yields results in 45 minutes with two minutes of hands-on time and can be run on the firm's fully automated FilmArray 2.0 as well as the higher-throughput BioFire Torch systems. The test was originally authorized under the emergency use pathway in May 2020. Prior to that, the firm obtained EUA for a singleplex SARS-CoV-2 test it developed for the FilmArray system.
FDA Acting Commissioner Dr. Janet Woodcock said the BioFire authorization will help pave the way for additional full authorizations of critical COVID-19 diagnostic tests.
"Today's action is a great demonstration of the FDA's work to protect the public health in emergency response situations and beyond," Woodcock said in a statement. "We ensured there were tests made available quickly under Emergency Use Authorization and we continue to work with diagnostic manufacturers to take the next step of ensuring products are FDA reviewed for safety and effectiveness and authorized for marketing under our traditional premarket authorities."
"While this is the first marketing authorization for a diagnostic test using a traditional premarket review process, we do not expect this to be the last and look forward to working with developers of medical products to move their products through our traditional review pathways," Woodcock said.
BioFire's parent company, France-based tech giant BioMeriéux, also markets the RP 2.1-EZ Panel that identifies 19 pathogens including SARS-CoV-2 in point of care and near-patient settings.
In its statement, FDA noted that the de novo clearance was based in part on a review of data from a clinical study of more than 500 samples as well as other analytical studies, "which demonstrated a reasonable assurance that the BioFire RP2.1 was safe and effective at identification and differentiation of various respiratory viral and bacterial pathogens."
As part of the transition to de novo clearance, the EUA status for the BioFire test has been revoked. The FDA noted, however, that the EUA revocation and de novo authorization do not impact the availability of other tests under EUA. FDA also said that, along with this de novo authorization, the agency is establishing special controls that define the requirements related to labeling and performance testing.
"When met, the special controls, in combination with general controls, provide a reasonable assurance of safety and effectiveness for tests of this type," the FDA release said.
BioFire started as Idaho Technology and moved to Salt Lake City in 1999 to be closer the University of Utah's talent pool and research assets. The company was acquired by BioMérieux in 2014 and built a $100 million facility in the UofU's Research Park which opened in 2017. BioFire has approximately 1,500 employees.