Stay safe, avoid COVID-19 risk on spring break, doctor advises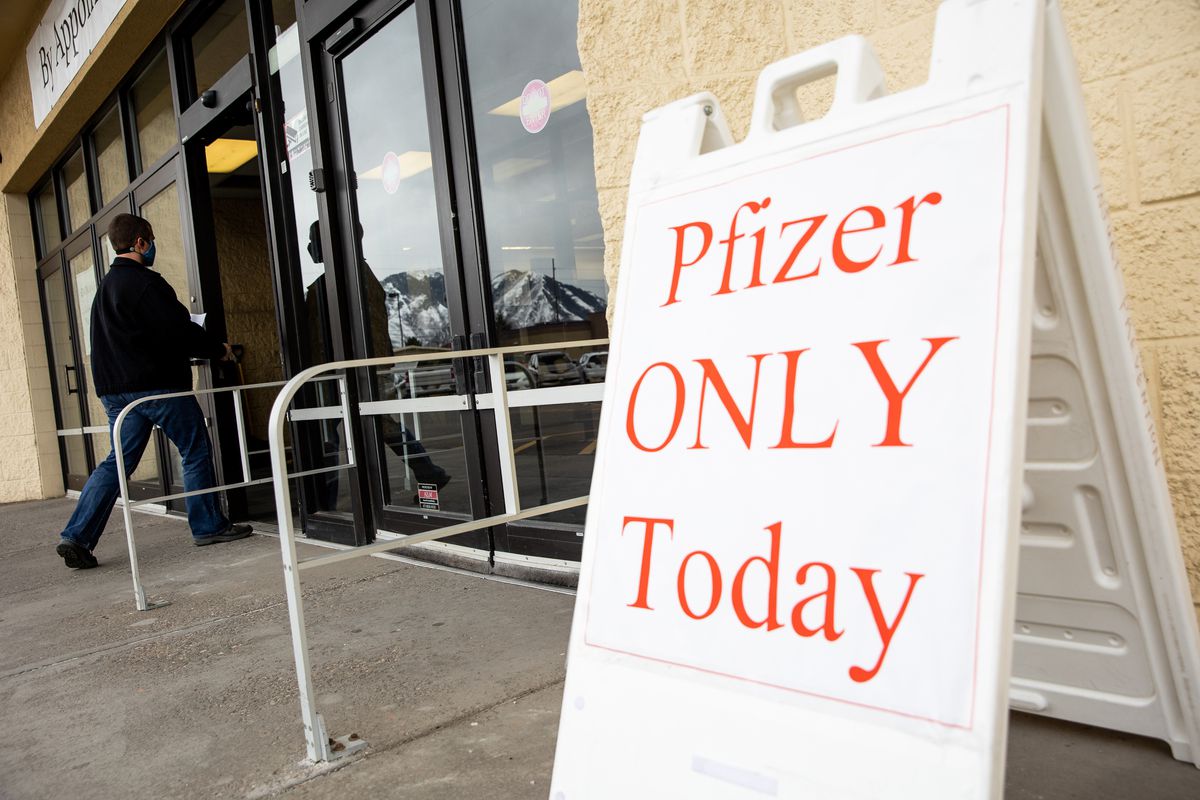 SALT LAKE CITY — Ready to celebrate spring break? Many activities remain risky, a top doctor at the region's largest healthcare provider warned, even with Utahns as young as 16 years old now able to get vaccinated against COVID-19.
"I think it's really important that as you go on spring break, just keep in mind the things you can still keep doing to stay safe," Dr. Mark Briesacher, Intermountain Healthcare Physician Executive, told reporters during a virtual news conference Friday.
He suggested camping and advised staying in small groups — pretty much the opposite of what happened last weekend in Miami Beach when authorities imposed a curfew and declared a state of emergency after a huge crowd of maskless spring break partiers jammed city streets.
"We all saw the pictures from the beaches in Florida and I know we're not going to be like that." the pediatrician said. But Utah did see a spike in cases, hospitalizations and deaths after the December holidays, so Briesacher said health authorities are waiting to see what happens here with spring break.
"There is some risk there," he said. "Let's just keep working on staying safe."
Florida lifted coronavirus restrictions last fall, something Texas and other states are now doing despite warnings from Biden administration officials that it's too soon to let up on mask mandates and other public health measures until more Americans are vaccinated.
In Utah, a new law signed by Gov. Spencer Cox lifts the statewide mask mandate April 10, and other restrictions once 1.63 million first doses of vaccine have been received from the federal government, enough for 70% of the population, as long as case counts and hospitalizations rates stay low.
Briesacher said vigilance continues to be key in battling the spread of COVID-19, adding that Utahns still have a "personal mandate" to continue wearing masks, keeping their distance from others and repeatedly washing their hands as part of living with the deadly virus long term.
He said "any change creates risk" when it comes to a pandemic, and the coming end to coronavirus restrictions in the state are no exception. "Is there risk? Yes. Are we going to be watching everything very carefully? Yes," Briesacher said.
But he said both public and private health care officials are committed to closely monitoring the impact.
Saturday, the Utah Department of Health reported 460 new COVID-19 cases and 10 additional deaths in the state, including six that occurred before March 1. Since the pandemic began more than a year ago, there have been 384,173 positive cases in Utah.
A total of 1,289,691 vaccine doses have now been administered in Utah, a daily increase of 27,583. Utah opened up vaccinations to all residents 16 and older last Wednesday and the governor, who at 45 wasn't previously eligible, got his shot on Thursday.
The rolling seven-day average for positive tests is 419 per day. There have been nearly 2.4 million people tested for the virus in Utah, and just under 4.2 million tests conducted. Since Friday, another 6,048 people took 14,289 COVID-19 tests in the state.
That puts the rolling seven-day average for percent positivity of tests at 3.7% when all results are included in the calculation, the method the state used to help determine county transmission levels. The rolling seven-day average when the results of multiple tests by an individual in the past 90 days are included is 7.4%.
Currently, there are 137 people hospitalized with COVID-19 in Utah, bringing the total number of hospitalizations in the state to 15,441. Utah's death toll is 2,101 with the latest loss of lives. The 10 deaths reported Saturday are:
— A Davis County man, between 45-64, hospitalized at time of death
— A Davis County woman, older than 85, long-term care facility resident
— A Weber County woman, between 45-64, hospitalized at time of death
— A Salt Lake County man, older than 85, long-term care facility resident
— A Salt Lake County woman, older than 85, long-term care facility resident
— A Beaver County man, between 45-64, hospitalized at time of death
— A Washington County man, between 65-84, not hospitalized at time of death
— A Utah County woman, older than 85, not hospitalized at time of death
— A Utah County woman, older than 85, long-term care facility resident
— A Salt Lake County man, between 45-64, hospitalized at time of death