Blake Moore sworn-in as Utah's 1st District representative, replaces Rob Bishop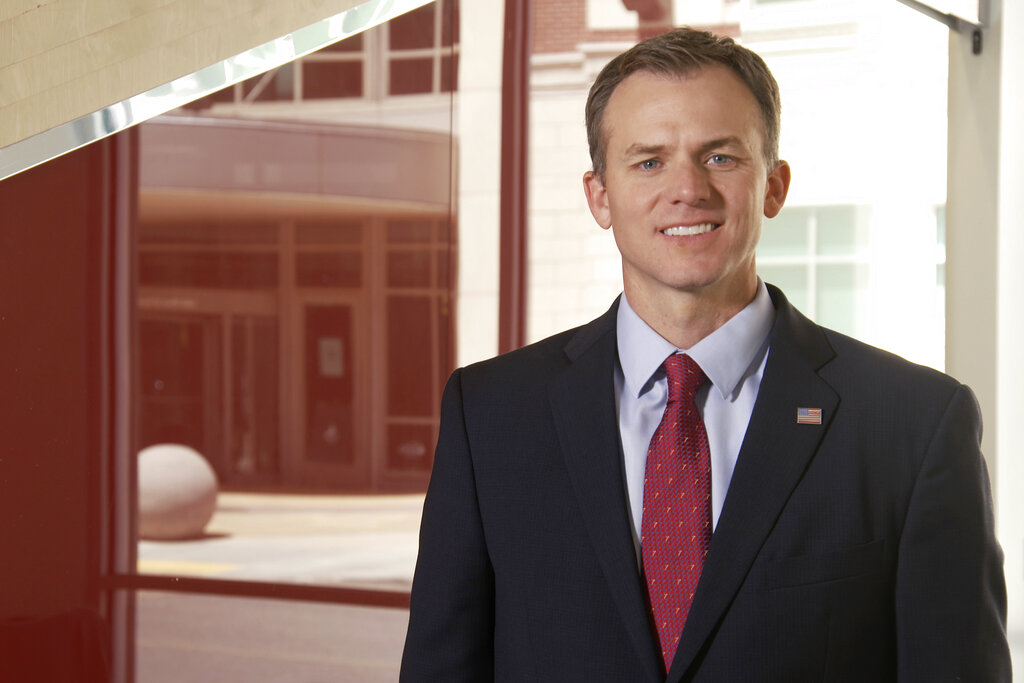 UTAH –  Northern Utah has a new U.S. representative, the first new congressman for the area since 2003.
Blake Moore was sworn in to the post on Sunday, taking over from Rob Bishop, who retires after nine terms. He becomes only the third 1st District representative since 1981 when Jim Hansen, Bishop's predecessor, took office.
"It's a very exciting week. It's been an exciting year," Moore, an Ogden native now living in Salt Lake City, said by phone on Monday from Washington, D.C. He had been working as a management consultant for Cicero Group, a Utah consulting firm, before he won the post in voting last November, his first bid for public office.
On Wednesday, Congress faces one of its first big tasks of the new year, formally counting the Electoral College balloting in the U.S. presidential contest. Usually a perfunctory activity, it's become fraught with controversy this go-round stemming from some Republican lawmakers' plans to object to the results from some states based on widely discounted charges of fraud. Democrat Joe Biden defeated President Donald Trump, a Republican, in the presidential balloting, and Biden is expected to come out on top on Wednesday.
Moore, a Republican, said he's comfortable with how the presidential ballot-counting process unfolded in Utah. But he's reserving judgement about the totals coming from other states and will wait until Wednesday's proceedings to pinpoint his position.
"We do not plan to object to Utah's Electoral College," said Moore. He received a thorough briefing on the vote-counting process in Utah from Weber County Clerk-Auditor Ricky Hatch and is comfortable how the process here unfolded. Trump easily won Utah.
But he has yet to take a position on the voting totals from other states. "Very comfortable with Utah's process. As others choose to object to other states, I will hear out the evidence and make a decision accordingly," Moore said.
Beyond the presidential vote count, the priorities for the new Congress have yet to be decided. With the flurry of congressional activity leading up to Sunday, the formal start of the 117th Congress, two key issues facing lawmakers are already resolved. Lawmakers passed the COVID-19 economic relief measure last month and, in one of the 116th Congress' final acts, approved the National Defense Authorization Act, overriding Trump's veto of the defense spending measure.
Accordingly, Moore said, "there's nothing particularly large on the docket."
Indeed, Moore said his focus up to now has been putting together a congressional staff, and he's happy with the team he's pulled together. His chief of staff is Rachel Wagley, who was working for U.S. Rep. Ann Wagner of Missouri, while Chase Christiansen, who aided Moore on his campaign, is his deputy chief of staff.
"We have an excellent team. We're going to be hyperfocused on constituent service," said Moore, who worked in the U.S. foreign service in Southeast Asia before returning to Utah and taking the consulting post with Cicero Group. Getting information out to the public about the COVID-19 economic relief package and its various provisions will be a particular focus.
Another big priority right now is making the case for House committee assignments. Moore's preferred assignments would be on the Armed Forces, Natural Resources, Budget, Judiciary or Foreign Affairs committees.
His committee assignments "will dictate a lot of what our initial focus will be," Moore said. Likewise, committee assignments for the rest of the House members, to be completed by the end of January, will serve as the starting point for Congress to dive into other issues, other priorities.
Moore's wife, Jane, and one of the couple's three sons, Max, accompanied him to swearing-in ceremonies. The official swearing-in occurred on the House floor while a smaller, ceremonial swearing-in was held in the office of Rep. Kevin McCarthy, a California Republican and the House minority leader.
"I look forward to championing aspirational, inclusive and pro-growth ideals, and I will bring the 1st District's values of family, community and sacrificial service to the U.S. House of Representatives," Moore said in a statement after Sunday's ceremonies.
The 1st District, which leans heavily Republican, covers Weber County, northern Davis County and eight other northern and northeastern Utah counties.