Some Utah roads slick Tuesday morning as fast-moving storm passes through state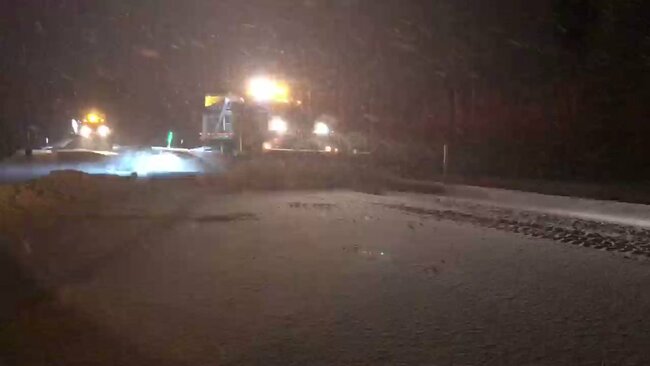 UTAH – A fast-moving cold front is making its way across northern Utah Tuesday morning, and drivers are urged to use caution as some roadways are receiving rain or snow.
According to the Utah Department of Transportation, there will be brief periods of snowfall on valley roads along the Wasatch Front in areas north of Point of the Mountain and in southern Utah County near Spanish Fork and Payson. The storm is expected to clear out by noon.
"Best chance of road snow north of Salt Lake will likely be early morning before most of the morning commute while, Salt Lake and south will see some road snow impacts during the commute. Valley snow showers will come to an end by late morning. Northern mountain routes will see snow showers beginning after midnight and lasting through noon tomorrow. Expect road snow impacts for most canyons north of Spanish Fork Canyon, primarily in the morning," a road weather alert on UDOT's website says.
The National Weather Service reports a burst of heavy snow and wind gusts will result in winter conditions, especially along mountain routes.
UDOT reports there is a layer of snow on the roads in both of the Cottonwood canyons and snowplows have already made a few passes. Drivers are required to use snow tires, tire chains, snow socks or studded tires to travel in the canyons.