Why is President Donald Trump 'angry' at Utah GOP Sen. Mike Lee?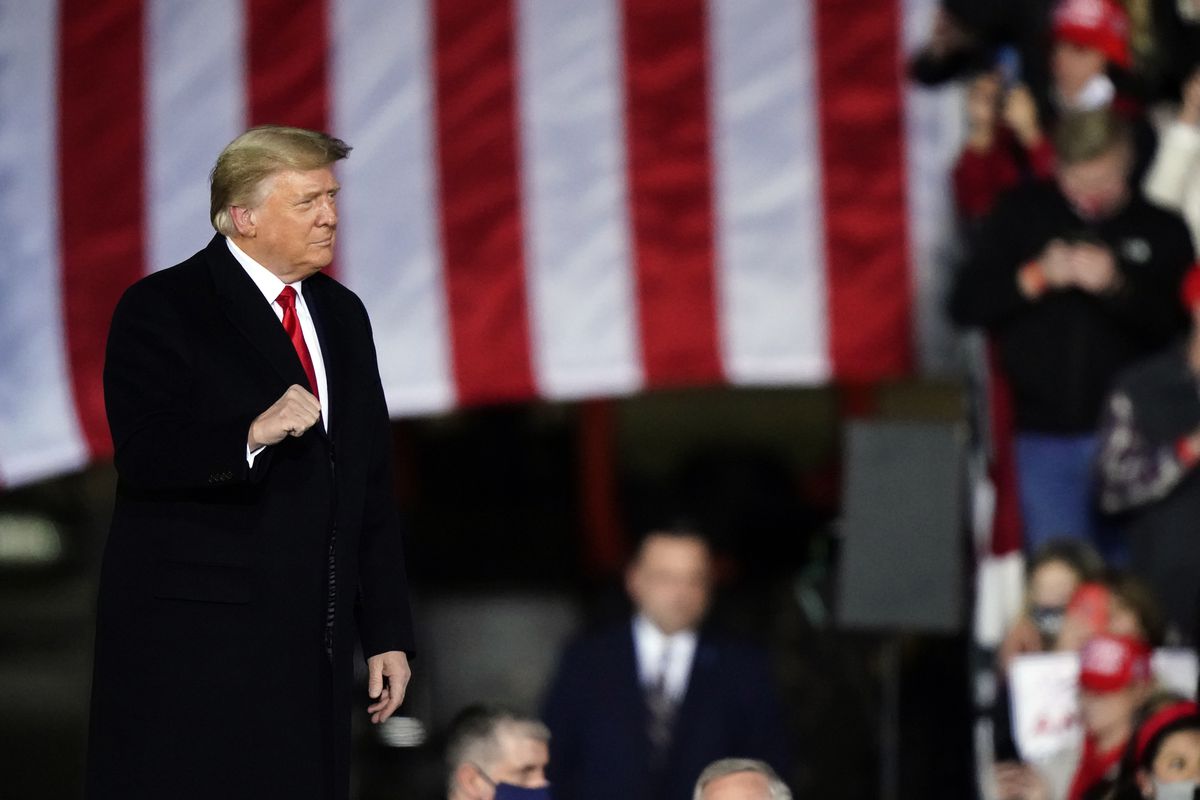 UTAH – Making an argument for states' rights, Utah Republican Rep. John Curtis plans to vote to certify the presidential election Wednesday.
Meantime, President Donald Trump says he's mad at Sen. Mike Lee, R-Utah, who apparently isn't on board with the president's likely futile effort to overturn the outcome.
In a statement Tuesday, Curtis said, "The Constitution grants Congress the specific authority to count electoral votes, not debate the merits of each state's election laws or the validity of the electors they choose to send — to do so would be to federalize the election process, taking fundamental rights away from states."
Curtis said he has consistently opposed when Democrats have made such attempts and that he will not use one standard for the GOP and a different one for the other.
"Therefore, I plan to respect each state's decision, certify the election, and continue to work with my colleagues on solutions for Utahns," he said.
More than 100 Republican House members, including Utah Reps. Chris Stewart and Burgess Owens, and a dozen senators plan to object to the certification of Electoral College votes in several swing states that Trump lost.
Lee has not specifically expressed his intentions, but Trump said at a rally Monday for the GOP Senate candidates in Georgia that he's not happy with Utah's senior senator.
"Mike Lee is here, too. But I'm a little angry at him today," Trump said. "Where's Mike Lee? I'm a little angry at you today, but that's all right."
Lee shared a Sunday statement from Rep. Chip Roy, R-Texas, with Senate colleagues that reads in part, "With respect to presidential elections, there is no authority for Congress to make value judgments in the abstract regarding any state's election laws or the manner in which they have been implemented."
Roy's statement said Congress does not have discretion to disqualify electors based on its own finding that fraud occurred in that state's election. Congress' only job, he wrote, is to count the electoral votes that the states have cast.
Lee has been raising money for Republican Sen. Kelly Loeffler and David Perdue in the Georgia runoff election. Voters in Georgia are at the polls Tuesday to decide who controls the Senate.
Loeffler issued a statement Tuesday saying she intends to object to the certification of President-elect Joe Biden's victory. Perdue, who will not be able to vote because his term expired Sunday, also supports the objection.
Despite Trump's claims of widespread voter fraud, state officials have repeatedly said there is no evidence of fraud or other problems that would change the outcome. The states have certified their results as fair and valid. Of the more than 50 lawsuits the president and his allies have filed challenging election results, nearly all have been dismissed or dropped. Trump also lost twice at the U.S. Supreme Court.
Trump falsely claims that Vice President Mike Pence, who will oversee the counting of electoral votes Wednesday, has the power to reject states' electors.
"The Vice President has the power to reject fraudulently chosen electors," he tweeted Tuesday.
But Roy said the Constitution is clear that states choose electors, Congress does not.
"We must respect the states' authority here. Though doing so may frustrate our immediate political objectives, we have sworn an oath to promote the Constitution above our policy goals. We must count the electoral votes submitted by the states," he said.
In October, Trump had high praise for Lee at a campaign rally in Arizona that the senator attended.
"He's a smart one, he's a good one, he's a respected one," the president said in introducing Lee to the crowd.
It was during that rally that Lee asked his "Mormon friends" to think of Trump as "Captain Moroni," a revered Book of Mormon military commander who inspired soldiers to fight for freedom and their religion.
The centrist United Utah Party delivered a petition to Lee's office Tuesday calling on the senator to vote to certify the election.
"I'm very disappointed in Reps. Stewart and Owens, who have decided to put party before country as they back an attempt to disenfranchise over 80 million voters. But I'm heartened by the possibility that Sen. Lee will join Sen. Romney in doing the right thing," said Jim Bennett, party vice chairman.
Sen. Mitt Romney, R-Utah, has been an outspoken critic of efforts to overturn the election.
Curtis' new statement Tuesday was more definitive than previous ones he has made on the presidential electoral process.
Earlier, he said he has studied his role and it is clear that he has a duty to speak on behalf of the election process in Utah and listen to any objections raised by other lawmakers concerning their states.
Curtis said it has become an issue of federalism for him and the founders made it clear that states have the power, not Congress, to handle the Electoral College.
"Imagine if Congress was making the final decision overriding the will of the states. That's a place I don't want to be," he said on KSL Newsradio's "Live Mic."
Curtis said he has seen no evidence of wrongdoing in Utah and has no plans to object to the state's Electoral College certificates.
"In fact, as I have watched the election process in Utah, I see within it a model for other states across the country," he said.
Curtis also reiterated that he has faith in the U.S. election system and those who work to ensure elections are secure.
"That's not to say there isn't work to do. Americans deserve an election process that leaves no question of integrity and I am committed to supporting our state leaders and working with my colleagues to ensure election security, without further federalizing our elections," he said.