BYU Basketball Schedule For Final Month Of 2021 Regular Season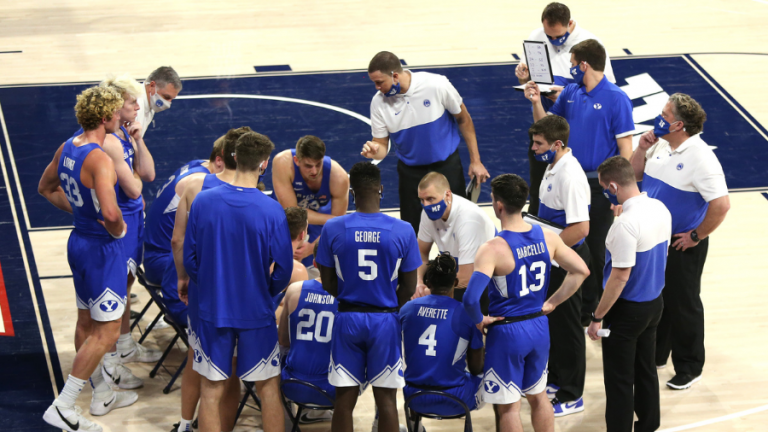 PROVO, Utah – With all the schedule changes, here's a quick look at what's left on the 2021 BYU basketball schedule.
BYU's games against San Diego have been canceled this season as the Toreros are on a 14-day pause due to COVID-19 protocols.
Remaining BYU Basketball Schedule for 2021 season
BYU arrived in Portland on Wednesday. The Cougars gear up for a Pilots team that has won only seven conference games under head coach Terry Porter and is currently winless this season in the league. Portland is in the bottom 50 of the NET rankings. BYU hasn't lost a game against Portland in five years.