BYU Basketball Signee Caleb Lohner Cuts Locks, Shows Off New Haircut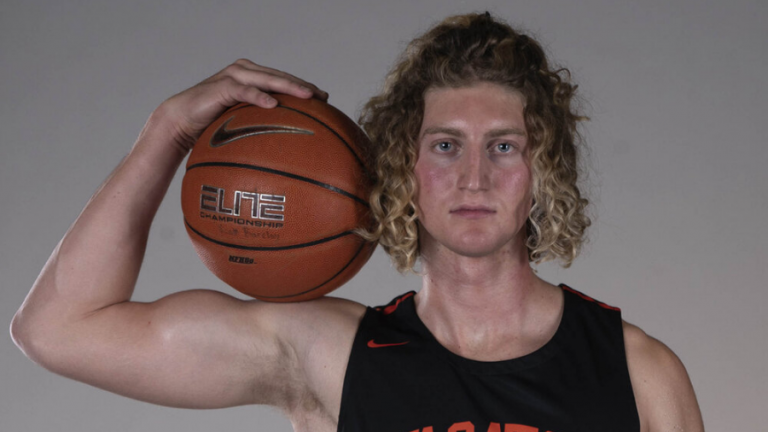 PROVO, Utah – Caleb Lohner announcing he was signing with BYU was another big addition to the Cougars 2020 recruiting class. After his Friday night announcement, BYU fans were excited about the potential impact the talented freshman could have this season. But they also wanted to know what was going to happen to his signature golden hair.
Lohner's hairstyle featuring long blonde curly locks was not going to work with BYU's Dress and Grooming standards within the school's Honor Code.
So Lohner showed off the new hairstyle via his personal social media.
The Honor Code states hairstyles for men should be "clean and neat." I won't claim to be a hairstylist as a man who had a buzz cut till I met my now wife nine years ago. But Lohner's new look definitely passes the clean and neat criteria based on my eye test.
Regardless of Lohner's hairstyle, BYU head coach Mark Pope and his staff are probably just thrilled to have Caleb part of their program after he was released from his NLI with the University of Utah.
Last season, Lohner a three-star recruit by 247Sports, averaged 14.5 points, 5.8 rebounds, 1.7 assists, and 1.3 steals during his senior year at Wasatch Academy.
Prior to playing at Wasatch Academy here in Utah, Lohner prepped at Flower Mound High School in Texas where he gained a cult following in basketball recruiting circles for his pure shooting form.
Lohner will be part of BYU's roster for the upcoming 2020-21 season and Pope gave high praise to the promising newcomer, "Caleb Lohner is an incredibly talented young player with a ready-made college body, a deadly stroke and an intense competitiveness that will be a hallmark of his BYU career."