BYU basketball's reloaded roster for 2020-21 is built on transfers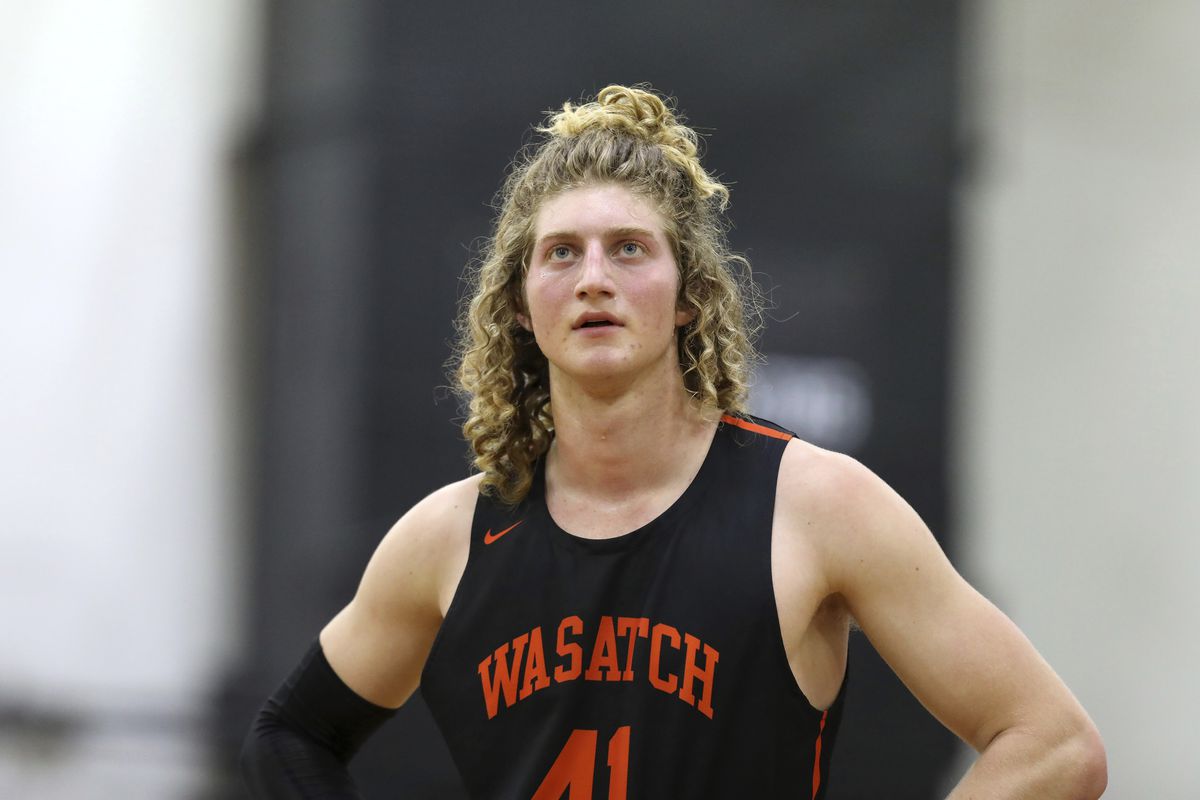 PROVO, Utah — Led by seven seniors, including a few of the top players in school history, BYU posted a 24-8 record and earned a No. 18 final national ranking in coach Mark Pope's debut season at the helm.
Entering his second campaign, Pope and his staff have reloaded.
With two more additions over the weekend, it appears that the BYU roster is complete going into the 2020-21 season.
Pope announced last Friday the signing of 6-foot-8 forward Caleb Lohner, who originally signed with Utah in November. On Saturday, Westminster guard Brandon Warr announced that he'll also join the Cougars next season.
One aspect about this roster that stands out is the bevy of transfers that have landed at BYU.
The 2020-21 roster features the following players who have transferred from other schools: Alex Barcello (Arizona); Brandon Averette (Utah Valley University); Matt Haarms (Purdue); Gideon George (New Mexico Junior College); Spencer Johnson (Salt Lake Community College); Richard Harward (UVU); Wyatt Lowell (UVU); and Jesse Wade (Gonzaga). Averette and Haarms are both grad transfers.
Meanwhile, Trevin Knell originally signed with Cal before committing to BYU.
The coaching staff has been aggressive when it comes to recruiting players in the transfer portal.
"You look at our roster, with the missionaries we'll have coming back over the next couple of years, it's important to have a one-year or two-year guy just with the continuity we have coming back," assistant coach Chris Burgess told the Deseret News last spring. "We like to stay old. It's a formula that's worked for us — recruit old, stay old. Fortunately, with missionaries, they're already old when they get back. BYU has that already built in.
"We're talking to a lot of players. We're always reaching out. A lot of universities are doing that. It doesn't mean that we're chasing all of those players hard. But we're doing our homework. We're trying to see if they're a fit," Burgess added. "There are some guys that we've missed on and there are some guys that have committed to us and we've said no, it's not the right fit. We're chasing guys hard."
Returning for the Cougars are forwards Gavin Baxter and Kolby Lee as well as guard Connor Harding. Newcomer guard Hunter Erickson, who signed with BYU in 2018, is a returned missionary from Timpview High.
Walk-ons Cameron Pearson and Townsend Tripple are also expected to be on next season's roster.
During the past several months, BYU has also signed Dallin Hall (Fremont High), Richie Saunders (Wasatch Academy) and Tanner Toolson (Evergreen High). They are all planning to serve missions for The Church of Jesus Christ of Latter-day Saints before enrolling.
Lohner, a Dallas native, averaged 14.3 points and 5.8 rebounds per game and helped lead Wasatch Academy to a 27-2 record last season.
"Caleb Lohner is an incredibly talented young player with a ready-made college body, a deadly stroke and an intense competitiveness that will be a hallmark of his BYU career," Pope said. "He is going to bring a unique persona and swagger to Provo that will endear him to Cougar fans. Caleb has lofty aspirations for his basketball career and a steely determination that will help him reach those goals with his teammates here at BYU."
Warr, a 6-5 guard who will be a walk-on at BYU, was a three-year starter at Westminster. Last season, he averaged 15.3 points and 8.9 rebounds for the Griffins. He'll sit out this season as per NCAA transfer rules and will have one season of eligibility remaining.
BYU projected 2020-21 basketball roster
Name Class Pos. Ht. Previous school
Brandon Averette Sr. G 5-11 Utah Valley University
Alex Barcello Sr. G 6-2 Arizona
Gavin Baxter Jr. G 6-9 Timpview High
Hunter Erickson Fr. G 6-3 Timpview High
Gideon George Jr. F 6-7 New Mexico JC
Matt Haarms Sr. C 7-3 Purdue
Connor Harding Jr. G 6-6 Highland High (Idaho)
Richard Harward So. F 6-11 Utah Valley University
Spencer Johnson Jr. G 6-5 Salt Lake CC
Trevin Knell So. G 6-5 Woods Cross High
Caleb Lohner Fr. F 6-8 Wasatch Academy
Wyatt Lowell So. F 6-10 Utah Valley University
Cameron Pearson So. G 6-0 Chatfield High (Colorado)
Townsend Tripple Fr. F 6-8 Rocky Mountain High (Idaho)
Jesse Wade So. G 6-1 Gonzaga
Brandon Warr Sr. G 6-5 Westminster College