BYU Dishes Out 'Y Awards' Recognizing Best Teams, Athletes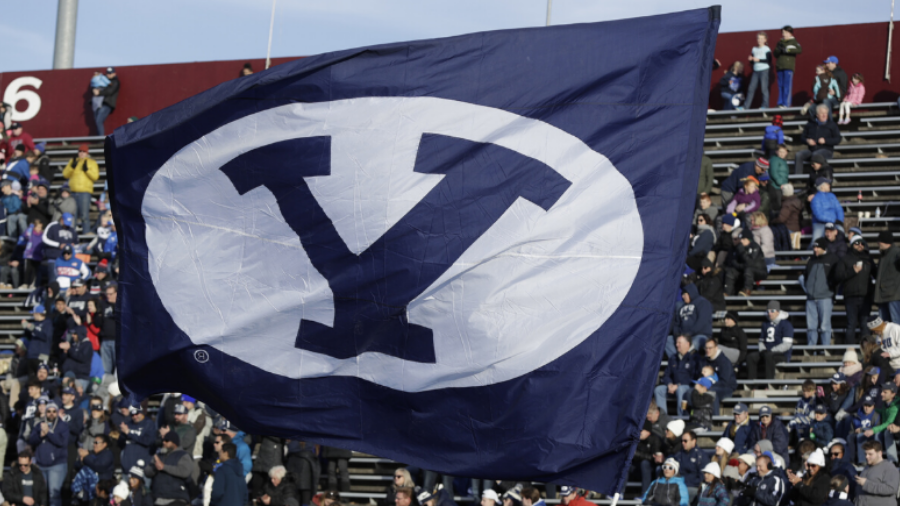 PROVO, Utah – The "Y Awards" are given out each year to recognize the best athletes, coaches, and teams in the BYU Athletic Department. Usually, the Y Awards are given out during an awards ceremony at the Marriott Center. Due to the COVID-19 pandemic, the awards were announced on BYUtv's BYU Sports Nation.
BYU's Olympic sports dominated the awards. Highlighted by Cross Country who won Team of the Year honors for both the male and female categories.
Only one of the Y Award winners came from the money-driver sports in football or men's basketball. TJ Haws was the lone winner as he was named the Dale R. McCann Spirit of Sport Award winner.
BYU Football offensive tackle Blake Freeland was a nominee for "Male Rookie of the Year" but that award was given to Volleyball's Davide Gardini.
List of BYU's 2020 Y Award winners
Male Athlete of the Year: Clayton Young, Cross Country
Female Athlete of the Year: Whittni Orton, Track & Field
Men's Team of the Year: Cross Country
Women's Team of the Year: Cross Country & Soccer
Head Coach of the Year: Ed Eyestone, Track & Field/Cross Country
Male Rookie of the Year: Davide Gardini, Volleyball
Female Rookie of the Year: Whitney Bower, Volleyball
Male Crowd Pleaser of the Year: Gabi Fernandez, Volleyball
Female Crowd Pleaser of the Year: Mary Lake, Volleyball
Comeback Athlete of the Year: McKenna Miller, Women's Volleyball
Walk-On of the Year: Justin Sterner, Baseball
Assistant Coach of the Year: Brent Anderson, Women's Soccer
Cougar Club Memorial Award Winners: Kennedy Eschenberg (Women's Volleyball); Matt Owens (Cross Country)
Floyd Johnson Service Award: Makayla Cazier, Swimming
Kimball Memorial Award (Highest GPA): Miki Jauhiainen, Men's Volleyball – 4.0 Computer Science
Lu Wallace Outstanding Senior Female Athlete Award: Elise Flake, Soccer
Ed Stein Outstanding Senior Male Athlete Award: Brock Hale, Baseball
Leona Holbrook Spirit of Sport Award: Sabrina Davis, Soccer
Dale R. McCann Spirit of Sport Award: TJ Haws, Basketball