BYU football receives highest final ranking since 1996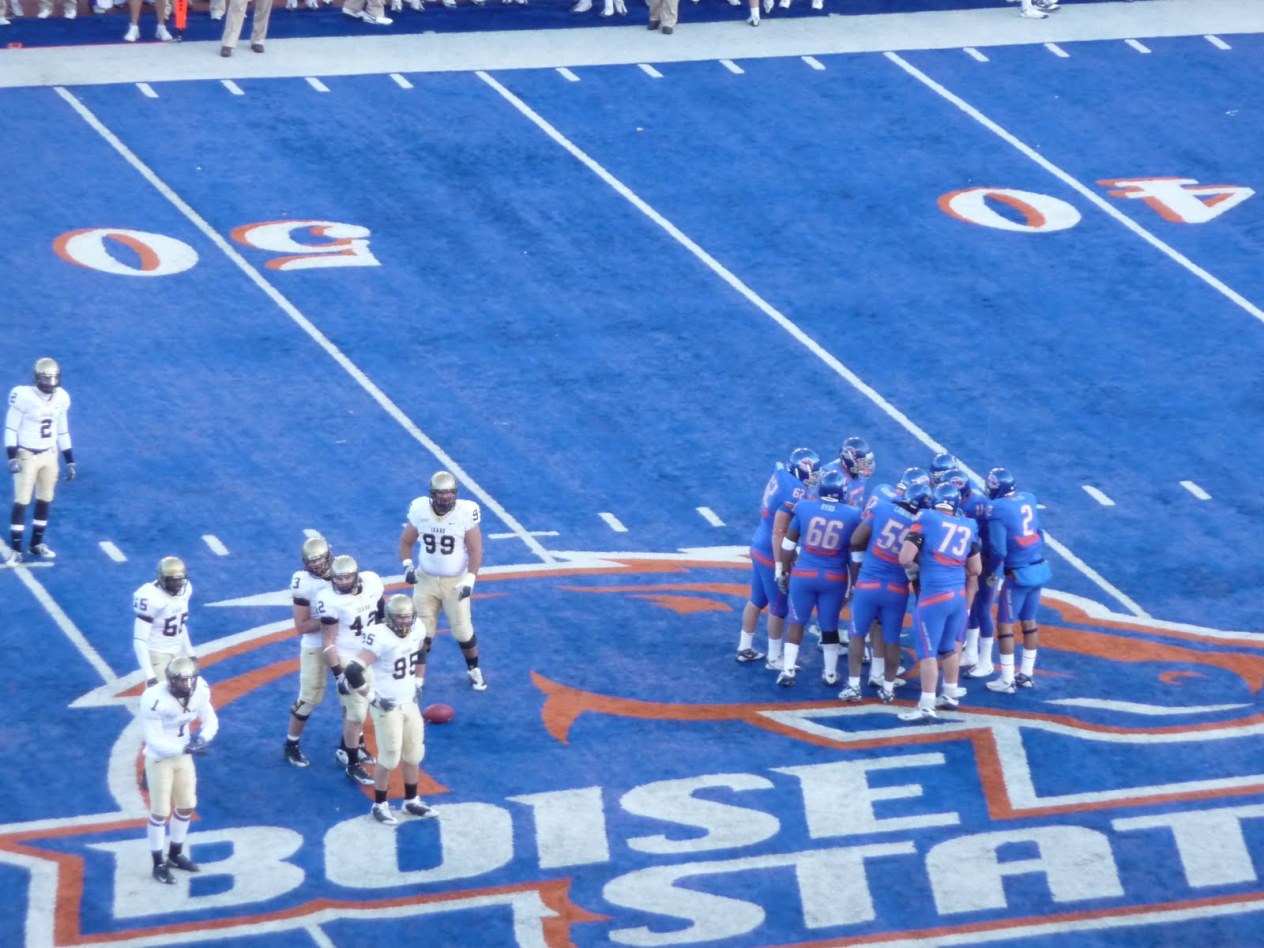 PROVO, Utah — BYU has been ranked No. 11 in the final polls to receive its highest national finish since 1996 following the conclusion of the college football season Monday night.
The top-ranked team in the west, the Cougars moved up two places in the Associated Press Top 25 and four spots in the Amway Coaches Poll following the bowl season and BYU's dominating 49-23 win over UCF at the 2020 Boca Raton Bowl, said a news release from BYU.
The media and coaches were in unison rating the top-11 teams, the news release said. After CFP National Champion Alabama (13-0) and runner-up Ohio State (7-1), the top-11 teams in both final polls included No. 3 Clemson (10-2), No. 4 Texas A&M (9-1), No. 5 Notre Dame (10-2), No. 6 Oklahoma (9-2), No. 7 Georgia (8-2), No. 8 Cincinnati (9-1), No. 9 Iowa State (9-3), No. 10 Northwestern (7-2) and No. 11 BYU (11-1).
BYU moved ahead of three teams ranked in the AP top 10 prior to the bowl games –Indiana (6-2), down five to No. 12; Florida (8-4), down three to No. 13; and Coastal Carolina (11-1), down 5 to No. 14 — while Northwestern jumped five places to finish just in front of the Cougars at No. 10. BYU advanced past the same three teams in the coaches poll as well as North Carolina. The coaches voted Florida at No. 12 just ahead of Indiana with CCU at No. 14 and the Tar Heels falling three spots to No. 17.
"With an 11-1 record in 2020, Kalani Sitake's team achieved only the sixth one-loss or undefeated season in BYU football history and the first since 1996 when quarterback Steve Sarkisian led BYU to a 14-1 record and No. 5 final ranking after winning the Cotton Bowl," the news release said. "BYU also recorded 11 wins for the first time since 2009 and only the 12th time overall in program history. In 2009, BYU finished ranked No. 12 in both final polls with an 11-2 record."
After opening the 2020 season with 55-3 victory at Navy, BYU earned a place in the national rankings in each of the 16 polls released this season. The last time the Cougars were ranked in 16 consecutive weeks during a season was in 2008 when BYU was ranked in all 17 polls of the season to bridge a string of 29 consecutive weeks ranked from Nov. 18, 2007 to Oct. 18, 2009.
"The Cougars were ranked as high as No. 8, a slot they maintained for four weeks, while winning their first nine games of the season," the news release said. "BYU's No. 8 ranking was the program's highest placement during a season since earning a No. 7 ranking by the AP in 2009 and being rated No. 7 by the coaches in 2008."
Prior to 2020, the last time BYU was ranked in the top 25 was during the 2018 season when the Cougars were ranked as high as No. 20 after starting the season 3-1 with a victories over Arizona in Tucson and No. 6 Wisconsin at Camp Randall Stadium.
The Cougars saw six different players receiving All-America recognition in 2020 for their outstanding play, led by NCAA Consensus All-American left tackle Brady Christensen. Quarterback Zach Wilson, who finished No. 8 in the Heisman Trophy voting, receiver Dax Milne and kicker Jake Oldroyd also earned All-America honors, while running back Tyler Allgeier received All-America honorable mention and tight end Isaac Rex was named a Freshman All-American.