Former BYU basketball coach Dave Rose to be released from hospital following stroke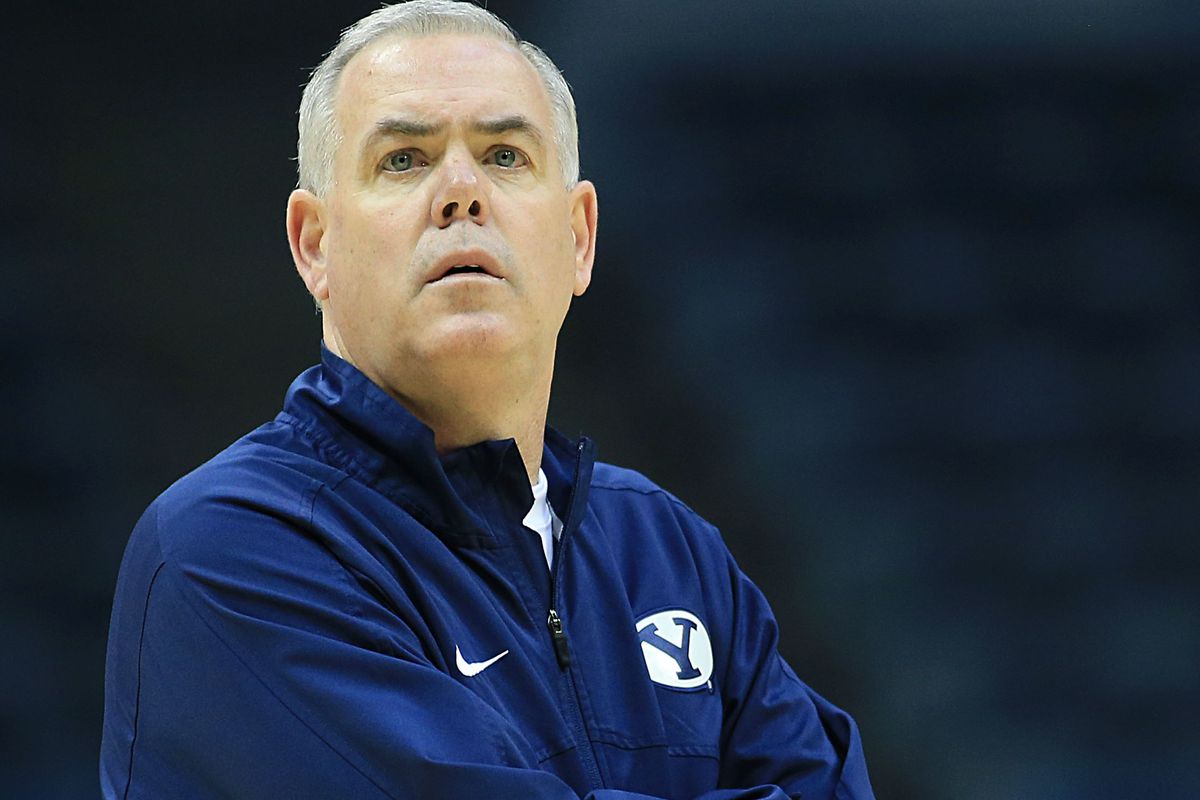 PROVO, Utah — Former BYU basketball coach Dave Rose's recovery from a recent stroke that hospitalized him has been, to borrow a word from one close to him, "miraculous."
But that was all to be expected from the second-winningest coach in Cougar cager history.
Rose will be released from Utah Valley Hospital to begin outpatient therapy Thursday, his wife Cheryl told KSL TV's Dave McCann late Wednesday night.
"Dave has made great progress here at Utah Valley Hospital since his stroke," Cheryl Rose said. "He is being released tomorrow to go home where he will continue his recovery with outpatient therapy."
Rose was hospitalized around New Year's Day following a stroke, which quickly left him stable but in a difficult situation. After being stabilized following treatment, the former coach and college hoops legend was upbeat as he continued his recovery, several friends and family close to Rose told KSL.com.
The 63-year-old cancer survivor has expressed gratitude through his wife and others as he's recovered in the Utah County hospital close to his home, a gratitude that included an outpouring of prayers from around the world — both BYU fans and others who watched the one-time Dixie Junior College head coach through the years.
Rose, who retired in 2019 with a 348-149 overall record and eight NCAA Tournament appearances, faced a bout with pancreatic cancer in 2009, then had a patch of "cancerous spots" removed in 2013. The procedures sidelined him temporarily, but he returned to the bench after both occasions.
A few months after his retirement, however, Rose had a serious heart attack that doctors described as a "widowmaker" to his wife as the two battled under doctor's supervision. He later recovered, and has visited BYU basketball games and practices as frequently as possible, where he cheers on his successor, Mark Pope.
"It was a really, really scary 36 hours," Pope told reporters earlier this week before BYU left for Thursday's game at Saint Mary's. "And then like Coach does all the time, he's had this miraculous recovery — this ain't going to slow him down, just like nothing else has.
"Obviously, we're all praying for him. He means so much to this program and to all of Cougar Nation. I think everyone feels relieved with the progress, and expects Coach to be back to his old self sooner rather than later. That's just how these things work."