BYU Football, Sun Belt 'Had Discussions' About Playing In Two Bowl Games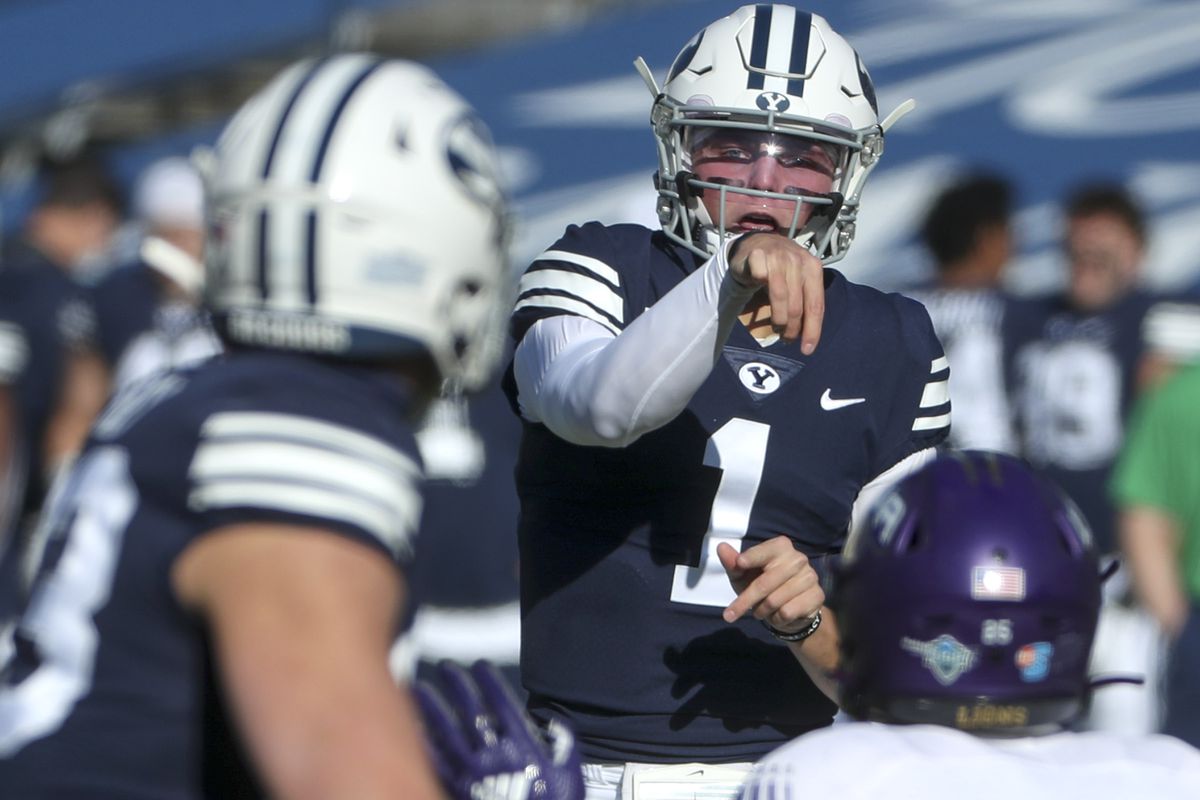 PROVO, Utah – The BYU football mantra of any team, any time, any place, isn't just words. BYU had lived by that all season when no one else out west in college football was willing to play amidst the novel Coronavirus pandemic back in August.
That mantra holds up even more after a report from Stadium's Brett McMurphy stating BYU, Liberty, and the Sun Belt Conference had discussions about playing in two bowl games this season to help fill bowl games.
Can you imagine two bowl games in one year? That definitely is peak 2020.
BYU will be playing in the 2020 Boca Raton Bowl coming up on Tuesday night against the UCF Knights. The Cougars left Provo for Florida on Sunday morning.
BYU head coach Kalani Sitake and Cougar players have stated that they've wanted to play as many games as possible throughout the season. Sitake noted last Monday that his players wanted to play a game on December 19th before the bowl game on the 22nd, but they couldn't find an opponent.
BYU Football in a second bowl was "doubtful"
According to McMurphy, it was "doubtful" the NCAA would have allowed BYU, Liberty, and the Sun Belt to play in a second bowl game. The incentive would have been to get an additional payday to help navigate the $20 million financial shortfall the BYU Athletic Department faces for the 2020-21 academic year due to the pandemic.
BYU and Liberty, two Independent programs, don't have to share its bowl revenue with anyone else, as is the case in conferences. The payout for BYU in the Boca Raton Bowl is reportedly a $900,000 payout. One of the lower bowl payouts in the postseason.
The potential to play in two bowl games was a byproduct of teams around the country opting out of bowl games. Here in the state, Utah announced they would not be playing in a postseason game. On Sunday, programs such as Nebraska and Arizona State opted out of the postseason as well. A postseason that is allowing everyone in college football, regardless of record, to be eligible for the postseason.