Men's Basketball To Face BYU Monday Night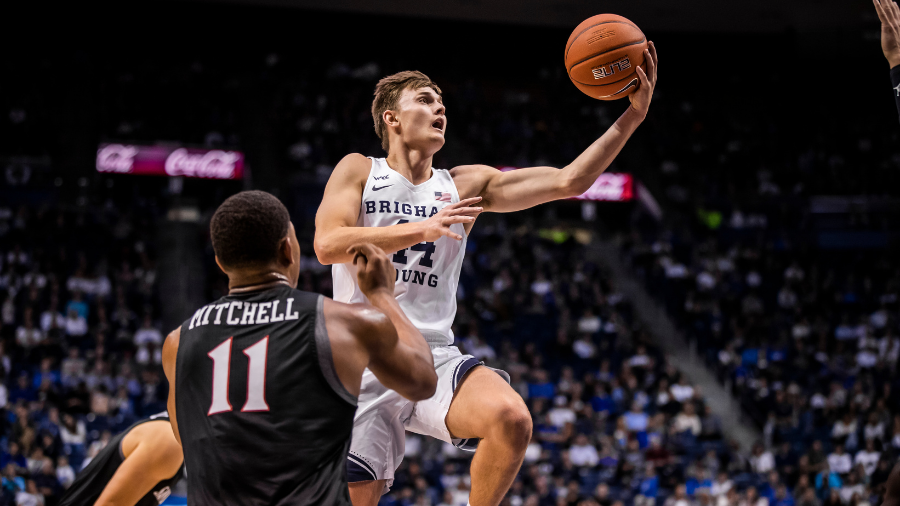 PROVO, Utah – Texas Southern returns to action as they head west to face BYU Monday night in Provo, Utah.
• This marks the third year for TSU head coach Johnny Jones. Jones went 24-14 in his inaugural year as head coach with three Power 5 conference wins. TSU fell in the finals of the 2019 SWAC Tournament and competed in the CIT. TSU advanced to the semifinals of the CIT in 2019. Last season, the Tigers made it back to the semifinals of the SWAC Tournament after a third-place regular season finish but saw the season end abruptly due to COVID-19.
• Tonight marks the third meeting all-time between both teams as BYU holds a 2-0 lead. The teams met in 1999 and 2017 as both games were in Utah. BYU is 10-0 all-time against the SWAC with games against Alabama A&M, Jackson State, Mississippi Valley State, Prairie View A&M, Southern and TSU.
• TSU was scheduled to make another West Coast swing but Wednesday's game at Southern Cal was canceled due to a COVID-19 case at USC. The Tigers are actively seeking another game  as their final non-conference game isn't scheduled until Dec. 30 at TCU.
• TSU head coach Johnny Jones is 83-51 all-time in the month of December and 5-11 at TSU. Jones is 2-3 all-time against the West Coast Conference with games against Loyola Marymount, Gonzaga, Saint Mary's and San Francisco.
• Three Tigers average double figures as forward John Walker III leads the way with 14.8 points and 5.3 rebounds. Guard Michael Weathers averaged 13.7 points and five rebounds while Galen Alexander averages 12 points and 4.7 rebounds.
• TSU was tabbed as the preseason favorite to win the 2020-21 SWAC title in the annual preseason poll. The Tigers also had a trio of student-athletes earn preseason honors as Yahuza Rasas and Justin Hopkins were named to the first team while Chris Baldwin received second team honors.
• TSU returns an experienced roster with nine lettermen returning and three starters. Depth won't be an issue early on for the Tigers as they return six players who combined for 22 starts while serving as valuable members of the rotation last season. In terms of newcomers, experience won't be an issue as four of the five newcomers are NCAA Division I transfers who sat out last season due to NCAA rules.