BYU Football's Masen Wake Earns Nomination For National Fullback Award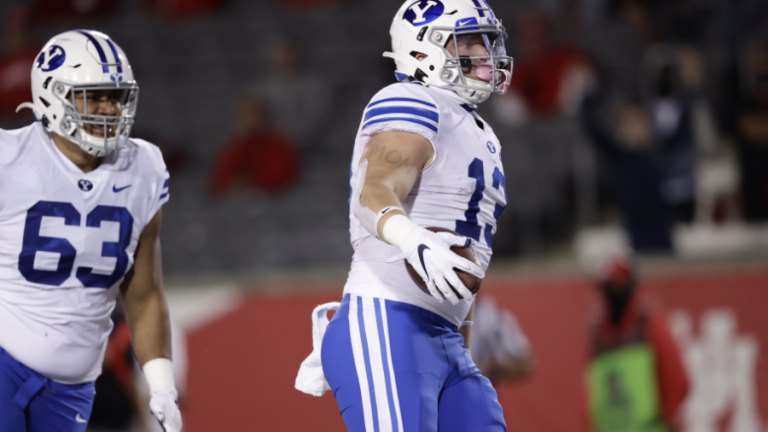 PROVO, Utah – BYU football fullback/wing tight end Masen Wake built a cult following during the 2020 season. Wake never shied away from contact or making a big play when he touched the ball this past season. Now he's being recognized for his efforts.
Barstool Sports' "Pardon My Take" podcast gives out an annual award called the Lowman Trophy, given to the best fullback in college football. Wake is one of the candidates.
The 6-foot-1, 250-pound sophomore out of Lone Peak High School, scored three touchdowns this season, including a reception on a play called "Chiefs" against Houston in October.
Barstool Sports recognizes Masen Wake
"Pardon My Take" is hosted by Barstool's Dan Katz, a.k.a. "Big Cat" and Eric Sollenberger, more commonly known as "PFTCommenter."
The ceremony for the Lowman Trophy takes place on January 5th. Wake is one of five candidates for the award. Other candidates include Ben Mason from Michigan, Tory Carter from LSU, Jakobi Buchanan out of Army, and Mason Stokke from Wisconsin.
Barstool put out highlight videos on each of the candidates, and you'd be hard-pressed to see the other candidates pull off the hurdling, hard-hitting acts that Wake delivered for BYU during their 11-1 season.
Wake finished the year with five carries for 15 yards, two touchdowns, and eight receptions for 114 yards and a touchdown in the receiving game.