BYU-Gonzaga Game in Provo Moved Up to Monday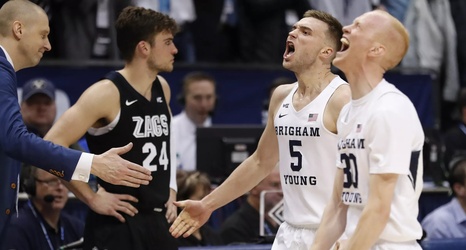 The originally scheduled February 27 matchup of BYU-Gonzaga in Provo has been moved to Monday, February 8. Tip off will be at 9pm MST on ESPN.
The originally-scheduled Feb. 27 matchup between BYU and Gonzaga has been moved to Monday, with a 9pm MT tipoff at the Marriott Center. The game will be broadcast on ESPN.#BYUhoops #GoCougs pic.twitter.com/3SkmFYHzst
BYU and Gonzaga are two of the few WCC teams that are not on COVID-19 pause at the moment.