BYU guard Shaylee Gonzales hasn't missed a beat since returning from knee injury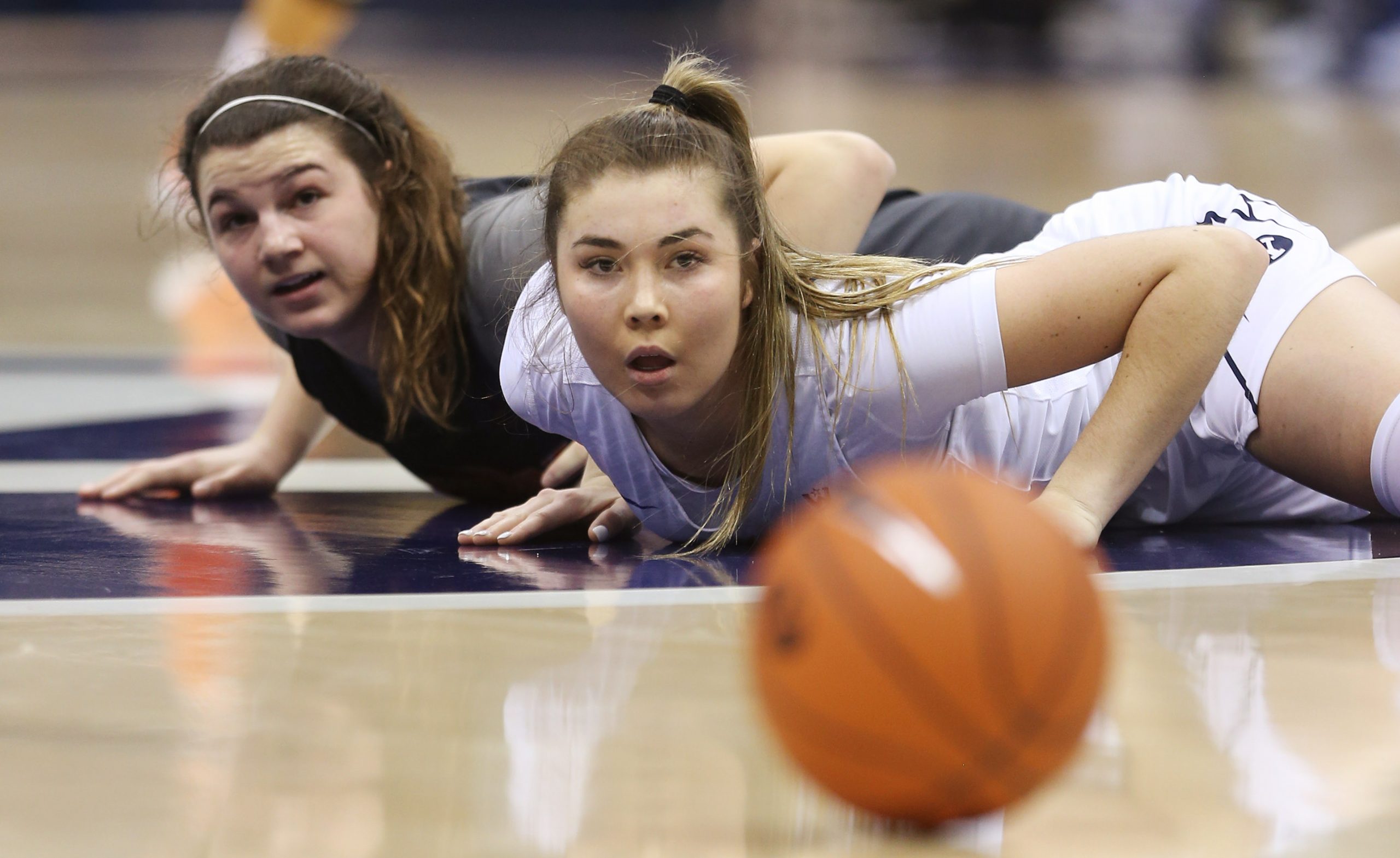 PROVO, Utah – BYU guard Shaylee Gonzales doesn't get nervous — there are no pre-game jitters, or doubts.
But as the sophomore got ready for the 2020-21 season opener against LSU at the South Point Shootout, she did feel a little nervous. It was her first time playing in a game in more than a year and the first time playing in a BYU uniform in a year and eight months.
It was Gonzales' return after tearing her ACL the summer of 2019.
"It's been a long time coming," Gonzales said. "I have been working so hard and putting so much work in to where I am now. I just feel so blessed to be back in the position I am today, back with my teammates playing. It just feels amazing."
However, the comeback wasn't as easy as Gonzales thought it would be. When she first started getting back into the swing of things, she was hesitant about how her knee would hold up and wore a knee brace each time she hit the court.
But, back in May when she was home, Gonzales started playing pick-up games with "a bunch of boys," including her brothers and dad. That helped Gonzales get back to where she was before her injury.
"I think that really helped me to get back to where I was because they're more aggressive and, obviously, a lot stronger and quicker," Gonzales said. "I think that really helped me from the start."
Now, nearly two months into the season, it's clear the Arizona native hasn't skipped a beat since her impressive freshman season.
This season, Gonzales leads the Cougars in minutes (33.8), points (20.2) and steals (23). The sophomore ranks second on the team in assists (3.6) and rebounds (5.3).
But there's always room for improvement.
"I feel like I can definitely get a little bit better," Gonzales said. "Coming off an injury like that, you're a little bit slower than before and you're not as quick on your first step. So, I think I could get a lot better on those things."
The sophomore said she didn't want to use her knee injury as an excuse for a drop-off in performance and still wanted to make sure to still put up strong numbers.
"So I just work my butt off in practice; I get in extra shots outside of practice." Gonzales said. "It was just very devastating sitting out that long and I know that I want to play every game like it's my last because you never know what's going to happen."
The newfound mentality has helped Gonzales navigate the pandemic-stricken season.
The Cougars have had a few games either postponed or canceled so far this season, as has just about every team in the nation. But even through all of the uncertainty, Gonzales still has the same goals in mind: to win the West Coast Conference tournament and get back to the NCAA Tournament.
The goals aren't too lofty considering the Cougars achieved them two years ago, when Gonzales was a freshman, but the BYU guard would like to see her team advance further than the second round.
And, personally, Gonzales would like to also earn the WCC Player of the Year award.
"I'm not even looking back at my injury and making that excuse," Gonzales said. "I have high expectations for myself and I hope to reach that goal, and help my team to get to the top of the WCC."