BYU's Tom Holmoe named NACDA Athletic Director of the Year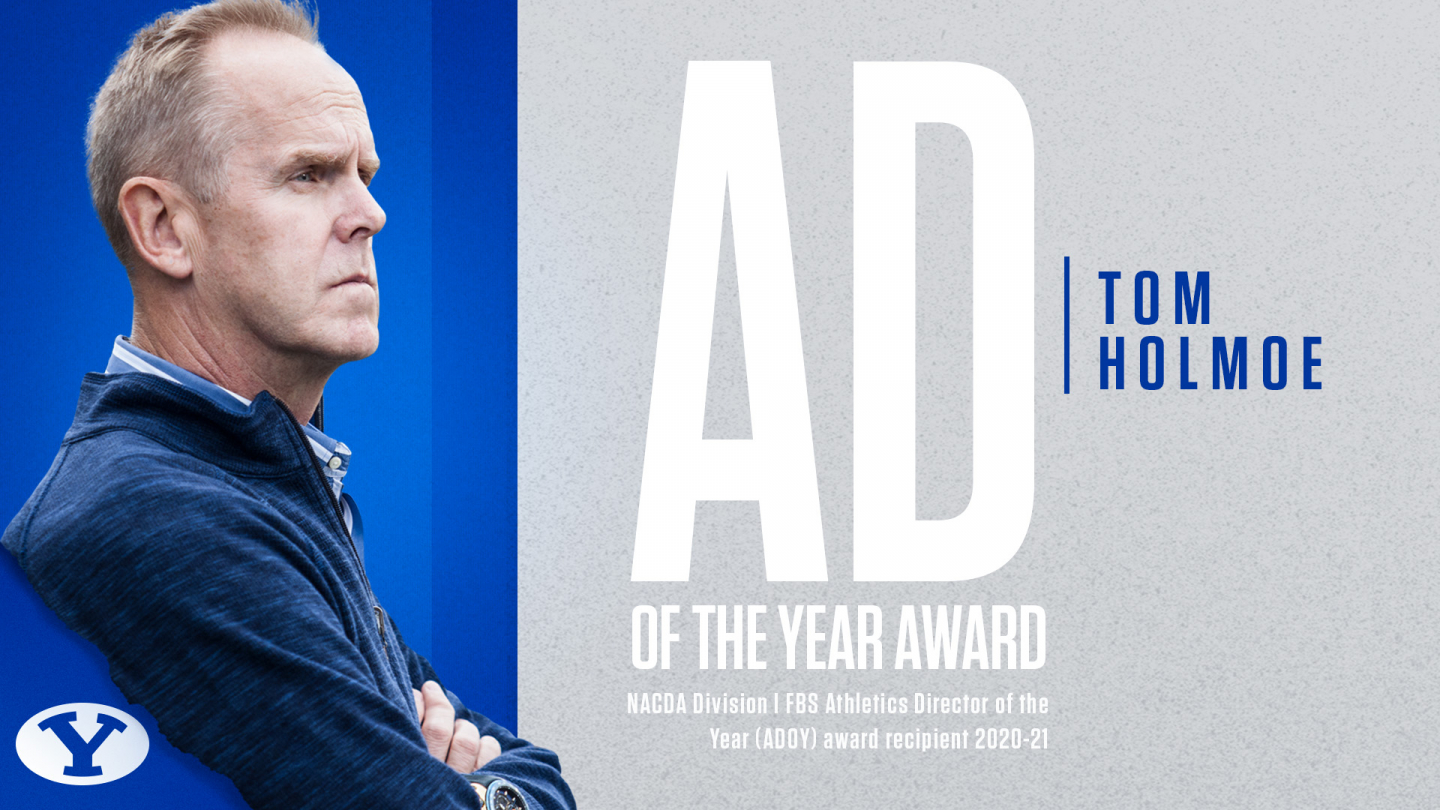 PROVO, Utah – In a year that has tested every collegiate athletic department across the nation, BYU's Tom Holmoe is being recognized for going above and beyond to serve his student-athletes amid a pandemic.
Holmoe was named the Athletics Director of the Year, as announced Wednesday by the National Association of College Directors of Athletics.
The BYU AD was named one of four recipients at the FBS level, alongside Matt Hogue (Coastal Carolina), Shane Lyons (West Virginia) and Rob Mullens (Oregon). The recipients will be officially recognized at the NACDA virtual convention, July 27-28.
"If this were a career award, Tom would be among the most deserving," BYU president Kevin J Worthen, who worked with Holmoe for six years as advancement vice president over athletics and seven years as president, said in a statement. "For the past 15 years, Tom has been a remarkably effective leader of a program that, without exception, finished in the top 50 in the Director's Cup, often in the top 35, and usually the top non-Power-5 program.
"He has also been extremely effective as a role model and mentor for the student­-athletes at BYU. He always knows exactly how many student-athletes are enrolled each semester, and often is on a first-name basis with each of them. Tom's lifetime contributions are almost without parallel. But this is an annual award, given for performance over the past year. And, in that regard, Tom is, in my opinion, not just among the most deserving, but the most deserving," Worthen added.