Childhood COVID-19 complication study launched; Utah reports 1,411 new cases, 17 deaths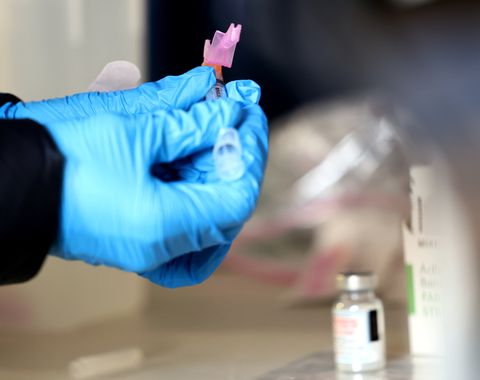 PROVO, Utah – "At this point, that is all we can do," Dr. Ngan Truong, University of Utah Health and Primary Children's Hospital pediatric cardiologist, said during a news conference Tuesday, citing wearing masks, social distancing, avoiding contacts outside the family and, for adults, getting vaccinated. There are no vaccines yet for children.
The news of the study came as the Utah Department of Health reported 1,411 new coronavirus cases and 17 additional deaths Tuesday. Another 9,291 have been tested for the virus, and the rolling seven-day averages for positive tests is 1,778 per day and 19.11% for percent of positive laboratory tests.
While COVID-19 is mild in most young people, those who develop multisystem inflammatory syndrome, or MIS-C, can suffer severe illness involving the heart, lungs, blood, kidneys or brain that require hospitalization, often in intensive care.
According to the Centers for Disease Control and Prevention, there have been 1,659 cases of MIS-C in children ranging in age from less than 1 year old to 20, with more under investigation, and 26 deaths. About 70% of the cases have occurred in children who are Hispanic or Latino, or Black.
"We don't know what makes some kids develop and others not," Truong said. Symptoms parents should watch out for include fevers for at least 24 hours, gastrointestinal symptoms like vomiting, abdominal pain and diarrhea, red eyes, rash, fatigue and "generalized malaise," she said
One of the study's participants, 13-year-old Madilyn Dayton, of Wyoming, who is still too tired to return to the classroom or join in athletic activities for more than a few minutes, ended up in Primary Children's Hospital after experiencing unexplained rashes, headaches, appetite loss and finally, the inability to move without pain, in October 2020.
Her mother, Marilyn, rushed her to the hospital, where the young athlete was diagnosed with MIS-C and was found to have COVID-19 antibodies. Marilyn Dayton said she wants answers for herself and other parents of children with the syndrome about the lasting effects.
"This is such an unknown disease in children," Dayton said, expressing frustration over not knowing when her daughter can return to normal. For now, she said, the teenager "still sleeps a lot" and is showing signs of chronic fatigue.
"She does wear out a lot faster than she did before. I don't think she realizes that," Dayton said, describing how when her daughter tried to shoot baskets with her teammates, within a few minutes "her face just went pale and she was very winded. That's not like her, even though she's been off for a little bit."
Asked by Truong how she was doing, Madilyn said, "I'm doing much better now," but acknowledged "I still get tired a lot easily."
Madilyn is one of what will be about 600 study participants from the United States and Canada who have been diagnosed with MIS-C and recovered, or who develop the syndrome over the next two years. Their outcomes will be analyzed at more than 30 academic institutions in the U.S. and Canada over the next five years.
The study is being called MUSIC, short for "Long-Term Outcomes after the Multisystem Inflammatory Syndrome In Children." It is funded by the National Heart, Lung and Blood Institute and is being co-led by Dr. Jane Newburger from Boston Children's Hospital.
More vaccines available in Utah
Also Tuesday, the Utah Department of Health said Walgreens and CVS pharmacies have agreed to transfer 28,275 doses of COVID-19 vaccine set aside for use in long-term care facilities to other providers in the state so they can be administered to other eligible groups.
An initial shipment of 8,775 of these doses arrived in Utah this week and the remaining 19,500 doses are expected to be ordered and shipped next week, the health department said, adding that the transfer will not interrupt the vaccination program underway at long-term care facilities.
The Biden administration announced an increase in federal vaccine purchases Tuesday that should deliver enough doses to protect 300 million Americans by the end of summer, the Associated Press reported, with a surge in deliveries to states over the next three weeks.
President Joe Biden called buying the additional 100 million doses each of the two approved vaccines and efforts to ramp up state shipments "a wartime effort."
In Utah, a total of 237,637 vaccine doses have been administered, an increase of 8,062 since Monday. Currently, health care workers, long-term care facility residents and staff, emergency services personnel, first responders, teachers and school staff and those 70 and over are eligible to be vaccinated in Utah.
There are currently 452 people hospitalized in the state with COVID-19. There have been a total of 1,613 deaths since the pandemic began in March 2020, a number adjusted to reflect a Nevada resident older than 85 having been reported last Saturday as a hospitalized Salt Lake County resident.
The 17 deaths reported Tuesday, including four that occurred in December, are:
A Davis County man, older than 85, not hospitalized at time of death.
Three Davis County women, between 65 and 84, all long-term care facility residents.
An Iron County man, 65-84, long-term care facility resident.
A Morgan County man, older than 85, long-term care facility resident.
A Salt Lake County woman, 45-64, hospitalized at time of death.
A Salt Lake County man, 45-64, hospitalized.
A Salt Lake County man, 65-84, hospitalized.
A Salt Lake County woman, 65-84, long-term care facility resident.
A Sanpete County woman, 65-84, hospitalized.
Two Utah County men, 45-64, one hospitalized and one a long-term care facility resident.
A Utah County man, 65-84, hospitalized.
A Utah County man, older than 85, hospitalized.
A Washington County man, 45-64, not hospitalized.
A Washington County man, 65-84, long-term care facility resident.