COVID-19 remains less aggressive in Utah ahead of Super Bowl Sunday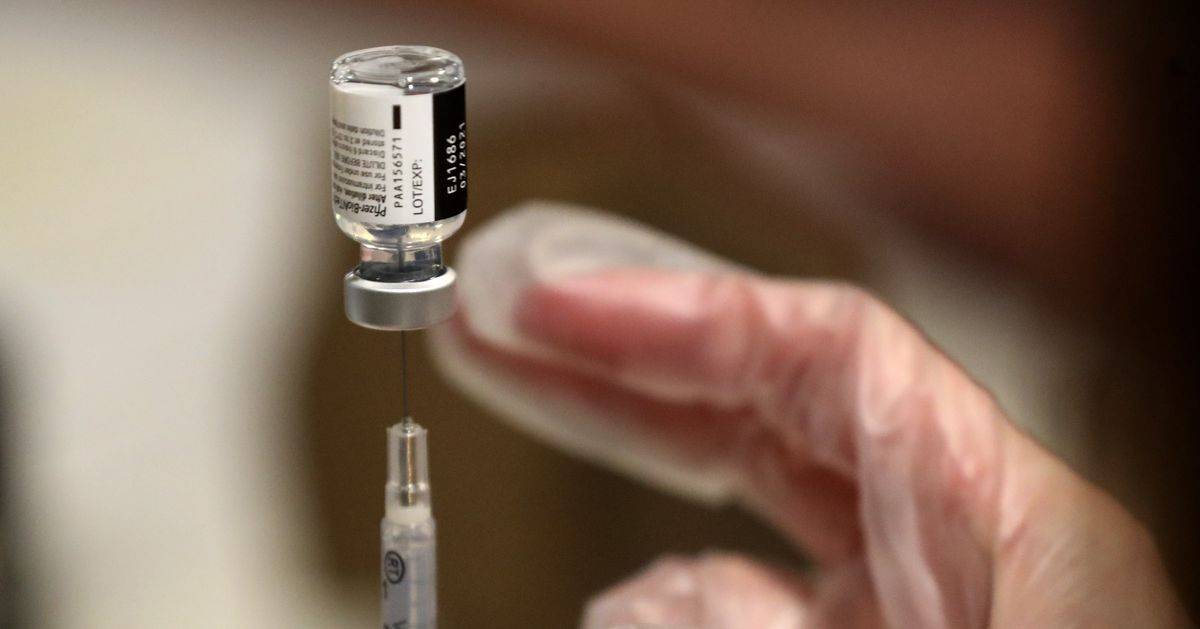 Utah – The average number of confirmed cases dropped slightly yet again after the Utah Department of Health released its daily COVID-19 report Saturday.
Nevertheless, earlier this week health experts cautioned against a potential surge following Super Bowl Sunday gatherings.
The health department reported 1,211 new cases on Saturday, as well as five more deaths caused by COVID-19, including three women and two men, all but one of them over age 65.
The total number of people in Utah who have contracted the disease since its emergence in late 2019 is 353,700. In addition, it has killed 1,733 people in Utah.
The rolling seven-day average number of cases per day is 1,183, with an average percent of positive tests now at 16.2%, down from 16.3% on Friday and 18% one week ago.
There are 335 people hospitalized, which is also down from 349 reportedly hospitalized on Friday, and markedly less than the 430 hospitalized with COVID-19 last week, according to the state health department. Since the beginning of the pandemic, 13,828 people have been hospitalized in Utah. Hospitals hovered dangerously close to or at capacity throughout December and much of January, and are still about 80% full, according to health department statistics available online at coronavirus.utah.gov.
The state has tested 2,070,190 people for the novel coronavirus, which has a high transmission rate throughout the state, except for two counties where transmission is low — Piute and Daggett counties.
A statewide mask mandate remains in effect, in public and wherever social distancing isn't possible.
Utah Gov. Spencer Cox announced on Thursday what is next for the state's vaccination plan. He said eligibility will open to Utahns 65 and older, as well as anyone with a variety of health conditions, on March 1.
He has said he hopes everyone will have the opportunity to get a COVID-19 vaccine by summer.
So far, 404,085 people in Utah have received vaccines against the rampant disease, including 21,204 since Friday's report from the health department, which is overseeing vaccination efforts throughout the state.
In addition to wearing two masks, or upgrading to an N95 or KN95 type mask, health officials have cautioned against gathering with anyone outside the home for Super Bowl parties this weekend. The more contagious variants of COVID-19 are circulating in Utah, making the situation somewhat more risky for anyone getting together.
A third confirmed case of the SARS-CoV-2 United Kingdom variant was announced earlier this week in Utah, though officials say there have been more. The state health department is running genetic sequencing to identify variants of the virus on only about 10% of positive test results at this time.
New COVID-19 deaths reported on Saturday include:
A Salt Lake County woman older than 85 who was not hospitalized at the time of her death.
A Tooele County woman between 45 and 64 who was a long-term care facility resident.
A Millard County woman older than 85 who was not hospitalized.
A Weber County man between 65 and 84 who was hospitalized.
A Uintah County man between 65 and 84 who was hospitalized.
New COVID-19 cases reported on Saturday by health district:
Salt Lake County, 417
Utah County, 248
Davis County, 172
Southwest Utah, 117
Weber-Morgan, 79
Bear River, 79
Tooele County, 26
Summit County, 25
Wasatch County, 15
Central Utah, 14
TriCounty (Uinta Basin), 14
Southeast Utah, 6
San Juan County, 3