Utah Tennis Defeats SMU in Thriller Saturday Night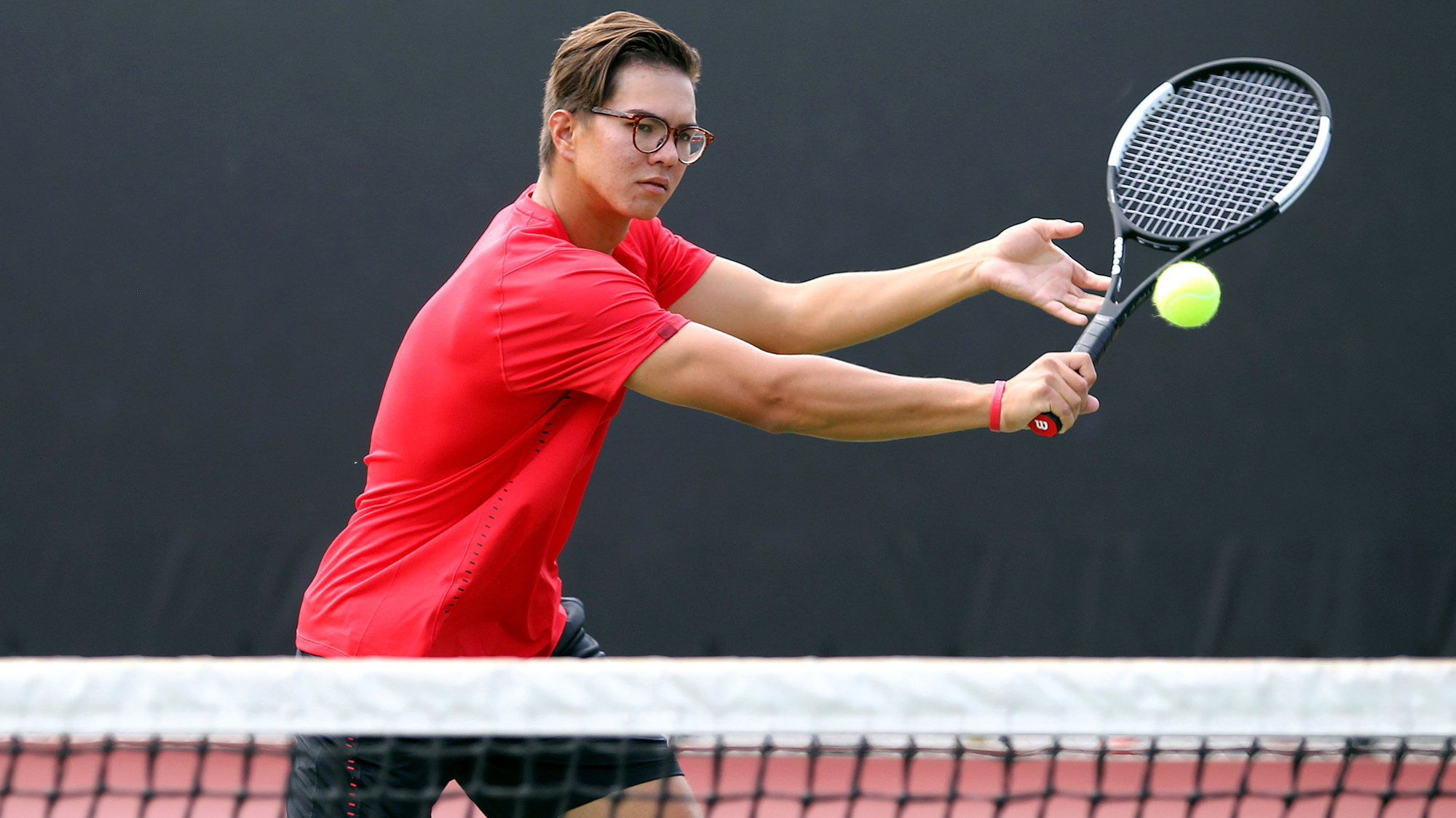 Utah – The Utes hosted SMU for a match this Saturday night at the George S. Eccles Center. The Utes faced the Mustangs for the second time this season, and this time took the upper hand with a 4-3 win.
Doubles play was dynamic to begin the tightly contested match. On the third court, Luis Flores and Francisco Bastias fell to SMU 6-1 quickly putting Utah behind. Slava Shainyan and Mathias Gavelin defeated their opposition 6-4 on court two, placing the doubles point up to the first court. Franco Capalbo and Geronimo Busleiman battled it out and took the win, 6-4, to place the doubles point under the Utes' possession.
After securing the first point of the match, the Utes moved into challenging singles matches across the board. On court six, Bruno Krenn took down SMU's Clarke Wilson 6-4, 6-2 and put the Utes up 2-0. After a close second set, Gavelin also took down his opposition on court four, 6-3, 7-5, and gave the Utes match point. The remaining four courts were extremely competitive matches and the saw the Ute lead sit at 3-0 for quite some time as the others finished.
The match was eventually clinched when Shainyan defeated SMU'S Chakravarthi 6-3, 7-5 to leave no doubt in the match and ensure the Utah win.
With the match locked at 4-0 and a Utah win, the remaining three matches were played out as all courts went to a third set after splitting the first two. Capalbo played three sets on court two, and after a close fight his opponent took the upper hand 3-6, 7-5, 6-4 for SMU's first point.
Court five was lively all throughout singles play with tiebreakers coming into effect every set, but Bastias ultimately fell to Steinhausen 7-6 (5), 6-7 (7), 4-10. SMU's final point and the end of the match was on court three, where Busleiman took a loss to Tomas Vaise 7-6 (4), 3-6, 6-7 (6).
Utah will be back in action Sunday, Feb. 7 to close out the weekend against New Mexico. First serve is set for 12 p.m. MT at the George S. Eccles Tennis Center.